2021 was a standout year for startups in the healthcare tech sector, bagging a whopping $29.1 billion in funding across 729 deals. Now, it seems like the serial entrepreneur and, most notably, Spotify founder Daniel Ek is also looking to get a piece of the action with his own healthcare startup aimed at revolutionizing early detection and preventative care with the use of AI.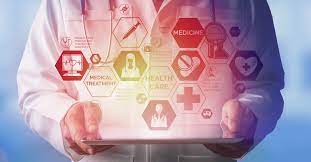 Daniel Ek's New Startup Project
Daniel Ek is a billionaire Swedish entrepreneur and technology executive. He is the co-founder and CEO of the music streaming platform Spotify, which he started in 2006. By 2022, Spotify grew to have a total user base of 456 million with 188 million premium subscribers, generating $12,356 billion in revenue.
As a result, Ek has been a leading figure in the music streaming industry and has been instrumental in the growth and success of Spotify. Before Spotify, he co-founded several other technology companies and has been recognized as one of the tech industry's most successful and prolific entrepreneurs.
Ek's Startup Track Record Pre-Spotify
Ek's strong background in technology and entrepreneurship has set the foundation for his success with Spotify. Notable startups he had a hand in launching before Spotify include:
Advertigo:

A business-to-business online advertising platform, which was sold to TradeDoubler for $1.25 million in 2006.

uTorrent:

The peer-to-peer file-sharing platform where Ek served as CEO alongside founder Ludvig Strigeus. uTorrent was also sold in 2006 to BitTorrent for $140 million.
Initially, Ek planned to retire with the money he had made from the sales of his previous companies. However, his entrepreneurial spirit soon took over, and he found himself looking for a new project.
The demise of the peer-to-peer music service Napster, and the subsequent rise of the illegal site Kazaa, made him realize that the only way to beat piracy was to create a superior service users wouldn't mind paying for. In his own words:
"I realized that you can never legislate away from piracy. Laws can definitely help, but it doesn't take away the problem. The only way to solve the problem was to create a service that was better than piracy and at the same time compensates the music industry – that gave us Spotify."
Daniel Ek eventually founded Spotify alongside Martin Lorentzon, co-founder of TradeDoubler, which had acquired Ek's previous company, Advertigo. By June 2017, Spotify had raised over $2.5 billion in venture funding. The company is currently valued at $18.3 billion. As a result of Spotify's success, Ek was named the most powerful person in the music industry by Billboard in 2017.
This tremendous legacy in the tech sector set up Daniel Ek's next major play, founding the Swedish health-tech company Neko Health.
Could This be the Future of Healthcare
In a subdued fashion, Neko Health was announced via the company's official LinkedIn page on 2 February 2023. The post revealed that Neko Health had been under development for the past four years and that Hjalmar Nilsonne was the co-founder alongside Ek.
Hjalmar himself is a serial tech entrepreneur with a background in software and business. His latest venture before Neko Health was as the founder and CEO of Watty - a company dedicated to the transition to the sustainable use and production of energy via a first-of-its-kind scalable, low-cost solution for eliminating energy waste in households and buildings. He also co-founded Black Silicon Solar in 2010.
Ek had previously expressed his desire to help reform the healthcare system and had invested a sizeable sum in the Swedish telehealth platform Kry.
According to the LinkedIn post, Neko Health's vision is "to create a healthcare system that can help people stay healthy through preventive measures and early detection."
Ek and Nilsonne chose to announce Neko Health with a soft launch limited to the Swedish market. And they have declined to do any international media or marketing. The website itself is also only available in Swedish. As a result, there is limited info out there about Neko Health at this early stage, and everything from the development process to the eventual launch has been relatively low-key.
However, the post also revealed that the company already offers the Neko Body Scan for people with skin and heart conditions at its flagship health center on Regeringsgatan 61 in central Stockholm. In fact, bookings for scans are already available on the website for €150 per patient. What we know of the process so far is that it's:
● Non-invasive
● Examinations take roughly 15 minutes and collect over 50 million data points
● And, is followed immediately by an in-person doctor's consultation
Diagnostics results are delivered on the spot without any additional waiting time - one of the key factors that differentiate Neko Health from the majority of similar existing services. It also claims to offer a completely personalized experience instead of the conventional, generalized approach.
It seems like the idea is that patients can come for subsequent visits to track how their health or conditions change over time via clear and accessible metrics.
The system leverages AI to carry out full-body scans with what's hoped to be never-before-seen levels of accuracy and speed. This feeds into a larger trend in the healthcare sector of relying on AI-based tools to enhance healthcare-related decision-making, particularly in regard to early detection, diagnostics, and preventative care.
In fact, the AI healthcare market is expected to reach $102.7 billion by 2028 at a CAGR of 47.6%, from just $14.6 billion today. This space is bound for takeoff, with startups like Redbrick AI developing AI MedTech systems that other medical startups can leverage.
Conclusion
As is often the case, immense pressure supplies the energy and drive that fuels innovation. This has certainly been the case for healthcare startups during and after the COVID-19 pandemic. With the healthcare market projected to cap $829.1 billion by 2026, it's good to see startups making waves by offering innovative products and services that make quality healthcare more accessible. Although it might initially seem like an unlikely pairing, Daniel Ek's track record speaks for itself. We are bound to see interesting developments from Neko Health, particularly when it finally goes global.
Topic: Startups