Series A, B, C Funding: Averages, Investors & Valuations

Table of Contents
What is Series A Funding?
Series A funding, (also known as Series A financing or Series A investment) is the first round of venture capital funding for a startup. It is a form of equity based financing and and is considered early stage funding.
Equity-based financing refers to a form of financing in which a company raises capital by issuing shares of ownership (stock) in the company to investors. The investors, in exchange for their investment, become shareholders of the company and are entitled to a portion of the profits and assets of the company proportional to their ownership.
This type of financing differs from debt financing, where a company borrows money and must repay the loan with interest. Equity-based financing is often used by startups and growing companies that do not yet have a proven track record and are unable to obtain debt financing.
Equity-based financing can come from a variety of sources, including angel investors, venture capital firms, and initial public offerings (IPOs).
The Series A funding round follows a startup company's seed round and precedes the Series B Funding round. "Series A" refers to the class of preferred stock sold. Here is a video that explains venture capital funding round cycle. The range of Series A funding a company get varies based on many factors, but below are some current averages.
What is the Average Series A Funding?
Mean, Median Series A Funding in U.S.A: First Half 2023

(updated August 25, 2023)

| | | |
| --- | --- | --- |
| Time Period | Q1, 2023 | Q2, 2023 |
| Median | $10.5 million | $15.9 million |
| Mean | $18.7 million | $27.8 million |
| Amount Invested | $1.2 billion | $1.5 billion |
| Number of Deals | 83 | 67 |
Average Series A, B, C Funding in U.S., 2022

| | | |
| --- | --- | --- |
| Round Type | Median | Count |
| Series A | $15 million | 650 |
| Series B | $35 million | 385 |
| Series C | $55 million | 168 |
Source: Fundz
Series A Funding Valuation
When investors look to value a company before a Series A, known a pre-money valuation, many factors are analyzed. Among them are company revenues, profit margin, growth rate, total addressable market, team, ability to execute, IP, etc. For example, here are some of the metrics analyzed for Saas Companies in determining valuations along with some current stats on SaaS valuations.
Series A Funding Requirements
Receiving a Series A round is an important milestone for startup companies. Aside from the funding being much larger than a seed round, companies need to demonstrate they have a minimum viable product (MVP) to acquire an A round - and not just a great idea or team. It is not easy for seed funded companies to graduate to a Series A funding round.
In fact, less than 10% of companies that raise a seed round are successful in then raising a Series A investment and 30% of startups fail because of lack of funding. A Series A investment provides venture capitalists, in exchange for capital, the first series of preferred stock after the common stock issued during the seed round. Generally speaking, a Series A financing provides up to a couple of years of runway for a startup to develop its products, team and begin to execute on its go-to-market strategy.
How to Get Series A Funding
A major factor in a startup be able to raise an A round or even a seed round is the startup ecosystem surrounding it. Startup ecosystems refer to the network of organizations, institutions, and individuals that support the development and growth of startups. This includes venture capital firms, angel investors, accelerators, incubators, government agencies, universities, research institutions, service providers, and other stakeholders.
The startup ecosystem provides a lot of the resource requirements, infrastructure, and support systems that startups need to succeed, such as access to funding, mentorship, training, and market opportunities. The interconnectivity and interdependence of these various elements are what make up the overall startup ecosystem, which can vary greatly from one location to another.
A thriving startup ecosystem is typically characterized by a supportive culture, a strong network of mentors and advisors, a readily available pool of talent, and a strong culture of entrepreneurship and innovation.
Average Series A Funding: 2022
• The median Series A funding in 2022 was $15 million USD. The mean Series A funding in the U.S. was $22 million.
In the U.S., the number of Series A deals as well as the mean round size increased significantly in 2021. There were approximately 880 Series A deals in the U.S. in 2021, an increase of 35% over the 650 Series A deals in the U.S. in 2020. 2022 is on track to end with about the same number as in 2020. (Source)
• Average Series A Startup Valuation in 2022: Series A startups currently had a median pre-money valuation of around $50 million.
Series A Funding: Investors
While there are hundreds of venture capital firms in the U.S. alone (here is a listing of hundreds of VC firms), Some of the biggest Series A investors in software startups include Accel, 500 Startups, Bessemer Venture Partners, Andreessen Horowitz and Greycroft Partners.
A list of the most active Series A round, early stage investors also includes:
Pitchbook also cites these organizations as the most active investors in European Series A investments:
How to Get Series A Funding:
1. Join an Accelerator
Approximately one-third of startups that raise Series A funding go through an accelerator and the top 3 accelerators account for 10% of all Series A rounds. The #1 factor evaluated for acceptance into leading accelerators is your team.
2. Leverage Your Network
When fundraising, your network is critical. While joining a top-tier accelerator gives you the best statistical chance for success in ultimately getting a Series A funding, these groups only accept about 2% of applicants[5]. Startups that successfully raised a Series A without going this route often did so by networking early and often with influential investors, whether they are Angel Investors or VCs from leading venture capital firms.
3. Extend and Nurture Your Network
Continue to nurture and leverage angel and micro-VC connections before even thinking of pitching them. Take As many new meetings as You can. Building and nurturing genuine relationships before starting the Series A tour can dramatically improve your odds.
What is Series B Funding?
Series B Funding Details:
Series A vs. Series B. While a Series A funding round is to really get the team and product developed, a Series B Funding round is all about taking the business to the next level, past the development stage. Tomasz Tunguz, a well known Venture Capitalist at Redpoint, says a Series B funding is the most challenging round for a startup company, so be prepared before you present your pitch.
Typically before this funding series can occur, the company has to have shown some strong achievements after its Series A round. Series B is therefore to pour the gas on for growth with a larger investment round.
Series B Funding: Average and Valuation
• Average Series B Funding (U.S. funding data): As of 11/23/22, median Series B funding in 2022 since January 1st is $35 million USD. The mean Series B funding in the U.S. is $48 million. (Source)
• Average Series B Startup Valuation in 2021: In 2021, Series B startups have a median pre-money valuation of around $40 million.
Series B Funding: Investors
A list of some of the top Series B investors includes:
What is Series C Funding?
Series C Funding Details:
A Series C Funding Round generally occurs to to make the startup appealing for acquisition or to support a public offering. If you are wondering what series is usually the last, a company will most often end its external equity funding with Series C. This is the first of what are also called "later-stage" investments. This can continue into Series D funding, Series E funding, Series F funding, Series G funding, private equity funding rounds, etc. While there is a lot of capital ready, a lot of companies don't even make it to Series C. The reason for this is because before investors venture to participate in this round, Series C investors are looking for breakout companies that have already demonstrated significant traction. Thus, the deal size of Series C funding rounds has continued to increase.
Series C Funding: Average and Valuation
• Average Series C Funding (U.S. funding data): As of 11/23/22, median Series C funding in 2022 since January 1st is $55 million USD. The mean Series C funding in the U.S. is $72 million. (Source)
• Average Series C Startup Valuation: The median pre-money valuation of a startup receiving a Series C funding is currently around $68 million.
Series C Funding: Investors
Some of the most common investors in Series C funding include late-stage VCs, private equity firms, hedge funds and banks.
What is Seed Funding?
Seed Funding: Average and Valuation
• Average Seed Funding Amount in 2020: $2.2 million.
• Average Seed Funding Startup Valuation: The pre-money valuation of a startup receiving seed funding is currently around $6 million.
Seed Funding: Investors
Some major sources of seed investors (beyond friends and family) include:
1. Angel Investors
2. Accelerators like YCombinator and TechStars
3. Micro-VC's
4. Seed Funds from large corporations such as Intel, Google and FedEx, offer seed funding to promising startups working on innovative technologies which might be good acquisition candidates later.
A list of of the most active seed investors includes:
How to Best Track Series A and other Funding Rounds
With a Fundz account, you get the fastest real-time updates of companies that have announced new funding and the only real-time chrome extension alerts of new fundings matching your filters. Fundz also provides real-time updates on new executive hirings, acquisitions and companies seeking funding via crowdfunding.
Bottom line: Fundz CSV exports, intuitiveness, inclusion of executive contacts, speed of funding updates and pricing is far superior to any alternative.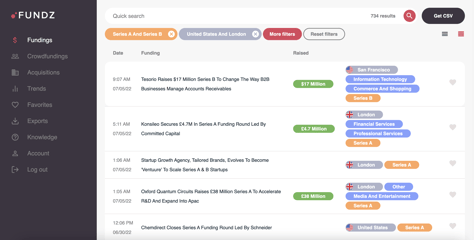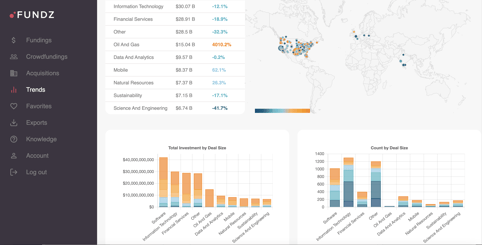 Related Resources
Pitching Beyond the Numbers: Crafting a Compelling Narrative for Investors
Median Series A Round in U.S. Snaps Back in Q2, 2023
A 90-day Retrospective on Venture Capital Funding in 2023
References
Our Quickly Growing Customer Base
Great product! I got a few sizeable contracts through Fundz, so made a video to recommend your service for my followers.
Caleb Lai, Alphaio
Just wanted to let you know I love the product and leverage Fundz along with the chrome extension every day - love it!
Caroline White - Sales Process & Productivity, Cloudflare
Fundz has been a great tool that I recommend to others.
Tony Mai - Corporate Account Executive, Snowflake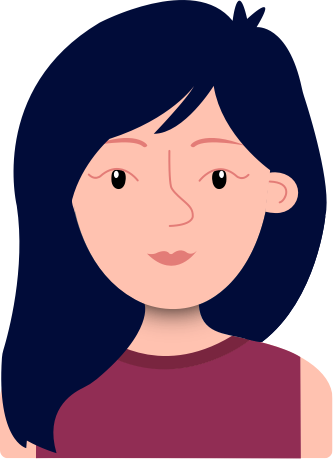 Fundz is terrific. It provides me with valuable information that I have used in my sales process and helped me close more deals!
Julie Rosenberg - Channel Account Manager, HubSpot
Great platform!
Jacob Klister - Account Executive, Oracle NetSuite
"I wanted to thank you and let you know some of my best deals have came from accounts I have found on Fundz! I consistently get new funding updates faster than any other place I've tried."
Bryce Rubin, LinkedIn