Whether it is a Series A funding or another funding round, each round of financing has its own terms and definitions. Normally when you begin the negotiations with an outside investment firm, a term sheet, or summary of their proposed terms for investment, is presented.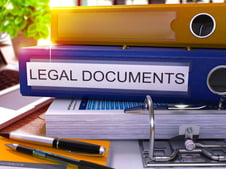 In the world of startup company financing, a Term Sheet is defined as a non-binding agreement that sets forth the basic terms and conditions under which a proposed investment will be made. It is meant to guide legal counsel for construction of a final agreement.
Some Important Elements of the Term Sheet are:
Valuation - What is the agreed upon pre-money valuation of the company?
Liquidation Rights - Who gets what and in what priority if the company is dissolved or gets sold?
Founder Vesting Period - When do the Founder(s) vest their shares? 3-4 years is typical.
Voting Rights - How much veto power will the investor be given regarding corporate actions such as acquisitions or a sales of the company?
Options Pool - How many shares will be set aside for new employees, future investors, etc? What is the impact on valuation?
Anti-Dilution - What are the specific anti-dilution provisions in place? Most venture capital funding rounds have anti-dilution provisions, but ones that are broad based limit the Founders.
Board of Directors Assignment - How much control will the investor seek by way of board seats? 2-3 seats is typical.
Below are some additional resources:
Watch this Simulated term sheet negotiation video
Review these Term sheet templates
Download a Series A Preferred Stock Term Sheet Example
Track All Seed, Series A Funding & Subsequent Funding Rounds with a Fundz Pro Subscription