Frequently Asked Questions
Yes. On average, there are dozens of funded companies added to our startup database every business day and we are able to find and verify emails for about 35-40% of them. Many of these contact emails you wont yet find in any other startup database.
There are two primary sources of funding data we collect - company issued news (both U.S. + international) and U.S. SEC filings. For the news, you can search by keywords, e.g. "fintech" and export to CSV. For the filings, you can search, filter and export lists from the following industries. (Startups select only one of these industries when making an SEC filing.)
Agriculture
Business Services
Coal Mining
Electric Utilities
Energy Conservation
Environmental Services
Oil and Gas
Other Energy
Biotechnology
Health Insurance
Hospitals and Physicians
Pharmaceuticals
Other Health Care
Manufacturing
Retailing
Restaurants
Computers
Telecommunications
Other Technology
Airlines and Airports
Lodging and Conventions
Tourism and Travel Services
Other Travel
Other
1.) First to Have Many Funding Updates. Fundz displays in real-time new fundings from both of the two primary real-time sources - company issued news (both U.S. + international) and U.S. SEC filings. We often have new fundings listed ahead of any other competitors. This provides a significant, research backed advantage for our customers to win more deals with promising startups.
2.)
Integrated contact and website information.
With technology to surface domain names and emails of stealth mode startups within minutes of their SEC filing or news release, (when verifiable) Fundz is often the first and only database to have this aggregated information in one place.
3.)
Speed, Ease of Use.
Fundz provides what our customers call
"the fastest, easiest to use application for tracking startup fundings".
Fundz also provides a Chrome extension, so you can always see real-time updates on all new fundings matching your filters.
4.) Value: For $10/user/month, (no-term commitment) there is simply no other company that provides this type of information/service for anything close to the same price.
Fundz reports on hundreds of new startup fundings per week, within minutes of their filing or funding news.
When startups report a new funding event, they do so first primarily through two channels - SEC filings (for U.S. startups) and company issued news (for U.S. companies & startups outside the U.S.) Each source presents different information related to the funding event, company and related contacts and thus, different information can be obtained from each channel.
Fundz collects startup funding data from both company issued filings and company issued news, so our customers can learn about new startup fundings as soon as possible, regardless of the channel the company first reports to. Our customers can perform unlimited exports (up to 500 records at a time) from our entire database, going back to 2016.
There are over 100,000 startup fundings in our database, going back to 2016.
The fundings found in the "filings" section are from companies the U.S.; the fundings in the funding "news" section include both fundings of startups in the U.S., plus some fundings of startups located in Europe, Asia, Australia, etc.
There is not. In the past, Fundz had a free version but the data was 30 days delayed and users had no ability to search or filter, this led to poor user experiences. Trial accounts didn't work either, because people get so busy these days and often weren't able to put much if any time into Fundz during the trial.
So, to make sure everyone can enjoy the full benefit of Fundz, we decided to have only paid accounts going forward. However, to ease any concerns, we've created a
video overview of Fundz
, answered common questions on this and other pages and have created the best priced, most flexible plan in the industry: $10/month without any term commitment. Your risk in trying Fundz is therefore only $10, or about two cups of your favorite latte.
Yes, just contact us at
support@fundz.net
. Fundz does not require an annual up-front payment or annual commitment. If you wish to cancel your account, please put "cancel account" in the subject line and you will not be billed in future months.
Our Quickly Growing Customer Base
Fundz has customers around the world, from small startups to professionals at leading organizations, such as: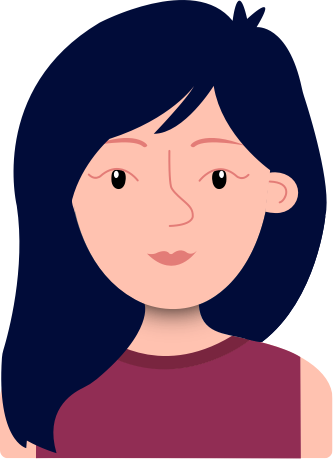 Fundz is terrific. It allows me to keep updated on new fundings from anywhere via Chrome extension! It provides me with valuable information that I have used in my sales process and helped me close more deals!
Julie R.
Fundz is amazing because I can save and filter territory-appropriate alerts so that I'm not wasting my time looking at funding outside of my region. This thing is awesome!!
Kristen K.
I'm really enjoying Fundz so far, and it's been exactly what I've been looking for in terms of finding startups with funding. Every other source is just incredibly expensive. I've already found a list of great companies to prospect using Fundz.
Josh Y.
You folks have a great service and provide it for a fantastic price!
Jen C.