Frequently Asked Questions
•
The first platform built for trigger event prospecting at scale.
Existing funding data providers, CRMs & B2B prospecting databases were designed for "top-down" company or contact research. Fundz is the only "event-first" platform in both our UI and how we process data on the back end. This a key difference, because it means
Fundz lets you discover companies not yet in other databases, learn about new fundings & acquisitions faster & connect with these companies faster
. This means you can beat out your competitors & close more deals. For no extra cost, Fundz also integrates unlimited executive contact information. Since
Harvard & Berkeley research
has shown the first person representing their particular type of product or service to connect with a potential customer wins substantially more of the deals, the Fundz platform provides a critical advantage over all other platforms, because you can learn about, connect with and close more deals with more companies after key business trigger events.
• Unlimited contacts & data included. Our database has hundreds of thousands of executive contacts & over 100,000 funded companies. We also add about 100 new fundings every business day and thousands of executive contacts and emails every month, integrated with those fundings. No other platform provides all this, even for a much higher cost. All customers get unlimited access to view and filter and Fundz Pro & Enterprise customers can also perform unlimited exports to CSV.
• Fast & easy to use When we looked at what existed in the market before Fundz, we noticed the existing options were overly complex and far too expensive in relation to what many people really wanted. While each of these platforms have great benefits to certain audiences, we knew there was a need for something different. By focusing on what most people needed and how they actually prospected using these services, we were able to able to build a platform that was both easy to use and more effective for prospecting, all for a much better price. We also believe company websites and LinkedIn pages are the best, most up to date resources for additional company & contact research, so have integrated direct links to these as well.
• Better Exports. (Pro level only) Fundz saves all of your CSV exports so at any time you can go back and quickly resend a previous export. Even better, just change the calendar to instantly export a new data range for the same filters. Fundz exports also include contact and company data.
• Real-Time Deal Updating Chrome Extension. See real-time notifications of new fundings, acquisitions & crowdfundings matching your filters from anywhere on the web. With one click, see more info and update your deal filters right from the Chrome extension.
Before Fundz, existing platform choices were all really designed for top-down company or contact research vs. truly being designed for bottom-up event first prospecting. Just look at their UI. This leads to fundings and acquisitions involving new, stealth or renamed companies easily being missed, since these companies are often not yet in their database or are hard to find. Also, most databases license their data from other providers. This means there are critical delays in receiving the event information, since these platforms are waiting on updates from other systems. This is a significant disadvantage since as discussed above, it is critical to connect with these companies ahead of your competitors.
The Fundz platform makes available in real-time to our customers approximately 100 new fundings per business day, along with related executive contacts, phone numbers and emails. Fundz also has over 100,000 funded organizations in our database. Fundz also has thousands of acquisitions in our database and adds dozens of these per day, also in real-time as announced. Fundz Pro and Enterprise customers can also perform unlimited exports of all of this data to CSV (sample), up to 1k rows per export.
With a Fundz Pro subscription, you can perform unlimited exports to CSV, up to 1000 rows per export. Here is a
sample export data
. Exports are not available in Fundz Starter.
Fundz sources & processes our own data, leveraging proprietary algorithms. Our data has been carefully vetted and chosen by industry leading applications serving thousands of the world's leading institutional customers. We were also chosen as the sole funding data provider for the Dun & Bradstreet Data Exchange.
The Fundings rounds before 2021 were almost exclusively from the United States. Since 2021, our fundings are worldwide.
Our Quickly Growing Customer Base
Great product! I got a few sizeable contracts through Fundz, so made a video to recommend your service for my followers.
Caleb Lai, Alphaio
Just wanted to let you know I love the product and leverage Fundz along with the chrome extension every day - love it!
Caroline White - Sales Process & Productivity, Cloudflare
Fundz has been a great tool that I recommend to others.
Tony Mai - Corporate Account Executive, Snowflake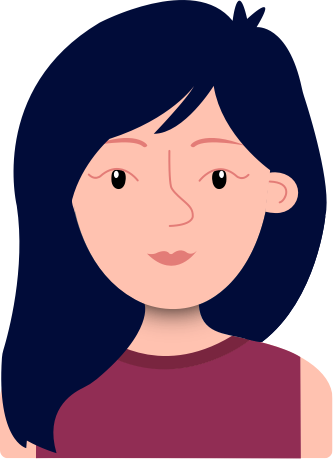 Fundz is terrific. It provides me with valuable information that I have used in my sales process and helped me close more deals!
Julie Rosenberg - Channel Account Manager, HubSpot
Great platform!
Jacob Klister - Account Executive, Oracle NetSuite
"I wanted to thank you and let you know some of my best deals have came from accounts I have found on Fundz! I consistently get new funding updates faster than any other place I've tried."
Bryce Rubin, LinkedIn