Product Tour
Fundz' innovative, event-first architecture provides real-time updates on new fundings & acquisitions from around the world, integrated with contact & company information. Customized to your filters, Fundz was built from the ground up so you can much more easily & effectively discover, research & close more deals after business trigger events.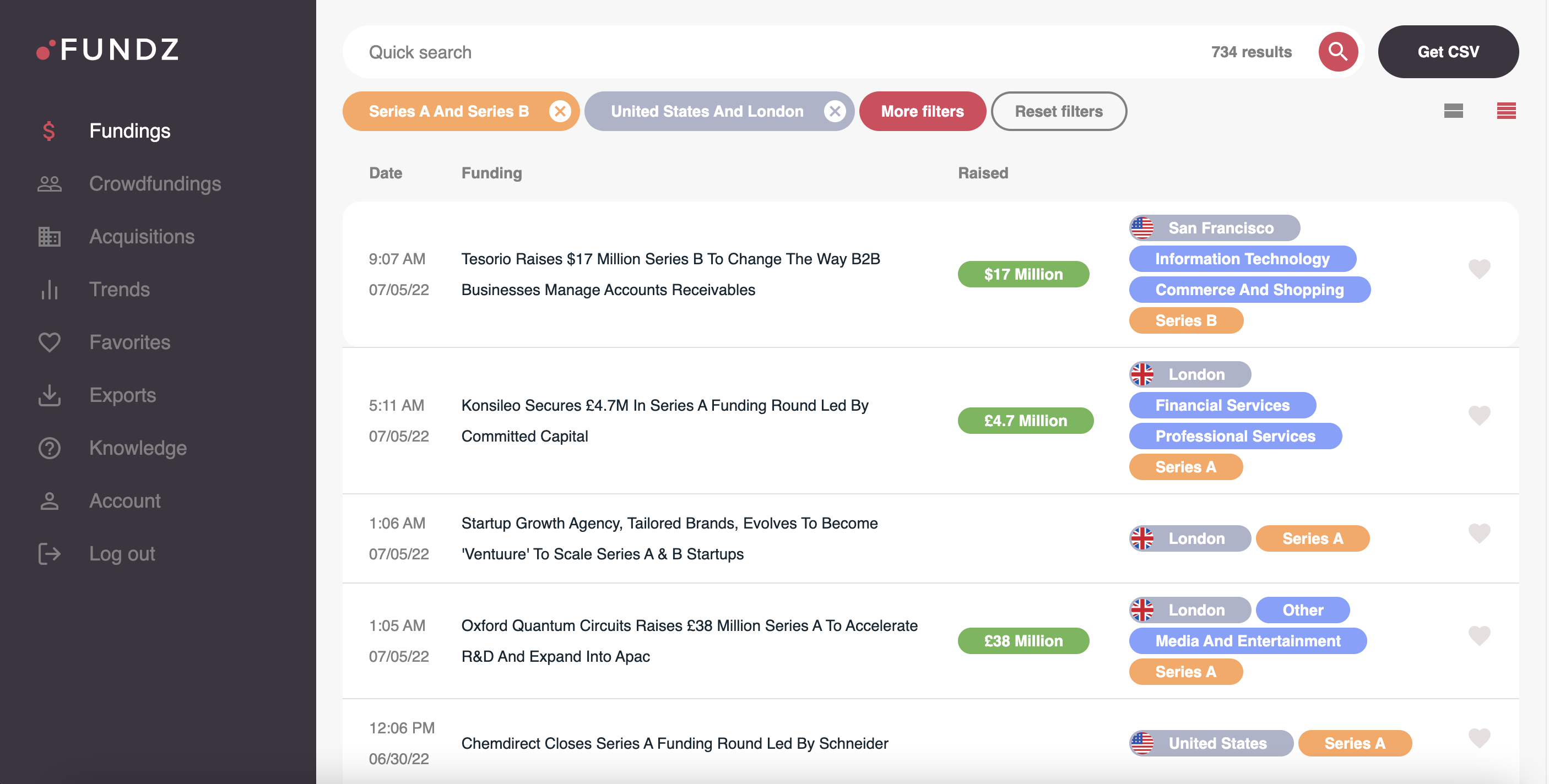 Easy to use, self-saving filters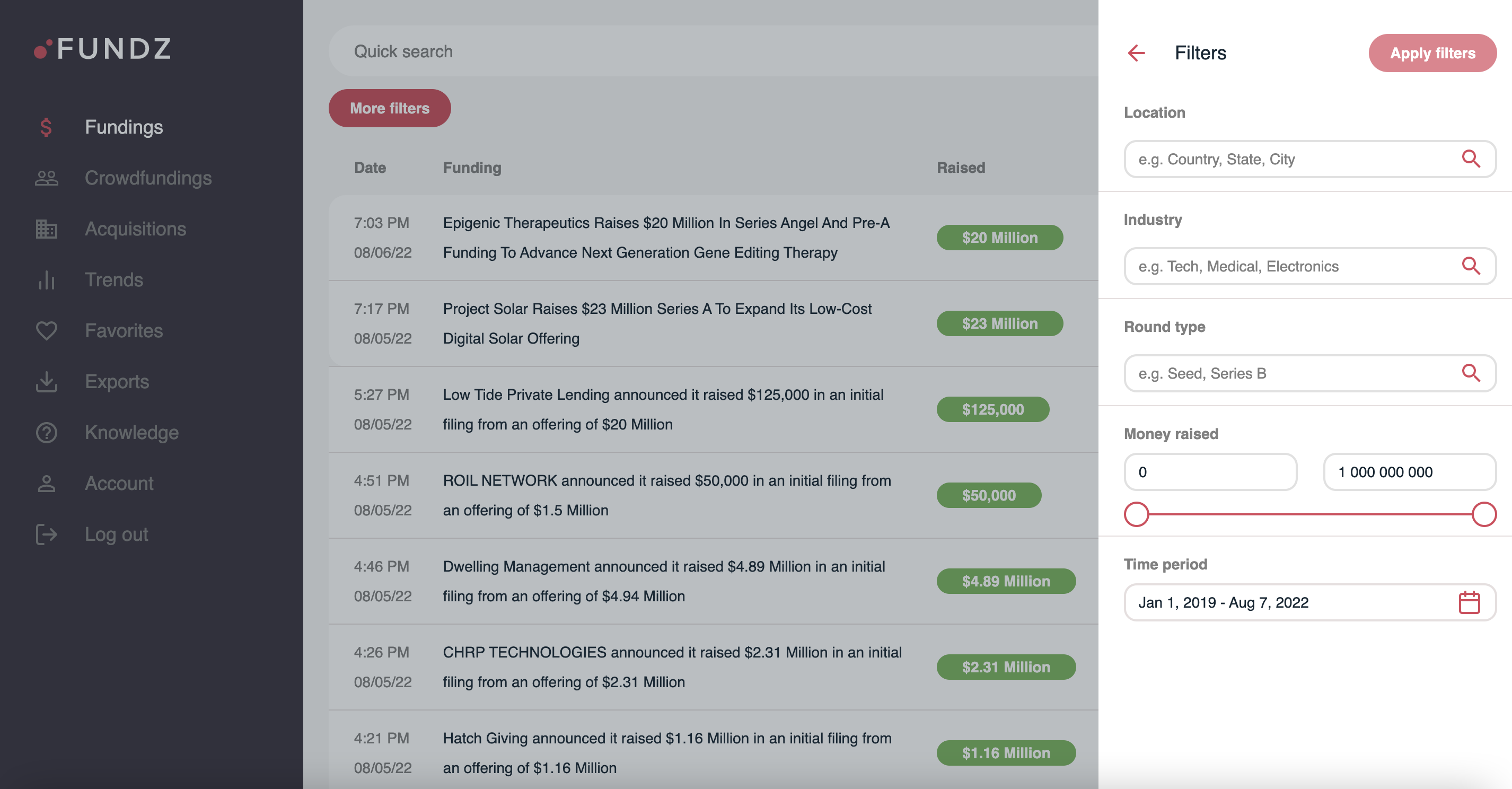 Co

mpany and contact data, plus quick links to company websites and LinkedIn pages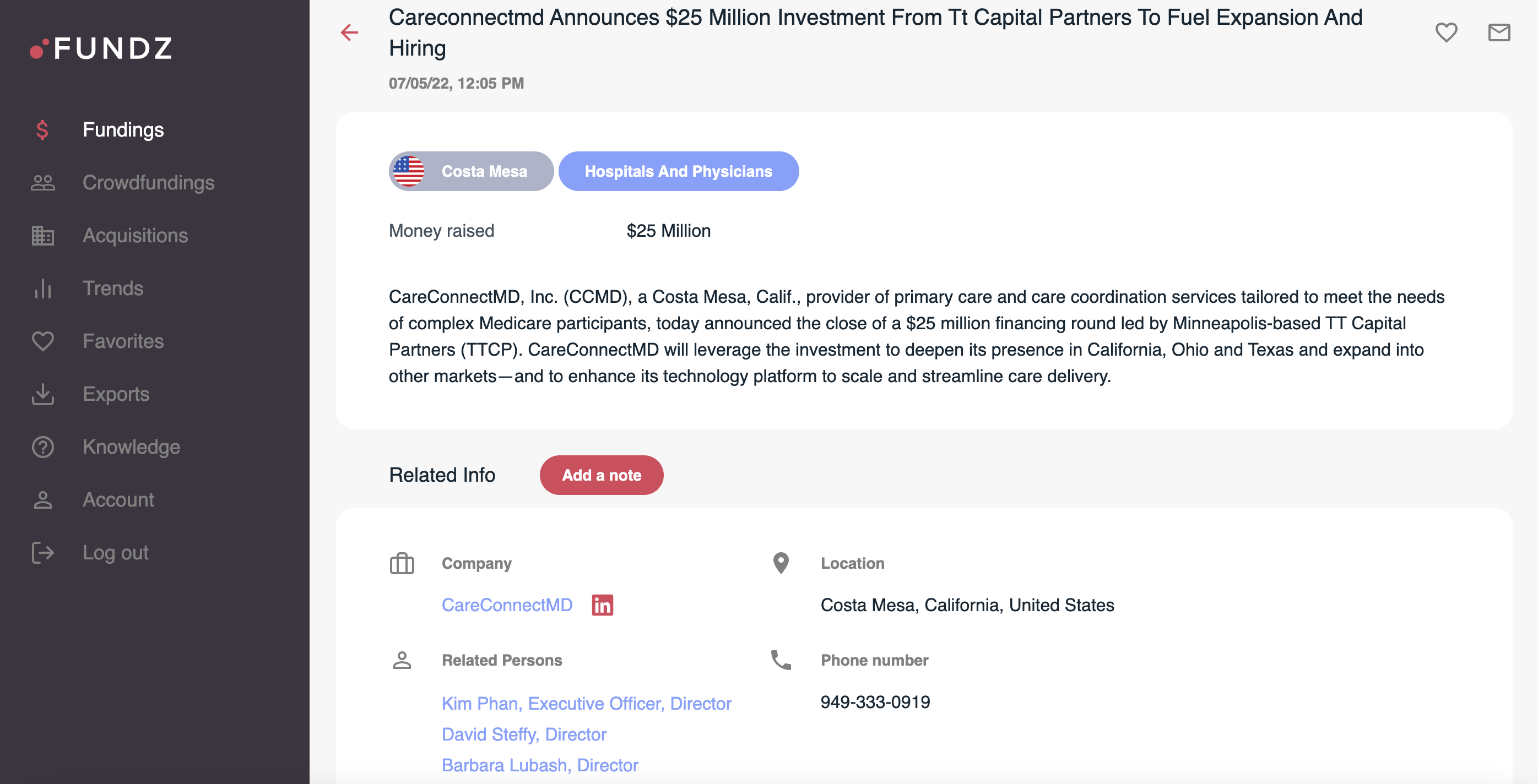 Acquisitions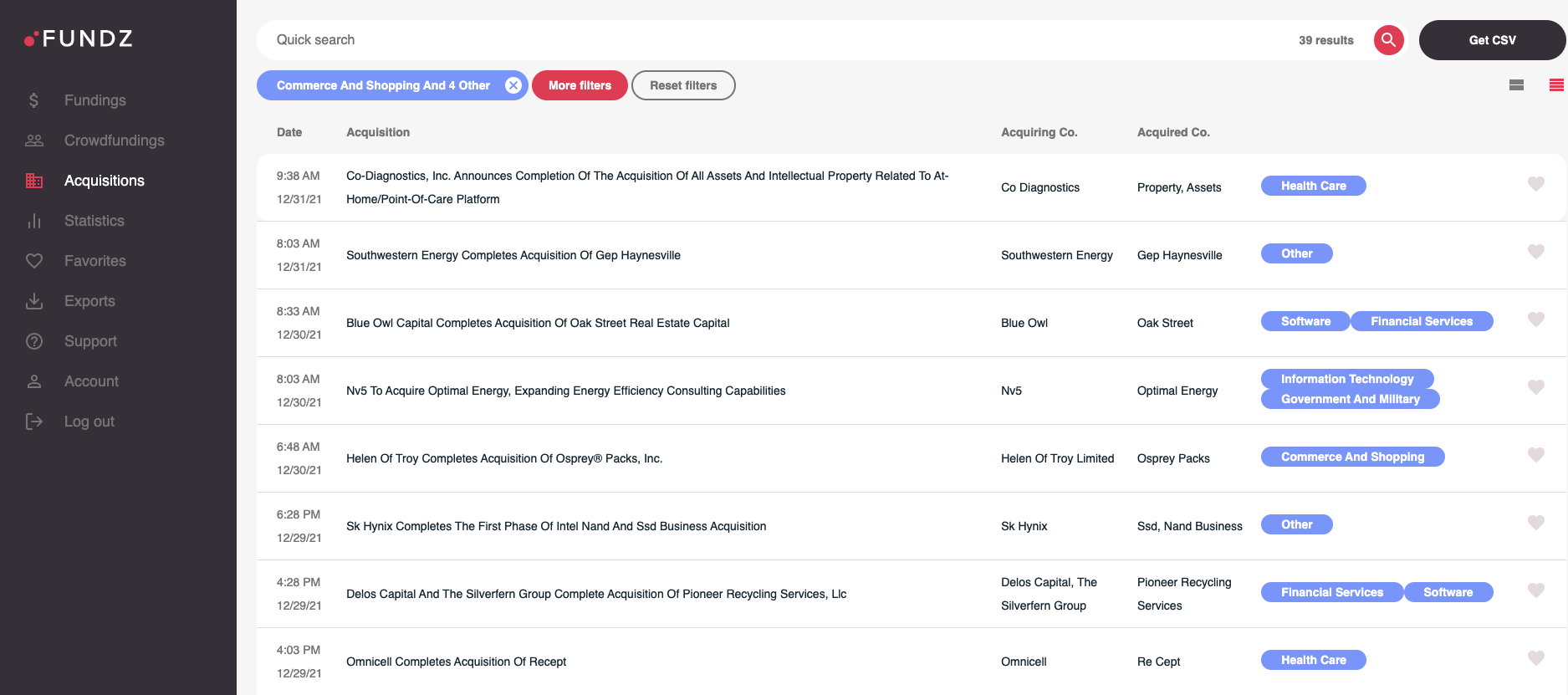 Crowdfundings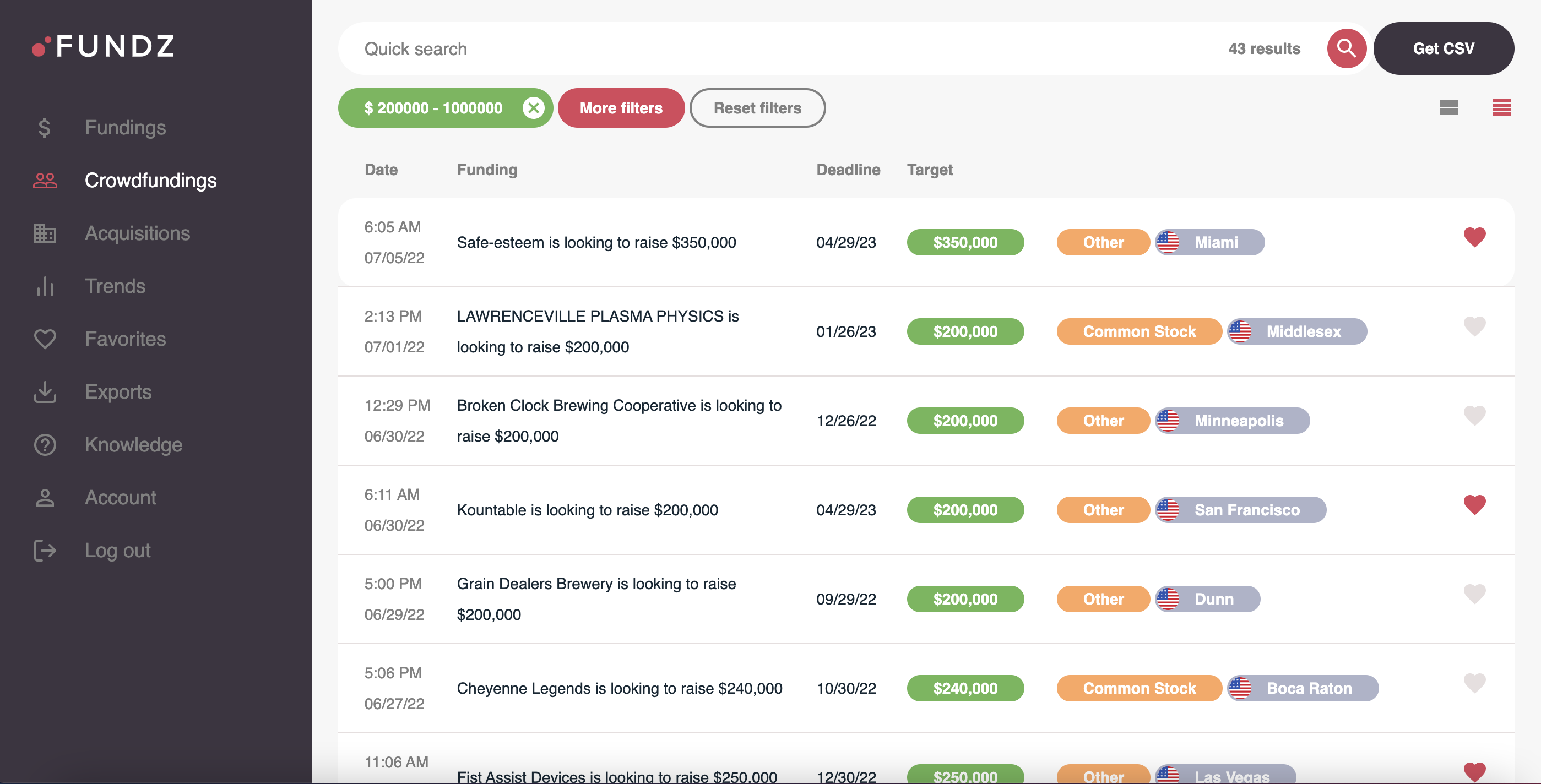 Smart Exports: Full history, dynamic calendar for instantly updated exports
(Fundz Pro & Enterprise only) sample export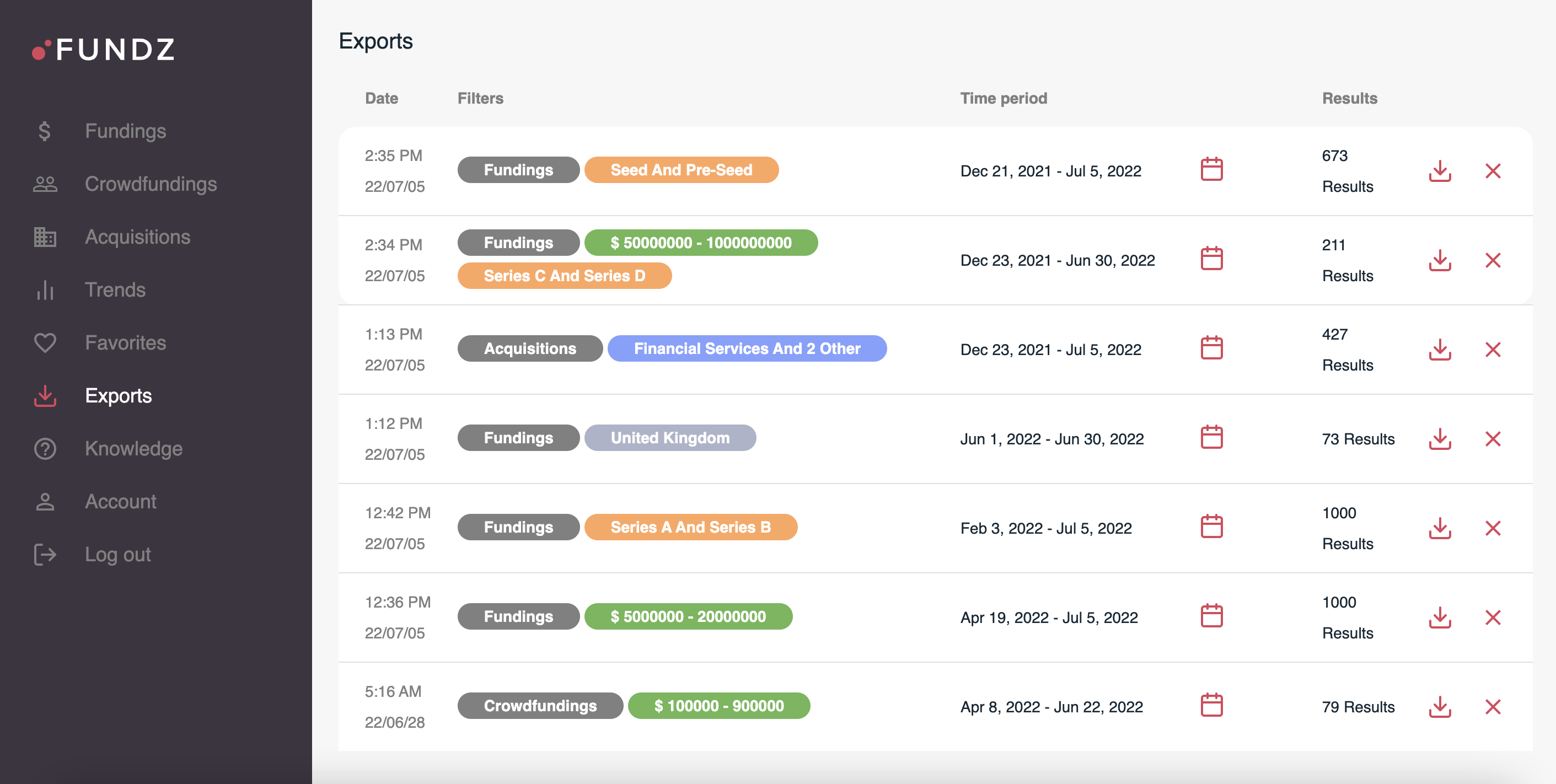 Real-time updates on funding trends by worldwide location & industry
(Fundz Pro & Enterprise only)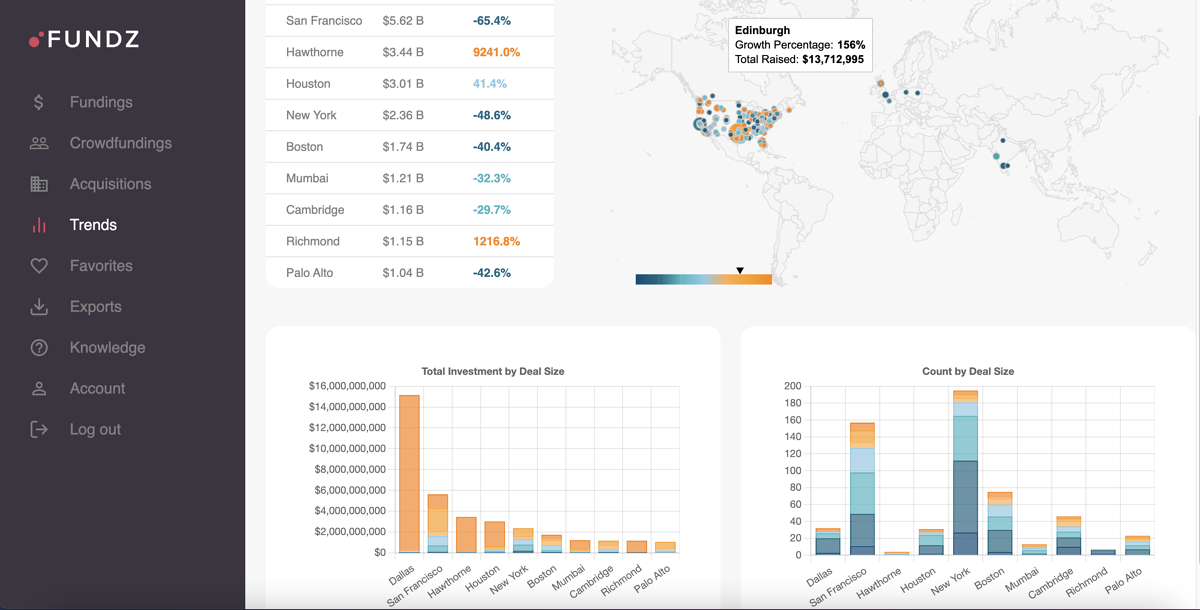 Great product! I got a few sizeable contracts through Fundz, so made a video to recommend your service for my followers.
Caleb Lai, Alphaio
Just wanted to let you know I love the product and leverage Fundz along with the chrome extension every day - love it!
Caroline White - Sales Process & Productivity, Cloudflare
Fundz has been a great tool that I recommend to others.
Tony Mai - Corporate Account Executive, Snowflake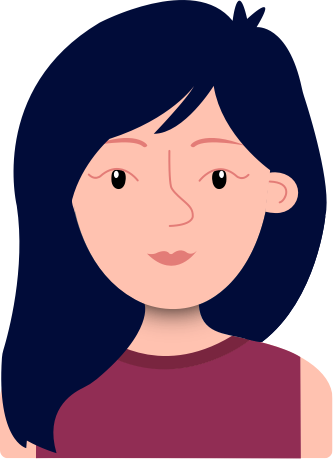 Fundz is terrific. It provides me with valuable information that I have used in my sales process and helped me close more deals!
Julie Rosenberg - Channel Account Manager, HubSpot
Great platform!
Jacob Klister - Account Executive, Oracle NetSuite
"I wanted to thank you and let you know some of my best deals have came from accounts I have found on Fundz! I consistently get new funding updates faster than any other place I've tried."
Bryce Rubin, LinkedIn
Fundz is the fastest, easiest way to discover and close more customers from major business trigger events, such as new fundings, acquisitions & crowdfundings.