Welcome to
Fundz: The Sales Trigger Event Platform™
Fundz is a real-time database for dealmakers, helping people discover, connect and close more customers after key business trigger events, such as new funding rounds, acquisitions, crowdfunding offerings & new executive hirings. We are honored to be a top rated solution to help companies of all sizes - from one person to startups to industry leaders - unlock new revenue streams and grow their business. (reviews)
Why Choose Fundz?
Before Fundz, the market lacked a dedicated platform for event-focused prospecting at scale, a critical oversight costing sales teams millions in lost opportunities and inefficiency. Fundz fills this gap, offering a transformative, event-driven database tailored for dealmakers, significantly enhancing revenue generation while reducing prospecting inefficiencies.
Advantages of Fundz
By merging our top-tier, directly sourced data with our unique event-first platform, Fundz provides a significant edge in dealmaking. We empower our customers to quickly identify, engage, and finalize deals post-critical business events. Fundz's integration with pivotal details like executive contacts, company information, and direct links to company and individual LinkedIn profiles escalates this efficiency, enabling sales trigger event prospecting at scale.
Fundz's Unique Offerings
Real-Time Business Event Updates: Stay ahead with immediate alerts on funding events, executive hires, acquisitions, and crowdfunding intentions, coupled with unlimited, verified executive contacts for no additional cost.
Comprehensive Event Insights: Access detailed event information alongside relevant company and contact data, all in one location.
Effortless Navigation: Direct links to companies' websites and LinkedIn profiles provide the latest and most accurate information.
Exclusive Chrome Extension: Get custom-tailored alerts on fundings and other relevant events.
Advanced Features for Pro Users: Export data to CSV, and seamless integration with HubSpot and Salesforce CRMs.
The Landscape Before Fundz
B2B Databases like ZoomInfo, Apollo: While containing a significant amount of information, these platforms were designed for top-down company and contact research, making prospecting sales trigger events at scale cumbersome. In addition, these platforms often rely on third-party data for trigger event updates, causing delays and missed opportunities.
Direct Data Providers like Crunchbase:

The platforms, while also providing a lot of data, were built for research of known entities, making it easy to miss new opportunities after business trigger events, especially from a company one was previously unfamiliar with.

Feed Aggregators like Feedly: These services miss crucial sources, focusing only on news feeds and often overwhelming users with irrelevant data.
Fundz in Brief
Trusted Data Source: Leveraged by global leaders and acclaimed by top academic and media institutions. (sample exports)

Highly Praised by Users: Renowned for helping users secure lucrative opportunities ahead of competitors. (reviews|ratings)

Diverse User Base: Professionals from renowned companies including Google and Oracle, acknowledge Fundz as a pioneering, efficiency-driven prospecting solution.

Innovative Approach: Discarding traditional B2B prospecting methods, Fundz introduces a novel, effective strategy, focusing on early engagement to maximize deal success.
Great product! I got a few sizeable contracts through Fundz, so made a video to recommend your service for my followers.
Caleb Lai, Alphaio
Just wanted to let you know I love the product and leverage Fundz along with the chrome extension every day - love it!
Caroline White - Sales Process & Productivity, Cloudflare
Fundz has been a great tool that I recommend to others.
Tony Mai - Corporate Account Executive, Snowflake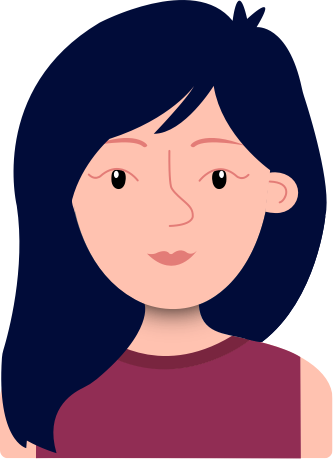 Fundz is terrific. It provides me with valuable information that I have used in my sales process and helped me close more deals!
Julie Rosenberg - Channel Account Manager, HubSpot
Great platform!
Jacob Klister - Account Executive, Oracle NetSuite
"I wanted to thank you and let you know some of my best deals have came from accounts I have found on Fundz! I consistently get new funding updates faster than any other place I've tried."
Bryce Rubin, LinkedIn
Fundz is the fastest, easiest way to discover and close more customers from major business trigger events, such as new fundings, executive hiring & acquisitions.