Fundz
User Guide

1.) Overview
Fundz currently has four main data sections. Each section has it's own custom filters and provides you with the ability to favorite a record by clicking the heart icon, export a list of records to CSV and add notes to a record.
Fundings - Companies that have announced new funding
Acquisitions - Companies that were part of an acquisition
Executives - Newly hired executives
Crowdfundings - Companies seeking funding
2.) Setting Your Filters
Just click the more filters button near the top left of the fundings, crowdfundings or acquisitions page. Then just select your filters and click the apply filters button.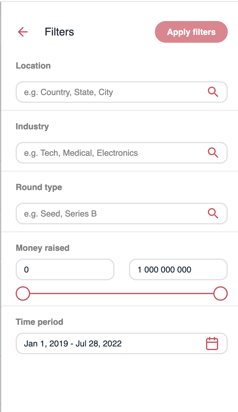 3.) Get CSV/Export Deals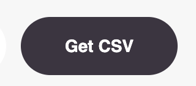 To export a list of deals, just click the Get CSV button near the top right of the fundings, crowdfundings or acquisitions page.
You can export up to 1000 results per search.
4.) Researching & Contacting the Company
Fundz is integrated with company and contact info. Screenshot example below:
5.) Trends (Fundz Pro Customers Only)
Trends lets you see the top locations and industries and how they are trending in terms of new funding.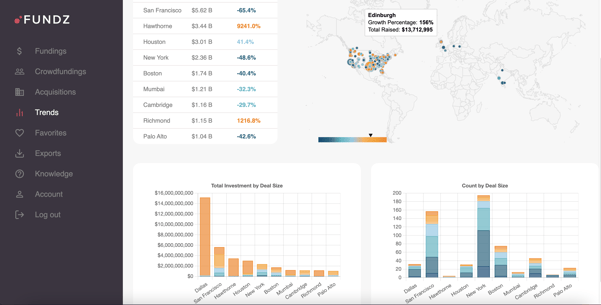 6.) Save Favorites & Add Notes
Just click the heart icon next to favorite and funding, crowdfunding or acquisition. This will save it under favorites on the left hand menu.
7.) Knowledge Base
To learn much more, please visit our knowledge base.
Our Quickly Growing Customer Base
Great product! I got a few sizeable contracts through Fundz, so made a video to recommend your service for my followers.
Caleb Lai, Alphaio
Just wanted to let you know I love the product and leverage Fundz along with the chrome extension every day - love it!
Caroline White - Sales Process & Productivity, Cloudflare
Fundz has been a great tool that I recommend to others.
Tony Mai - Corporate Account Executive, Snowflake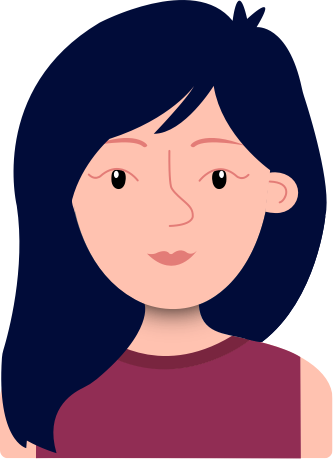 Fundz is terrific. It provides me with valuable information that I have used in my sales process and helped me close more deals!
Julie Rosenberg - Channel Account Manager, HubSpot
Great platform!
Jacob Klister - Account Executive, Oracle NetSuite
"I wanted to thank you and let you know some of my best deals have came from accounts I have found on Fundz! I consistently get new funding updates faster than any other place I've tried."
Bryce Rubin, LinkedIn