Welcome to Fundz
Fundz

is one of the fastest growing startup databases on the web today. Through Fundz Pro subscriptions, our customers (reviews) get access to a real-time updated, top rated database of startup companies around the world that just raised funding. Integrated with contact/company information as available and providing unlimited search & exports (sample), Fundz platform helps customers around the world find and close deals with great startups, ahead of their competitors and for the best pricing available anywhere. Powered by AI & proprietary algorithms, Fundz' data is licensed by industry leading platforms and we are the sole provider of funding data for the prestigious Dun & Bradstreet Data Exchange. Our

customers

range from small businesses to individuals and teams at multinational leaders, such as

Google, LinkedIn, Oracle, Snowflake, & Wolters Kluwer.



Fundz also provides updated news, research & commentary around startups, funding and business trends and our data had been cited by institutions such as

The London School of Economics, University of Virginia & Business Insider.



Why Fundz Pro?
Winning a deal with the right startup at the right time can mean a lot more than just another customer. It can mean income for you or your business for years as the company and your relationship with them grows.
However, achieving this objective in the past usually wasn't very easy. For example, Harvard & Berkeley research shows you need to connect with companies ahead of your direct competition, to win significantly more of the deals.
In addition, many startups are low on available funds, so making sure the startups you were prospecting actually had the budget to buy could be a very inefficient process.
Therefore, being able to both learn about and connect with funded startups, ahead of your competitors, was previously either very time consuming, expensive or both. In fact, to do it all efficiently meant paying at least hundreds of dollars upfront, if not thousands, for a subscription. Even after all that, you were still often left without contact information and/or received notifications of new fundings too late.
So, we decided to create something much more efficient, effective and priced so almost anyone looking to win deals with startups could benefit: Fundz Pro.
Now, by simply activating a Fundz Pro account (just $10/month, cancel anytime), you can have unlimited access and exporting from a real-time updated database of startup fundings, with over 100,000 funded startups since 2016. We also integrate this information with key contact and company information.
In essence, Fundz Pro was built from the ground up for companies of all sizes looking for a proven edge in finding, connecting with and winning business with great startups and you can see from the unsolicited feedback, it delivers results.
What's Different About Fundz Pro?
1.) First database to have contact & website info of emerging and stealth startups
Many times startup companies in the U.S. will issue a government filing about a funding event, but not issue a press release about the same event. These government filings don't include website domain information, contact emails or any descriptions about the company. In addition, the government filings about funding events are mostly related to investment funds raising money, not actual startup companies raising money.
Fundz streamlines this entire process and then adds valuable information. First, we filter out the significant amount of investment fund filings. Second, if the information is available, Fundz combines company, website and contact emails with the funding information. Finally, Fundz combines and presents this information in a much more user friendly format, in which you can save favorites, add notes and export lists.
2.) Fundings from around the world, updated in real-time
For those not familiar with the nuances of how funding news is made public, in the U.S. it is almost always made public first via either company issued news or a government filing. Often times, one of these events will happen well ahead of the other, or for various reasons, a company will only use one of these reporting methods. For example, "stealth mode" startups often don't issue news about their funding, but still need to file with the SEC. Outside of the U.S., funding news is usually first made public via company issued news.
By having both of these sources, news and filings, Fundz Pro customers can learn about new fundings as soon as possible, regardless the source and have access to international fundings, which are typically made public via company issued news only. Fundz shows all funding information in real-time, within minutes of new filing or company issued news about a funding event.
3.) Faster updates of new fundings
Fundz often has new fundings ahead of even much higher priced alternatives. This provides a distinct competitive advantage for our customers to connect and win deals with just funded companies ahead of their competitors. Leading research has shown the first salesperson representing a particular product or service ultimately wins many more of the deals.
4.) Chrome extension
Get real-time updates of any new funding matching your filter, wherever you are on the web.
5.) Best pricing in the Industry
$10/month, cancel anytime, no limits to searches or how many times you can export. There is no catch at all and no hidden upgrade needed to receive all the capabilities of Fundz Pro.
The reason we can offer $10/month is that Fundz Pro meets the need of a large, underserved market, which previously didn't have the option of a powerful, yet cost effective solution. This unmatched value has let us grow very strongly without any outside sales efforts or paid ads.
As we add more to the product, we may need to increase the price to offset the extra development costs. However, customers that get in now at the $10/month rate will stay at that rate as long as they are a customer.
6.) Uncommon fans
Instead of a typical testimonial video, here is an unsolicited, unedited video that a Fundz Pro customer created, shared with his followers then let us know about, walking through the Fundz platform and how he's won significant business with Fundz.
Features & Benefits List

See real-time updates

on all the latest companies that received funding as the filings or news comes out
Chrome extension - one click access to fundings matching your filters
Create your own custom stream by funding range, location and industry
Get hard to find contact emails when verifiable - often we're the only startup database to have these and we serve them up in real-time as filings happen
Perform unlimited, on-demand searches by City, State, Company and Industry
Perform unlimited exports to CSV. (up to 500 records per download)
Save notes & favorites
Access to over 100k fundings, going back to before 2016
See all crowdfunding filings as they happen
See statistics and trends of all fundings
Learn about hundreds of new startup fundings per week, as the filings or news happen
Only $10/month, cancel anytime - the best pricing and terms anywhere
Great product! I got a few sizeable contracts through Fundz, so made a video to recommend your service for my followers.
Caleb Lai, Alphaio
Just wanted to let you know I love the product and leverage Fundz along with the chrome extension every day - love it!
Caroline White - Sales Process & Productivity, Cloudflare
Fundz has been a great tool that I recommend to others.
Tony Mai - Corporate Account Executive, Snowflake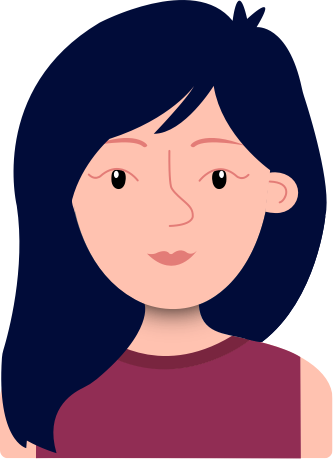 Fundz is terrific. It provides me with valuable information that I have used in my sales process and helped me close more deals!
Julie Rosenberg - Channel Account Manager, HubSpot
Great platform!
Jacob Klister - Account Executive, Oracle NetSuite
Fundz is amazing because I can save and filter territory-appropriate alerts so that I'm not wasting my time looking at funding outside of my region. This thing is awesome!!
Kristen Kelley - MidMarket Account Executive, HubSpot
Who uses Fundz Pro?
Fundz Pro customers range widely from very small businesses to teams at billion dollar, international companies.
Our global customer base includes marketing agencies, investment firms, consulting companies, IT services companies, research firms and sales professionals at some of the world's leading companies, such as LinkedIn, SAP, Slack, IBM & Wolters Kluwer. While many types of companies and roles within these companies use Fundz Pro, some of the major cohorts include:
1.
Marketing Agencies/PR Companies/Outsourcing Companies/Staffing Companies/Solopreneurs
Often times, these companies are targeting quickly growing, recently funded companies. Fundz real-time updates of companies that just received funding, plus the ability to search and export on demand by location & industry, is ideal for their needs.
2.
SDRs/BDRs/Sales Teams at companies that target quickly growing startups:
In sales, it has been proven connecting with great opportunities ahead of your competition means you will win more of the deals. It's hardwired into our brain. What better group to go after then ones that just raised money when your competition hasn't even yet read about it yet. That's what Fundz delivers - real-time updates of new fundings as it happens.
3.
Incubators & VCs:
Any organization that is actively targeting startups ideally wants to work with the cream of the crop. That means ones that others have invested in. Associates at incubators & smaller VC firms have signed up for Fundz Pro because it provides all of the companies that have received funding as filed with the SEC, and lets them segment this data & create custom exports for much less of an expense than alternative data providers.
4.
Data Researchers:
Fundz' startup database is a wealth of information to help predict trends and is used by researchers around the world.
Fundz Pro Customer Growth - as of January 19th, 2021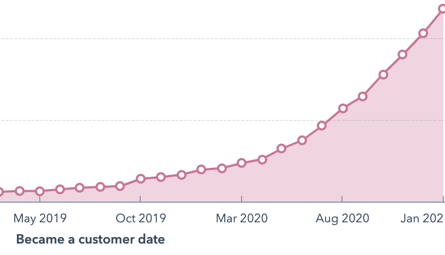 Get real-time updates of startups that just raised funding, contact info & unlimited exports with Fundz Pro. Just $10/month, cancel anytime.