Welcome to Fundz
Fundz is one of the fastest growing startup databases on the web today. Fundz Pro and Fundz API customers get access to a real-time updated database of companies around the world that just raised outside investment. Integrated with contact information when available, Fundz is an ideal source for both b2b sales leads and startup data. Fundz also provides updated news & research around funding rounds and related subjects and has been cited by world renowned organizations such as The London School of Economics and Entrepreneur Magazine.
What 's different about Fundz?
With technology to surface domain names and emails of stealth mode startups within minutes of their SEC filing or news release, (when verifiable) Fundz is often the first and only database to have this aggregated information in one place, providing a distinct sales advantage for our customers to connect and market to just funded companies ahead of their competitors. Harvard & Berkeley research has proven the first salesperson representing a particular product or service ultimately wins many more of the deals. Here is a quick video of Fundz Pro.
With Fundz Pro, you will be able to:
Receive real-time, Chrome extension notifications of fundings matching your filters to connect ahead of your competitors. (Proven to win more deals)
Create your own custom stream by funding range, location and industry.
Get hard to find contact emails when verifiable - often we're the only startup database to have these and we serve them up in real-time as filings happen.
Perform unlimited, on-demand searches by City, State, Company and Industry.
Perform unlimited exports to CSV (up to 500 records per download)
Save notes & favorites.
Access tens of thousands of startup fundings, going back to before 2016.
See all crowdfunding filings as they happen. (smaller startups seeking investment from non-accredited investors via crowdfunding portals)
See statistics and trends of all fundings.
Learn about hundreds of new startup fundings per week, as the filings happe
At only $10/month without any commitment, it's not hard to see why Fundz is one of the fastest growing b2b sales leads database on the web today. The closest premium alternative is hundreds of dollars upfront (and still without the real-time contact info) and with free services you simply learn about the same limited amount of fundings at the same time everyone else does - without any way to search, contact, export, save and filter by locations, industries and funding ranges.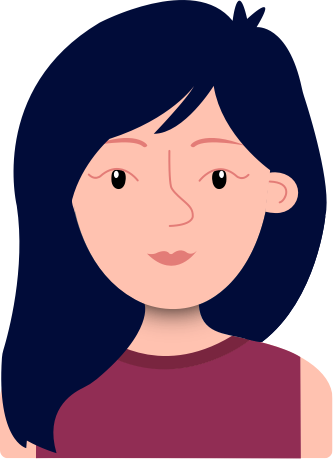 Fundz is terrific. It allows me to keep updated on new fundings with real time alerts right on my browser! It provides me with valuable information that I have used in my sales process and helped me close more deals!
Julie R.
Fundz is amazing because I receive alerts via my Chrome extension and not only that, I can save and filter territory-appropriate alerts so that I'm not wasting my time looking at funding outside of my region. This thing is awesome!!
Kristen K.
I'm really enjoying Fundz so far, and it's been exactly what I've been looking for in terms of finding startups with funding. Every other source is just incredibly expensive. I've already found a list of great companies to prospect using Fundz.
Josh Y.
You folks have a great service and provide it for a fantastic price!
Jen C.
More about Fundz PRO
Who uses Fundz Pro?
Fundz Pro is leveraged by customers in over 10 countries - basically anyone looking to do business with a promising startup in the U.S. We also have companies Our customers range from marketing agencies and offshore development companies, to researchers and sales professionals at some of the world's leading companies, including LinkedIn, SAP, Slack, Dell, Sprint and NetSuite.
What makes Fundz Pro different?
Fundings from Around the World, Updated in Real-Time: Fundz provides real-time alerts, advanced searching, exporting to CSV, saving of favorites and more features related to all companies in the U.S. that raise outside investment. We show this information in real-time as the filings come in and your customizable feed is optimized for mobile, so you can access it anywhere. There are now tens of thousands of funded companies in our database, going back to mid-2015.
Contact Emails: In addition to phone number, Fundz now also provides contact emails when verifiable and we're often the only startup database that will have this critical information, since many just funded startups are in stealth mode and don't issue a press release about their funding.
Chrome Extension: Get real-time push notifications of any new funding matching your filter, wherever you are on the web.
Mobile Optimized: View your stream of newly funded companies wherever you are, customized to your locations, geographies and funding ranges.
Value: For $10/user/month with no-term commitment, there is no other company that provides this type of service for close to the same price. Why so low? Other services were out of budget for many or required a year up front payment - we wanted to create a service accessible to virtually all.
Fundz startup database now has over 100k deal records. There is also a video overview and guide on how easily you can leverage Fundz.
Why only funded companies?
Statistically, recently funded companies are much more likely to procure products or services from vendors soon after their funding.
In addition, connecting with these best in class companies ahead of your competitors is proven to increase your odds of not only winning the business, but winning it with some of the world's most promising companies - which could mean follow on sales opportunities for years.
What groups are your most common customers?
All kinds of professional use Fundz Pro, but some of the major segments that have signed up for Fundz Pro include:
1.
Marketing Agencies/PR Companies/Outsourcing Companies/Staffing companies:
Typically these companies are less than 100 employees and they are targeting quickly growing, recently funded companies. Fundz real-time updates of all companies that just received funding, the ability to search and export on demand by location & industry, plus a very reasonable $10/month price point, is ideal for their needs.
2.
SDRs/BDRs/Sales Teams at high-tech companies that target quickly growing startups:
In sales, it has been proven connecting with great opportunities ahead of your competition means you will win more of the deals. It's hardwired into our brain. What better group to go after then ones that just raised money when your competition hasn't even yet read about it yet. That's what Fundz delivers - real-time updates of new fundings as filed with the SEC- down to the specific zip codes for each team member.
3.
Incubators & VCs:
Any organization that is actively targeting startups ideally wants to work with the cream of the crop. That means ones that others have invested in. Associates at incubators & smaller VC firms have signed up for Fundz Pro because it provides all of the companies that have received funding as filed with the SEC, and lets them segment this data & create custom exports for much less than alternative data providers.
4.
Data Researchers:
Fundz' startup database is a wealth of information to help predict trends and is used by big data researchers as well as research divisions of large corporations.
Why are real-time updates on new fundings so important?
When private companies announce they have raised money from investors, a significant opportunity opens up for a limited window of time. While its widely known funding rounds are an important sales trigger event, Harvard & Berkeley research shows you need to be first person representing your particular type of product or service to greatly tilt the odds in your favor of winning the business.
Why not just leverage alternative, free resources?
While startup community websites and venture news publications are great resources and write about some of the new fundings that happen each day, the problem is everyone reads about the same small group of new fundings, usually at about the same time and they are not filtered to your target locations, industries or funding range of interest. This is also very inefficient - without any way to search, contact, export, save and filter by locations, industries and funding ranges. Most importantly, you don't have Fundz technology to surface domain names and emails of stealth mode startups within minutes of their SEC filing, (when verifiable) providing a distinct competitive advantage.

What's more, there are actually over 10,000 new private company fundings filed per year with the U.S. government and most people never hear about most of them, never mind contact them.
What about other premium services?
Before Fundz Pro, you had to utilize much more expensive software to search, export & organize all the latest companies that have raised money, according to your targeted locations and industries. Even then, you still didn't have Fundz technology to aggregate domain, email and contact info in real-time with new filings.
Real-time updates on all the latest companies that received funding as filed with the SEC, accessible from any device, so you can connect with great potential leads ahead of your competitors.
Chrome Extension: Get real-time push notifications of any new funding matching your filter, wherever you are on the web.
Customization of the new fundings you receive based on location, industry, funding amounts and more.
Exporting of funding deals to CSV.
Statistics on what industries and locations are receiving the most new funding deals over a selected time period.
Fundz Pro Monthly Customer Growth - as of April, 2019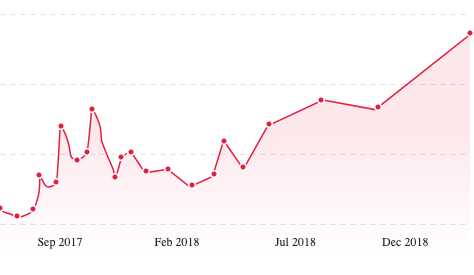 Get real-time alerts, search, export lists and get hard to find contact info from fundz database of all funded startups in the U.S.