Table of Contents
How to Find and Generate Lists of the Best Startup Companies
Most all top rated startups have one thing in common - at some point they received outside funding from groups such as angel investors, venture capital firms, corporations or other institutions.
So how do you learn about the up and coming startups that just received funding - in real time as they are announced - before your direct competitors learn about and connect with them? (Harvard & Berkeley research has shown the first salesperson encountered wins more deals)
The fastest, easiest way is to leverage software that tracks all the funding rounds that happen and shows you just the ones you are interested in - by geography, industry, etc. The problem is that this has historically been an expensive route - costing hundreds or thousands of dollars.
However, finally there is now a much better solution. Fundz Pro provides the best priced solution available anywhere for connecting first with, tracking and exporting lists of startup companies that have just received funding.
For only $10/month, Fundz Pro provides customers real-time updates of new startup fundings, customized to your industries, locations and funding ranges of interest. You can get real-time updates as the filings or news comes out, on the web app, mobile device and Chrome extension.
Also, you can download/perform unlimited exports to CSV, 500 records at a time. Fundz Pro also adds in contact emails and domain info when able to be verified - so you can both learn about these startups and connect with them faster than anywhere else.
Here's some unsolicited customer feedback on Fundz Pro:
"Thank you for building such an awesome product. Seriously, Fundz Pro is the fastest and most efficient tool to track recent fundings; it has helped me break into a lot of accounts." Alex E., Account Executive, Datadog
"I'm really enjoying Fundz Pro so far, and it's been exactly what I've been looking for in terms of finding startups with funding. Every other source is just incredibly expensive. I've already found a list of great companies to prospect using Fundz." Joshua Y., Independent Consultant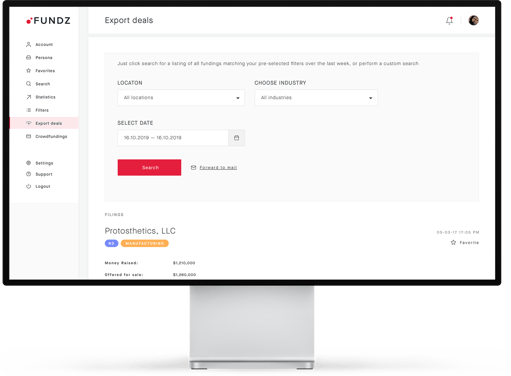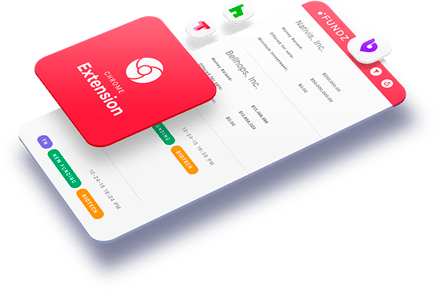 What are the 100 Best Startup Companies to Work for in 2020?
Here's what AngelList's Best Startup Companies To Watch Out For in 2020, Forbes America's Best Startup Employers, 2020 and LinkedIn's 50 Hottest Startups to Work for in 2020 had to say. Point to a company name to learn a little about them, or click on the home icon to go to their website.
| | | |
| --- | --- | --- |
| AngelList (not in ranking order) | Forbes (in ranking order) | LinkedIn (in ranking order) |
| | | |
| | | |
| | | |
| | | |
| | | |
| | | |
| | | |
| | | |
| | | |
| | | |
| | | |
| | | |
| | | |
| | | |
| | | |
| | | |
| | | |
| | | |
| | | |
| | | |
| | | |
| | | |
| | | |
| | | |
| | | |
| | | |
| | | |
| | | |
| | | |
| | | |
| | | |
| | | |
| | | |
| | | |
| | | |
| | | |
| | | |
| | | |
| | | |
| | | |
| | | |
| | | |
| | | |
| | | |
| | | |
| | | |
| | | |
| | | |
| | | |
| | | |
| | | |
Best Startup Companies with Open Jobs
AngelList, LinkedIn & Indeed are all great sources to leverage if you are looking to look. Here are hundreds of thousands of startup jobs currently listed on their respective websites:
List of Startups Actively Hiring During COVID-19
Jai Sajnani of New Enterprise Associates has created this very helpful list of hundreds of startups actively hiring in the midst of the pandemic.
How to Invest in Startups: Best Startup Companies to Invest In, 2020
The vast majority of money invested in startup companies comes from Angel Investors (Accredited Investors), Venture Capital Funds, Institutional Investors and Corporations. Only one third of one percent comes from non-accredited investors, via equity crowdfunding portals.
If you're looking for top companies to invest in outside of the public markets and are an accredited investor, you have a wide range of options. To be an accredited investor, a person must have an annual income exceeding $200,000, or $300,000 for joint income, for the last two years with expectation of earning the same or higher income in the current year.
If you don't meet the criteria of an accredited investor, you can still invest in startup companies through certain equity crowdfunding portals, but your options are more limited.
Some of the top Unaccredited Investor platforms to invest in include:
Some of the top Accredited investor platforms to invest in include:
You can also review Fundz' directories of hundreds of Angel Investor Groups and Venture Capital firms.
Startup Company News
Here are some leading sources for startup news:
Startup Company Accelerators
In the U.S., one third of top startups that receive a Series A Funding came from an accelerator. Here are portfolios of some of the leading accelerators.
Startup Companies in the U.S.: Numbers
While there are no exact numbers on the number of organizations that can be strictly considered "startup companies" at any one point in time, outside financing, beyond friends & family, is a milestone that most startups will look towards achieving.
If we only qualify a company as a startup upon reaching this milestone, between 10k - 20k new startup companies in the U.S. reach this criteria every year.
What is a Startup Company? When are Startup Companies no Longer Considered Startups?
A Startup

company is a young organization in the early stages of development. Usually started by one to three people, startups are created to either offer something new or to offer something in a fundamentally different way. How long startup companies remain known as startups varies widely from industry to industry.
Though the terms startup and small businesses are often used interchangeably, a startup company is quite different from a small business.
Generally speaking, a startup moves from being known as a startup to becoming known as an enterprise when it has:
A scalable, repeatable business model

A product that is ready to serve a large addressable market

The resources and team to succeed in serving a large addressable market
As you can imagine, the bigger the opportunity, the longer a company may still be called a startup, even if they are no longer that small tech startup they once were known as. For example, in the transportation industry, it may take years and billions in funding for a company to be able to ready to take market share away from major competitors.
Conversely, some companies with disruptive technology have scaled to Enterprise status in a fraction of the time and with far less capital.
Startup Companies vs. Small Businesses
Though sometimes they are similar in headcount, small businesses are quite different from Startups. Small businesses
are driven by profitability and stable long-term value. They aren't looking to disrupt the universe, but to operate a cash-flow positive business for the long-term, with minimal risk.
A small amount of startups start operations as a typical small business, then transition to ultimately become a startup company. However, this transition is not typical and usually requires significant changes in go-to-market strategy, financing and team.
There were about 30.7 million small businesses in the U.S. in 2019, according to the Small Business Administration. Of these, about 5.6 million are employer businesses, defined as having one or more paid employee. The other approximately 25 million are non-employer businesses, without any paid employees.
Employer businesses trends:
Over the last 15-20 years, there are only around 30k net new, employer businesses added per year. However, there are about 225,000 employer businesses closing their doors each year and a slightly higher number starting up each year.
In regards to outside funding, only about one half of one percent, or 28k of the 5.6 million employer small businesses. reported raising funding from venture capital firms.
Non-Employer businesses trends:
According to U.S. Census Bureau statistics, the number of non-employer businesses increased by almost 900k in the 2017. Well less than 1/4 of one percent of the 25 million non-employer small businesses leveraged venture capital for their startup capital. Unlike employer small businesses, the number of non-employer small businesses has grown steadily over time, from from approximately 15 million in 1997 to 25 million in 2017.
Best U.S. & International Startups to Watch In 2020
Several other organizations have created lists of startup companies to watch in 2020, including:
Startup Tech Companies
If you're looking for tech startup ideas or upcoming tech companies, this startup tech companies guide might help.
Recent Fundz' Articles on Startup Companies:
Cybersecurity Startups Get Hand Up from Kaspersky Innovators' Program September 24, 2020
Why is San Francisco Bay so Appealing to Startups? September 22, 2020
Why SOPs and Startups are the Perfect Match September 17, 2020
Startups and Hiring in 2020: How Are They Adjusting? September 16, 2020
Clean Energy Startups: Ecolectro Making Renewable Energy Inexpensive September 15, 2020
New Grants and Accelerators Target Female-Led Tech Startups September 10, 2020
Aviation Startups: An Upward Trajectory September 9, 2020
Startups Battling the Pandemic: Innovations in the Face of Adversity September 2, 2020
Revenue Acceleration Startups: Interview with Chili Piper's Jim Ensell September 1, 2020
Are Austin Startups Helping Texas' Long-Term Recovery? August 27th, 2020
Digital Mental Health Startups Aim to Stem the Tide August 26th, 2020
Interest in Agtech Startups Proves the Future is Blooming August 25th, 2020
External References:
https://cdn.advocacy.sba.gov/wp-content/uploads/2019/04/23142719/2019-Small-Business-Profiles-US.pdf
https://www.jpmorganchase.com/corporate/institute/small-business-economic.htm
https://fundwisdom.com/article/brian-thopsey/top-10-equity-crowdfunding-portals-2019
https://www.investopedia.com/terms/a/acchttps://www.fundz.net/blog/biotech-vc-funding-news-highlights-emerging-renaissancereditedinvestor.asp
https://www.census.gov/newsroom/press-releases/2019/nonemployer-businesses.html
https://www.bloomberg.com/graphics/startup-barometer/
https://www.fundera.com/resources/startup-funding-statistics
https://angel.co/job-collections/52-best-startup-companies-to-watch-out-for-in-2020
https://www.forbes.com/americas-best-startup-employers/#793551726527
https://www.linkedin.com/pulse/linkedin-top-startups-2019-50-hottest-us-companies-work-jessi-hempel/
Our Quickly Growing Customer Base
Fundz has customers around the world, from small startups to professionals at leading organizations, such as: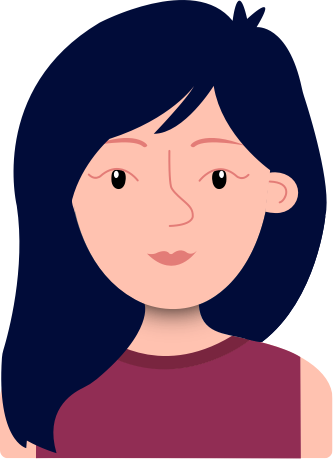 Fundz is terrific. It allows me to keep updated on new fundings with real time alerts right on my browser! It provides me with valuable information that I have used in my sales process and helped me close more deals!
Julie R.
Fundz is amazing because I receive alerts via my Chrome extension and not only that, I can save and filter territory-appropriate alerts so that I'm not wasting my time looking at funding outside of my region. This thing is awesome!!
Kristen K.
I'm really enjoying Fundz so far, and it's been exactly what I've been looking for in terms of finding startups with funding. Every other source is just incredibly expensive. I've already found a list of great companies to prospect using Fundz.
Josh Y.
You folks have a great service and provide it for a fantastic price!
Jen C.