Tech Startup Companies: The Ultimate Guide
s
Introduction: What are Tech Startups?
A tech startup is defined as a startup company whose concepts, products or services are focused on meeting a marketplace need through the use of innovative technology. Some of the biggest and best known companies on the planet today, including Google, Apple and Facebook, are examples of companies that were once tech startups. In the examples above, Google revolutionized search, Apple home computing and Facebook connecting and sharing with others online.
How Do You Find a Job at a Tech Startup?
There are many places to look for tech startup jobs, but three invaluable resources are Angel, Indeed & Glassdoor.
Angel has nearly 100k startup jobs listed. and lets you quickly apply to some of the best startups without having to worry about middlemen. Indeed delivers more hires than any job site in the world and aggregates millions of job listings. Glassdoor is a website where employees and former employees anonymously review companies and their management, so a must review site before accepting any offer or maybe even going on an interview.
Tech Startup Resource for Sales and Market Research
If you're looking to be among the first to hear about and connect with just funded tech startups ahead of your competitors, you'll want to check out Fundz. Starting at only $19/month, Fundz provides access to a startup database of over 100,000 recently funded companies, going back to 2016. A high percentage of these recently funded companies are tech startups. If you're in sales, Harvard & Berkeley research shows its crucial to connect first, ahead of your competitors, to win more of the deals.
Finding Tech Startups to Invest In
If you're wondering how to invest in startups, you'll be happy to learn gone are the days where you had to be wealthy to participate. WeFunder lets you invest as little as $100 in startups. SeedInvest , StartEngine, Republic, NextSeed & Microventures are also popular destinations to learn more about tech startups to invest in. Fundz also lists all equity crowdfundings as they are filed, including links to the issuer website and the crowdfunding portal.
Tech Startup News
TechCrunch, Tech.co, Entrepreneur, Mashable and The Verge are all worth reviewing if you are interested in keeping up with what's happening in the world of tech startups. Other popular sources include GeekWire, CNET & BBC Tech News as well as newcomers like TechinAsia, TechWire Asia, Tech.eu & TechStartups.
Getting Funding for Your Tech Startup
Funding Rounds for startups can generally be broken into two groups. Angel Investors, which are high-net worth investors that support most seed fundings, and venture capital funding, which is the source behind most Series A fundings and subsequent funding rounds. If you're looking for Angel investors, here is an extensive directory of Angel Investor Groups. Fundz also has a directory of venture capital firms.
Crowdfunding for tech startups is still in a nascent stage due to high relative expense and limitations on amount raised, though some small tech startups may want to or need to go this route. You can learn more about the regulation crowdfunding requirements from the SEC. In addition, This intrastate crowdfunding directory provides links to statewide legislation and regulation. Here is FINRA's list of participating crowdfunding portals.
Tech Startups - Inspirational Sites for New Ideas
In addition to what you'll pick up from some of the news sites listed above, some cool places to visit if you're looking for tech startup ideas include Product Hunt, the startup ideas forum on Reddit and here is a cool tech startup funding map, which shows which tech startups are currently getting the most venture capital funding.
Extraordinary Examples of Tech Startups
When most people of tech startups they think of companies like Facebook, Apple or Google. While its true many noteworthy tech startups had a gifted technical resource somewhere in the leadership ranks, that's not always the case. An article on Successful Tech Startups Founded by Non-Technical People is worth reading. In addition, not all tech startups started with big money behind them. Tech Crunch has an article on 35 Big Companies That Started with Little or No Money, many being tech oriented. If you're looking for example of some of the most famous tech startups of all-time, the list of unicorn companies (privately held companies valued at $1 billion or more) and former unicorn companies from Wikipedia includes many of the top tech startups of today and the last decade.
Incubators & Accelerators for Tech Startups
Incubators & Accelerators provide programs such as working space, small investments and eligibility for major discounts on great products and services often needed by tech startups, such as HubSpot for Startups.
Our Quickly Growing Customer Base
Great product! I got a few sizeable contracts through Fundz, so made a video to recommend your service for my followers.
Caleb Lai, Alphaio
Just wanted to let you know I love the product and leverage Fundz along with the chrome extension every day - love it!
Caroline White - Sales Process & Productivity, Cloudflare
Fundz has been a great tool that I recommend to others.
Tony Mai - Corporate Account Executive, Snowflake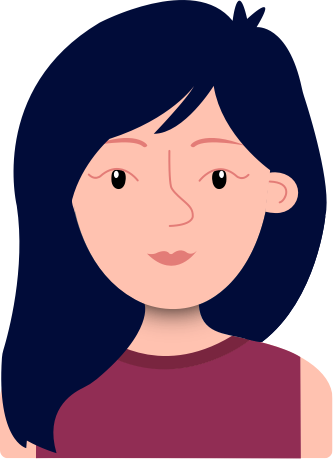 Fundz is terrific. It provides me with valuable information that I have used in my sales process and helped me close more deals!
Julie Rosenberg - Channel Account Manager, HubSpot
Great platform!
Jacob Klister - Account Executive, Oracle NetSuite
"I wanted to thank you and let you know some of my best deals have came from accounts I have found on Fundz! I consistently get new funding updates faster than any other place I've tried."
Bryce Rubin, LinkedIn