The Best Startup Databases by Category
If you are looking to find a startup database, there are several great options to choose from. This guide will help you find the right startup database for your particular needs, whether its identifying just funded startups to market to, finding a job, or tracking other types of sales trigger events.
See why thousands of people & millions in b2b sales have started with Fundz
SIGN UP NOW FOR JUST $10/MONTH WATCH VIDEO
Introduction: What is a Startup Database?
The Best Startup Database for B2B Lead Generation and Sales Prospecting
The Best Startup Database for Job Seekers
The Best Startup Database for Company and Industry Research
The Best Startup Database for Competitive Insights
The Best Startup Database For Market Trend Analysis
The Best Startup Database For Tracking Private Equity, M&A and Venture Capital
Introduction: What is a Startup Database?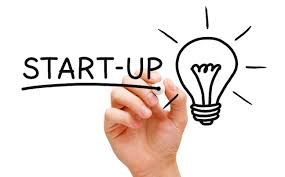 According to Wikipedia, A startup company is an entrepreneurial venture which is typically a newly emerged, fast-growing business that aims to meet a marketplace need by developing a viable business model around an innovative product, service, process or a platform.
Various types of startup databases exist and in the end, it really boils down to what you need the startup database for.
For example, some startup databases are the best for job seekers, while other are best for investment professionals. Then you have others that are great for B2B lead generation and of course some that are combinations of these.
The Best Startup Database For B2B Lead Generation & Sales Prospecting: Fundz
Fundz is a clean, easy to use startup database of over 20,000 recently funded companies. The software captures every new funding in the U.S. as they happen, lets you create custom filters by location and industries, export to CSV, receive real-time browser notifications on new fundings matching your filters and you can view your real-time feed from Fundz on any device.
Cost: Fundz is $10/month/user. You can cancel anytime as there is no annual commitment.
Conclusion: Timing, ease of use & accessibility matters in b2b sales. At only $10/month, Fundz is the best startup database for sales prospecting & lead gen.
The Best Startup Database For Job Seekers: AngelList
If you're looking for a job and haven't leveraged Angel, you're missing out. Angel has nearly 100k startup jobs listed. Better yet, it lets you quickly apply to some of the best startups without middlemen. Angel also has a list of startup companies in USA and the world of over 800,000.
Cost: Free for Job Seekers
Conclusion: If you or a friend are looking for a job or you are you otherwise looking to network with some of the world's best startups, AngelList is the best startup database and its free to find a job.
The Best Startup Database For Company & Industry Research: Crunchbase
Crunchbase has a huge database of companies and a great timeline feature. From startups to the Fortune 1000, Crunchbase is the best choice for company research and staying up to date with trends.
Cost: Crunchbase is free for limited searching; Crunchbase Pro is billed annually at $348/user year.
Conclusion: For learning about millions of companies and following general industry news & trends, Crunchbase is the best startup database.
The Best Startup Database For Competitive Insights: Owler
Owler is a community-based competitive insights platform which does a great job of giving you a quick overview of a company but most importantly, telling you about its competitors. It also provides timely alerts on companies you want to keep track of. If want to quickly find out about a company's competitors, and get real-time alerts on company developments, Owler is a great site to leverage.
Cost: Owler is free
Conclusion: Free to use and a timely resource on companies and their competitors, Owler is the best startup database for quick competitive insights
The Best Startup Database For In-Depth Market Trend Analysis: CB Insights
The CB Insights tech market intelligence platform analyzes millions of data points on venture capital, startups, patents, partnerships and news mentions. Leveraging machine learning, its certainly the most sophisticated startup and private company database you will find for advanced analysis.
Cost: Around $5k-$12k/mo, billed annually.
Conclusion: CB Insights is the best startup database for sophisticated institutional clients focused on deep market and competitor analysis.
The Best Startup Database For In-Depth Venture and M&A Company Research : Pitchbook
Founded about 10 years ago as a database that covered the venture capital and private equity market, Pitchbook is now 100% owned by Morningstar, bringing in a lot of public market data and information. A close competitor to CB insights in analyzing the VC and M&A market, Pitchbook has a wider universe of coverage, whereas CB insights has more depth in the way of AI and machine learning for trend prediction.
Cost: Approximately $1500/mo., billed annually.
Conclusion: Pitchbook is the best database for investment professionals looking for broad coverage of the private and public sector markets.
See why thousands of customers & millions in b2b sales have started with Fundz
SIGN UP NOW FOR JUST $10/MONTH WATCH VIDEO