The Best Startup Database by Category
Introduction: What is a Startup Database?
According to Wikipedia, startup companies are entrepreneurial ventures which are typically newly emerged, fast-growing businesses that aim to meet a marketplace need by developing viable business models around innovative products, services, processes or platforms. Various types of startup databases exist and in the end, it really boils down to what you need the startup database for. For example, some startup databases are the best for job seekers, while other are best for investment professionals. Then you have others that are great for B2B sales prospecting and of course some that are combinations of these.
The Best Startup Database for B2B Lead Generation and Sales Prospecting: Fundz
Winning a deal with the right startup at the right time can mean a lot more than just another customer. It can mean income for your business for years as that company scales.
Fundz, which you can access by signing up for a Fundz Pro account has developed a very cost effective, efficient, real-time updated database of thousands of funded startups, integrated with director/executive level contacts and other information.
Having both the real-time updated database of just funded companies with the executive/director level contact information is the key, as fascinating Harvard research has shown you need to connect with companies ahead of your competitors to win much more of the deals.
Fundz lets you do all of this and with some of the most promising future companies, right after they've raised funding.
The Best Startup Database for Job Seekers: Angel
If you're looking for a job and haven't leveraged Angel, you're missing out. Angel often has nearly 100k startup jobs listed. Better yet, it lets you quickly apply to some of the best startups without middlemen.
Cost: Free for Job Seekers
Conclusion: If you or a friend are looking for a job or you are you otherwise looking to network with some of the world's best startups, AngelList is the best startup database and its free to find a job.
The Best Startup Database for Company and Industry Research: Crunchbase
Crunchbase provides a comprehensive overview of companies, people and investors. They also let you create lists of any of these elements for tracking updates. You can also filter the database in many ways, but to do any in-depth searching you'll be required to upgrade to Crunchbase Pro.
Cost: Crunchbase is free for limited searching; Crunchbase Pro is billed annual upfront at $348/user year.
Conclusion: If you're looking for a comprehensive overview and tracking of specific companies, people and investors, Crunchbase is the best database, although the focus has shifted over time from purely a startups focus to now having a broader market approach, defining itself today as a platform for finding business information about private and public companies.
The Best Startup Database for Competitive Insights: Owler
Owler is a community-based competitive insights platform which does a great job of giving you a quick overview of a company but most importantly, telling you about its competitors. It also provides timely alerts on companies you want to keep track of. If want to quickly find out about a company's competitors, and get real-time alerts on company developments, Owler is a great site to leverage.
Cost: Owler is free
Conclusion: Free to use and a timely resource on companies and their competitors, Owler is the best startup database for quick competitive insights.
The Best Startup Database For Market Trend Analysis CB Insights
The CB Insights tech market intelligence platform analyzes millions of data points on venture capital, startups, patents, partnerships and news mentions. Leveraging machine learning, its certainly the most sophisticated startup and private company database you will find for advanced analysis.
Cost: Around $5k-$12k/mo., billed annually.
Conclusion: CB Insights is the best startup database for sophisticated institutional clients focused on deep market and competitor analysis.
The Best Startup Database For Tracking Private Equity, M&A and Venture Capital: Pitchbook
Founded about 10 years ago as a database that covered the venture capital and private equity market, Pitchbook is now 100% owned by Morningstar, bringing in a lot of public market data and information. A close competitor to CB insights in analyzing the VC private placement and M&A market, Pitchbook has a wider universe of coverage, whereas CB insights has more depth in the way of AI and machine learning for trend prediction.
Cost: Approximately $1500/mo., billed annually.
Conclusion: Pitchbook is the best database for investment professionals looking for broad coverage of the private and public sector markets.
Other Great Startup Databases
Our Quickly Growing Customer Base
Great product! I got a few sizeable contracts through Fundz, so made a video to recommend your service for my followers.
Caleb Lai, Alphaio
Just wanted to let you know I love the product and leverage Fundz along with the chrome extension every day - love it!
Caroline White - Sales Process & Productivity, Cloudflare
Fundz has been a great tool that I recommend to others.
Tony Mai - Corporate Account Executive, Snowflake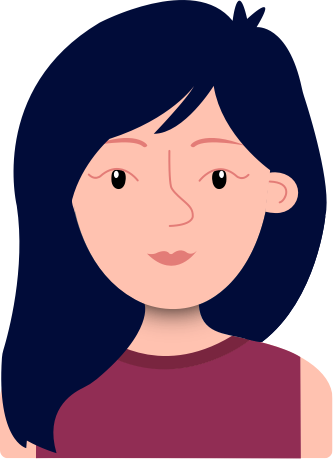 Fundz is terrific. It provides me with valuable information that I have used in my sales process and helped me close more deals!
Julie Rosenberg - Channel Account Manager, HubSpot
Great platform!
Jacob Klister - Account Executive, Oracle NetSuite
"I wanted to thank you and let you know some of my best deals have came from accounts I have found on Fundz! I consistently get new funding updates faster than any other place I've tried."
Bryce Rubin, LinkedIn