A Revolutionary Platform for Dealmakers
In an era of rapidly evolving businesses, we found that dealmakers were often left struggling to stay abreast with essential business trigger events like new rounds of fundings, acquisitions, and executive hirings. All existing platforms were not designed with an event-first focus, making prospecting key trigger events at scale both inefficient & ineffective, with many missed opportunities.
That's why we created Fundz - a unique, event-first platform that empowers professionals to discover, connect, and close deals more effectively and efficiently.
Proudly ranked as a top B2B prospecting solution, we have had the privilege to serve thousands of customers, from small businesses to professionals at industry giants like Google, LinkedIn, Oracle, Snowflake, and Zoom. Fundz is also a trusted data provider for leading platforms serving thousands of the world's largest institutional clients.
Why Choose Fundz?
Event-First Design: Be the first to know about just-announced company fundings, acquisitions, and executive hirings, with our real-time Chrome extension alerts. ["First is Best", Harvard research]
Proprietary Data Sourcing: Most databases & sales enablement platforms license their data from other providers. Fundz sources and processes our own data directly from company issued government filings, company news and other sources. We have developed our own algorithms, backed by both automated and manual quality assurance reviews. Combined with an event first design and architecture, this means our customers receive trusted funding, acquisition and executive hire data faster than other platforms.
Discover the Undiscovered: With machine learning & our proprietary algorithms, stay ahead by learning about funded companies not yet in any other database. [Reviews]
Connect with Executives: Gain unlimited access to verified executive contacts at newly funded companies or those seeking new executive hires, without any additional cost.
Ease of Use/Productivity: With our intuitive user interface designed for novices and Pros alike, you can identify & engage with potential deals at just the right time - the beginning of the buying cycle.
Unbeatable Pricing: Get the best bang for your buck with access to thousands of new, verified executive contacts each month at a fraction of the cost compared to other platforms. [Pricing]
We're proud of the work we do, but don't just take our word for it. Hear from our satisfied clients.
Join us as we continue to revolutionize the world of b2b prospecting for dealmakers.
Great product! I got a few sizeable contracts through Fundz, so made a video to recommend your service for my followers.
Caleb Lai, Alphaio
Just wanted to let you know I love the product and leverage Fundz along with the chrome extension every day - love it!
Caroline White - Sales Process & Productivity, Cloudflare
Fundz has been a great tool that I recommend to others.
Tony Mai - Corporate Account Executive, Snowflake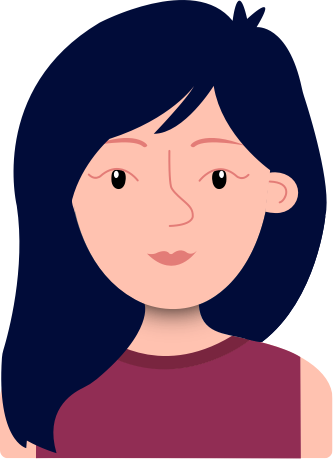 Fundz is terrific. It provides me with valuable information that I have used in my sales process and helped me close more deals!
Julie Rosenberg - Channel Account Manager, HubSpot
Great platform!
Jacob Klister - Account Executive, Oracle NetSuite
"I wanted to thank you and let you know some of my best deals have came from accounts I have found on Fundz! I consistently get new funding updates faster than any other place I've tried."
Bryce Rubin, LinkedIn
Fundz is the fastest, easiest way to discover and close more customers from major business trigger events, such as new fundings, executive hiring & acquisitions.