Welcome to Fundz
Fundz is a real-time database for dealmakers, built from the ground up to help people discover, connect and close more customers after key business trigger events, such as new rounds of fundings, acquisitions, & new executive hirings.
We're honored to be the #1 ranked solution for customers to discover and secure great new customers after trigger events. Our customers range from small businesses to professionals at the worlds leading companies, such as Google, LinkedIn, Oracle, Snowflake, & Zoom. Fundz trusted data is licensed by industry leading platforms serving thousands of the world's largest institutional clients and we are a data provider for the Dun & Bradstreet Data Exchange.
Through individual & team Fundz subscriptions, as well as data licensing agreements, our customers (reviews) get access to real-time updates of companies around the world that have announced new funding new, new executives, an acquisition or are seeking funding via crowdfunding. Fundz Pro customers can also connect to HubSpot CRM, export information to CSV (sample), add team members to their account and see real-time trends of locations and industries trending for new funding.
How are we different? Fundz is different from other platforms in five key ways.
1. Fastest Updates:
Fundz provides real-time updates on just announced company fundings, acquisitions and executive hirings faster than any other platform/database. Why is this so important? Connecting with companies right after key business trigger events is one of the top methods used by the world's best dealmakers to discover and win more deals. Here's Harvard research on why connecting ahead of your competitors is so important to winning more deals.
2. Undiscovered Companies:
Powered by machine learning & our own proprietary algorithms, Fundz lets you know of funded companies not yet in any other database. (reviews)
3. Unlimited, Verified Executive Contacts:
Fundz provides unlimited, verified executive contacts with new fundings and executive hiring updates, so you can connect faster and without having to pay significant additional costs.
4. Ease of Use/Productivity:
Before Fundz, existing products were designed for researching known companies and contacts. Fundz is the first "event-first" designed solution, so you can prospect into more of the right companies at the right time. This ultimately leads to more closed deals for you.
You also don't have to be Pro to figure out how to use our product. Fundz intuitive user interface was built from the ground for novices and Pros alike. This allows you to effectively identify & engage with more potential deals at just the right time - the beginning of the buying cycle.
5. Industry Best Pricing:
Fundz has far and away the most competitive pricing available. For example, our customers get access to thousands of new, verified executive contacts each month. Moreover, these are executives at companies that just raised funding, or executives that were just hired by a company, so the timing couldn't be better to reach out. Getting access to this powerful combination of information from any other platform would cost many times the cost of a Fundz subscription and take a lot of time to cobble together. With Fundz, it's all in one place for the best pricing anywhere.
Great product! I got a few sizeable contracts through Fundz, so made a video to recommend your service for my followers.
Caleb Lai, Alphaio
Just wanted to let you know I love the product and leverage Fundz along with the chrome extension every day - love it!
Caroline White - Sales Process & Productivity, Cloudflare
Fundz has been a great tool that I recommend to others.
Tony Mai - Corporate Account Executive, Snowflake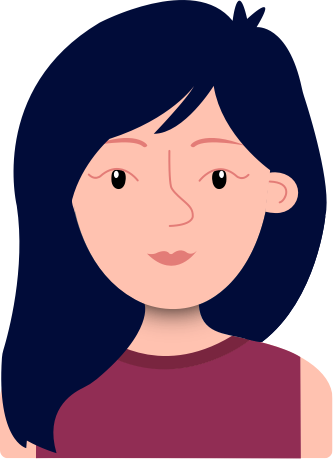 Fundz is terrific. It provides me with valuable information that I have used in my sales process and helped me close more deals!
Julie Rosenberg - Channel Account Manager, HubSpot
Great platform!
Jacob Klister - Account Executive, Oracle NetSuite
"I wanted to thank you and let you know some of my best deals have came from accounts I have found on Fundz! I consistently get new funding updates faster than any other place I've tried."
Bryce Rubin, LinkedIn
Fundz is the fastest, easiest way to discover and close more customers from major business trigger events, such as new fundings, executive hiring & acquisitions.