Almost after all periods of significant challenge for society, soon follows a period of great innovation and progress. Recent funding data shows that the biotech renaissance may be beginning, even as the current COVID-19 crisis causes temporary setbacks for some in the industry.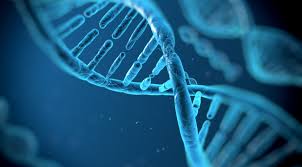 Consider these developments from just last week in VC funding news:
Looking at the U.S. specifically, two states dominate all others in biotech funding and those are Massachusetts and California. Indeed, looking at VC funding by industry and state, these two states have seen more biotech funding than all the other states combined.
Massachusetts has 430 biotech employers and there are 74,000 life sciences jobs. The leading cities in the state for biotech jobs are Cambridge, Boston and Waltham. Not including the most recent fundings, over $808 million has already been put to biotech funding in the Commonwealth in 2020. Last week, iTeos completed $125 million in funding as the second part of its Series B round.
Before COVID-19, the state was already scrambling to fill open biotech jobs and an additional 12,000 jobs were projected to be created in the Bay State by 2024.
California is close behind in total biotech funding, with over $740 million invested in the industry so far this year and slightly higher total employment totals. Last week, Aspen Neuroscience announced a $70 million Series A funding round.
However, the population of California is around 40 million compared to Massachusetts 7 million. Thus, the ratios of biotech investment per capita and related jobs per capita remain quite different. LinkedIn currently lists over 5,000 biotech job openings in the Golden State and 3,255 in Massachusetts. There are over 19,000 biotech job openings in the U.S. as a whole.
Looking at how the industry is battling Covid-19, treatments against the virus are under development at Regeneron Pharmaceuticals, Gilead Sciences and Inovio Pharmaceuticals.
The top 10 biotech companies by revenue include:
Novo Nordisk A/S (NVO)
Regeneron Pharmaceuticals Inc. (REGN)
Alexion Pharmaceuticals Inc. (ALXN)
Vertex Pharmaceuticals Inc. (VRTX)
Jazz Pharmaceuticals PLC (JAZZ)
Incyte Corp. (INCY)
Biomarin Pharmaceutical Inc. (BMRN)
United Therapeutics Corp. (UTHR)
Alkermes PLC (ALKS)
Ionis Pharmaceuticals (IONS)
From Fundz' startup database, we can see there have been over 140 new biotechnology fundings in the U.S. already this year.
However, long-term promise certainly doesn't mean there are not currently a lot of short-term challenges. Recruitment for clinical trials can be a challenge in especially hard hit areas, while stay at home orders leaves a lot of testing and analysis on hold.
Before the current crisis, the global biotech sector was already projected to exceed $775 billion in 2024. With global awareness now at an all-time high on the need for a total overhaul of healthcare preparedness, disease treatment and prevention, it's not hard to see more top venture capital firms increase their investments and how these numbers might be moving significantly higher in the near future.
Stay up to date on recent biotech fundings with Fundz Pro