If you're in the process of raising money for your startup in the U.S. or just contemplating the idea of it, its probably a good idea to have knowledge of some of the regulation requirements, if and when you do raise funding from outside investors. So let's dive in.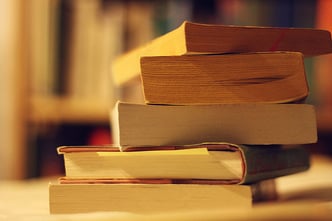 Raising Money & Regulation D
When a startup raises money from outside investors, whether its from angel investors or from venture capitalists in a Series C funding, these types of offerings are what finance and legal professionals call a private placement.
Like all other companies, they must comply with Federal and State securities laws. For Federal law, Regulation D of the Securities Act of 1933 is a federal law that requires companies to register any offering with the Securities Exchange Commission (SEC). The consequences of not filing the Form D are potential problems with the SEC and exposure, in the case of civil litigation.
Since registration for an offering of securities is cost prohibitive for most startups and intended for public offerings or a large raise of capital, most all small and medium business capital raises are under an exemption of Regulation D. This exemption permits them to legally raise capital without having to go through the costly process of making a federal registration. However, this exemption also requires them to file what's known as a "Form D" within 15 days after they sell their company's securities or when first commencing general solicitation.
Hundreds of billions of dollars of venture capital and angel investor fundings are filed through SEC Form D each year. (The Fundz app tracks all Form D filings filed with the SEC in real-time and filters out most all investment funds raising money, so you can focus on the startups getting new funding.)
Regulation Crowdfunding & SEC Form C
SInce about a year ago, startups have had another exemption option, in addition to the SEC Form D exemptions. That is an exemption under Regulation Crowdfunding.
Specifically, in 2015, the SEC adopted Regulation Crowdfunding (RC), to implement the requirements of Title III of the Jumpstart Our Business Startups (JOBS) Act of 2012. This added Securities Act Section 4(a)(6), which provided an exemption from registration for certain crowdfunding transactions. Companies were able to finally use Regulation Crowdfunding starting May 16, 2016.
While there was a lot of excitement about the opportunity of RC, the money raised through Regulation Crowdfunding has been quite minimal to date, due to relatively complex process requirements for tiny businesses, small amounts individuals could invest and limitations of total amounts raised to around $1 million USD.
As a result, through May 2017, total contributions under Regulation Crowdfunding into startups and small businesses are just over $40 million. To put the amount raised through Regulation Crowdfunding into context, startup tech funding via regulation D exemption over the last two years was over $50 billion.
However, there is a motion in Congress to up the amount startups can raise to $10 million, which if successful, could accelerate growth in fundings through this avenue. Its also very early in the game and a lot could change, especially with process & regulation reform.
If you are interested in tracking the flow into startups via Regulation Crowdfunding, you can also track all SEC Form C filings, which startups are required to file when using Regulation Crowdfunding, with the Fundz under the "Crowdfundings" menu.