The global health pandemic that has been unfolding since early 2020 has changed the medical landscape. Healthcare is in more demand than ever before. What's more, many people find themselves self-medicating for safety purposes. How have healthcare startups helped to improve healthcare technology and response during this time?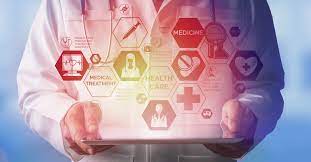 Crunch Time for Healthcare Startups
The pandemic's very nature has meant that, wherever possible, people have needed to stay apart. This, as is evident, has made some healthcare and medical services challenging to maintain.
However, statistics show that there have been significant strides in innovative areas of medicine during 2020. The biggest of these is telemedicine. With funding reaching more than $4.2 million last year, telecare and telemedicine have helped people find support at home. Innovations in these fields may include video consultations or self-diagnosis apps.
Beyond these spheres, growth in data analytics has skyrocketed. More than $1.8 million was invested in US healthcare analysis in 2020. That, crucially, has helped researchers learn more about strange new viruses. Startups providing new solutions have also helped healthcare settings with PPE (protection wear) and treatment facilities.
What Are Healthcare Ventures Focusing On?
Of course, the healthcare and medicine spheres are vast and complex. It's therefore interesting to see which trends ventures and smaller companies are drifting towards.
Top trends for 2020 - and 2021 thus far - revolve around artificial intelligence and mobile health support. Technology is emerging to help people diagnose and analyze their health conditions from afar. This, too, falls in with the telemedicine niche.
However, the inner workings of healthcare, globally, are changing thanks to venture innovation, too. For example, cloud computing and big data management are becoming more efficient. Some companies have pivoted top producing cleaner, more efficient databasing for healthcare providers. In a year where treatment demand spiked at unprecedented levels, every slight improvement helps.
3D printing, too, continues to grow as an emerging niche in healthcare support. 3D printed devices and aids can help people to recover from debilitating illnesses. 3D printing solutions, excitingly, are still evolving. This means we may expect wider technological evolution in this regard for many years to come.
Artificial intelligence, however, continues to be the biggest driver in the field. AI and machine learning can help healthcare providers learn more about patient demands. What's more, in line with big data analysis, it is helping to break down ever-growing data silos.
Will Trends Continue?
As of the time of writing, the pandemic is still in full flow. While vaccinations continue to support people in getting back to a sense of normality, COVID-19 is still claiming lives. Healthcare settings and providers are therefore working closely with innovators to continue evolving ad hoc. In many cases, the pandemic has been a tragic wake-up call - as healthcare providers exit with greater capabilities.
Healthcare innovations and related startups are likely to remain popular for many years to come. Real-time data, such as that available through Fundz, can help to offer more insight into this fascinating sphere.
SOURCES
https://www.startus-insights.com/innovators-guide/top-10-healthcare-industry-trends-innovations-in-2021/
https://www.beckershospitalreview.com/digital-transformation/10-big-advancements-in-healthcare-tech-during-the-pandemic.html
https://healthtransformer.co/meet-24-startups-innovating-in-the-pandemic-response-moonshot-120c4d08367f
https://www.cnbc.com/2020/07/21/medical-tech-healthcare-start-up-solutions-to-covid-19-coronavirus.html
https://www.statista.com/statistics/736163/top-funded-health-it-technologies-worldwide/
Topic: Startup Companies