Imagine a day when someone in a remote village can be operated on by specialized robots being controlled by a world-class surgeon on the other side of the world. Or where patients can get accurate and fast diagnoses of all possible underlying health conditions without multiple invasive procedures to collect various bio samples.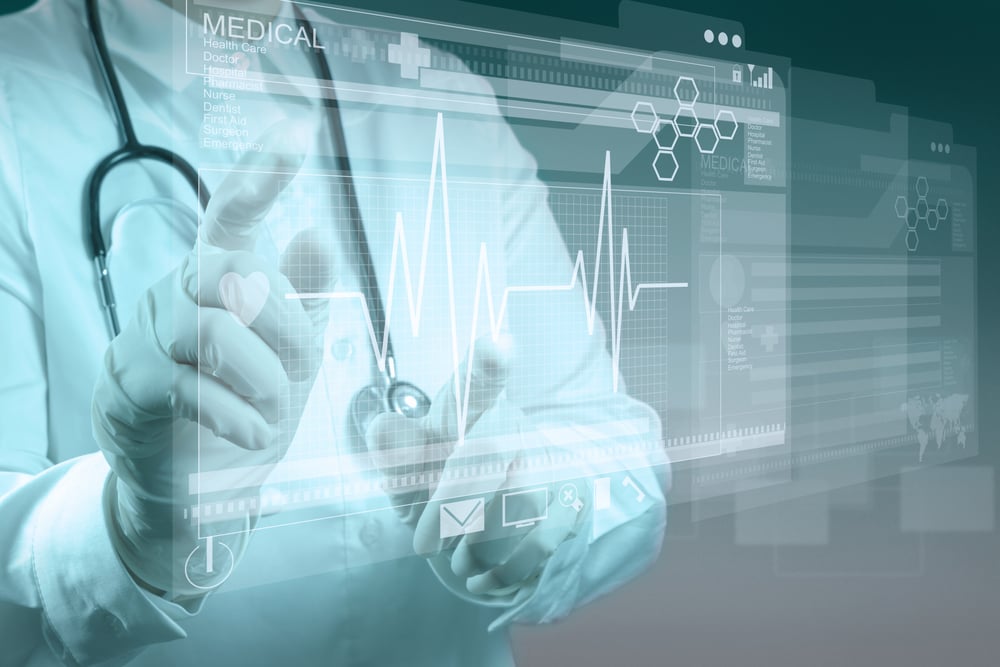 This is the future that a new wave of MedTech startups is striving to bring about by aiming to completely revolutionize existing healthcare technologies and procedures. In this article, we'll explore the state of the MedTech startup scene as well as some of the most promising startups in this increasingly important field.
What is MedTech all About?
Short for Medical Technology, MedTech is a broad field at the intersection between medical science and technology. It consists of many different subfields and branches of technology, including medical devices, information technology (IT), biotech, and healthcare services.
As healthcare is becoming increasingly digitized, MedTech is a thriving and dynamic discipline. Healthcare providers, third-party service providers, and tech companies are striving to leverage technology to improve healthcare systems related to patient diagnosis, treatment, care, and the overall improvement of individual health.
For example, advancements in photonic technology allow for faster, more accurate, and less invasive forms of finding and identifying internal issues. AI and Machine learning technologies are also being increasingly utilized to help doctors diagnose diseases or underlying health problems by analyzing symptoms, patient biodata, and other statistical factors faster and more accurately.
The MedTech industry is valued at a market size of around $495.46 billion in 2022, up from $488.98 billion in 2021. While this is only about 1% of growth, it's projected to reach $718.92 billion by 2029 at a CAGR of 5.5% as markets normalize post-COVID.
The largest fields within the MedTech industry involve medical devices, in-vitro diagnostics (IVD), cardiology, diagnostic imaging, and orthopedics. IVD, tests performed on samples taken from the human body generated $53 billion in 2019 and are expected to generate roughly $80 billion by 2024.
Some of the leading technologies being focused on in the MedTech industry right now include:
● High-tech imaging, such as enhanced MRIs (magnetic resonance imaging), X-rays, and 3-D scanning.
● Laser surgery for both minor and major operations, particularly involving eyes, nerves, and skin conditions
● 3D Printing of medical devices, prosthetics, and other assistive devices to make them more affordable, comfortable, effective, and accessible.
● Wearable tech for monitoring overall health or serious chronic conditions.
● Virtual and Augmented reality is being considered to help doctors perform remote treatments, consultations, or even operations, as well as to enhance training.
● Robotics and AI have near limitless potential, from digital nurses to technologies that help healthcare professionals make decisions regarding diagnosis, treatment, etc.
One of the significant factors driving investment in the MedTech industry is the growing prevalence of chronic diseases. The number of adults suffering from major chronic diseases has increased by 25% over a period of 10 years. That has dramatically increased the demand for methods and technologies that facilitate early diagnosis and more effective lifetime treatments.
With so much attention and money flowing into the MedTech scene, many startups are emerging to take advantage of the promising landscape in the hopes of revolutionizing the industry. In the US alone, MedTech startups received $20 billion in funding in 2021. Globally, VC funding reached $34 billion, an increase of 29% CAGR from 2017, with an average deal size of $25 million.
In line with the overall industry statistics, IVD, healthcare IT, and medical devices received the largest shares of funding with $48 million, $36 million, and $60 million, respectively.
Medtech Startups
It's clear that the MedTech industry is experiencing a surge of interest. Europe alone is home to over 27,000 MedTech companies, of which 95% are small-to-medium businesses (SMBs). The vast majority employ less than 50 people. That means that there are many, many exciting and promising MedTech startups that are worth your intention.
Some interesting mentions are:
● DNA Script: Develops systems that allow for custom DNA printing to assist in DNA research using actual Enzymatic DNA Synthesis (EDS).
● Biofourmis: Advanced software that utilizes machine learning, integrated biometric data, and FDA-cleared analytics to provide personalized, predictive care.
● CMR Surgical: Delivers medical devices that assist in minimal access surgeries using minimally invasive techniques.
Even among these highly innovative and promising startups, RedBrick AI stands out. RedBrick AI describes itself as a Collaborative & Rapid Medical Data Annotation platform to help Healthcare AI teams build high-quality training datasets.
The purpose-built platform focuses on helping medical imaging teams in annotating visualized medical data like CT, MRI, Ultrasound, etc. Basically, the system can either use intelligence to automatically detect biological features, like organs, arteries, vertebrae, etc., and annotate them for imaging teams. Or, imaging teams can use a visual UI to manually annotate any visually interesting phenomena.
The system also allows for building custom AI and machine-learning models to continuously improve detection and annotation capabilities based on real-world applications. And some imaging results can even be rendered as 3D composites.
Their technology is already being used by several leading healthcare providers, including Deeptek, Orbem, Origin Health, qure.ai, and more.
The startup is backed by two of the most prolific names in VC funding, Combinator Y and Sequoia Capital. By 23 November 2002, RedBrick AI managed to raise $4.6 million in seed funding in a round led by these two VC firms.
Care for the Undeserved
The growth in MedTech is not just about making medical care more convenient. Still, it responds to a real and poignant need for more advanced and scalable options for treatment, diagnoses, and providing care for underserved populations. Startups like Redbrick AI ensure that that day will arrive sooner rather than later.
Topic: Startup Companies