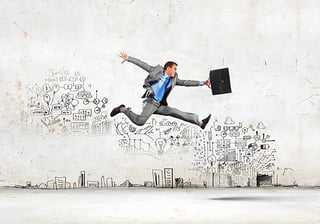 My first corportate sales job was 23 years ago, before the internet became a part of our daily lives. Back then, you would spend countless hours cold calling out of directories, going to tradeshows and then would have to figure out how to manage all of your contacts and target accounts.
Around that time, Siebel Systems introduced one of the first CRM products. Over the next decade, many companies followed suit. Today CRMs and sales intelligence tools have become much more intuitive and adaptable, which is great news for anyone involved in sales prospecting.
However, over all these years, one constant that hasn't changed is the focus on two primary objectives -- building lists of qualified contacts and lists of qualified companies to market and sell to.
While this is without question a necessary process in almost every businesses quest to generate more b2b sales leads, perhaps now it is time to also put more of a focus on identification and organization of another increasingly important element - sales trigger events.
Defined as any occurence that creates an opening for a marketing or sales opportunity, leveraging sales trigger events is often a tricky process for sales reps.
For example, instead of leveraging a startup database listing recently funded startups, filtered to their target locations and industries, most reps still wade through unfiltered web pages and newsletters, with most of the companies profiled not being in their targeted territory or industry.
Then of course, reps also need to try to keep track of company news, mergers, earnings announcements and more through various other sources.
Having to leverage multiple disconnected tools and resources like this means an inefficent sales prospecting process and what's worse, often leads to learning about new potential sales opportunities after competitors, which Harvard & Berkeley research has shown to put them at a disadvantage.
Moreover, with almost all of the focus on the companies and contacts we know about, there is a sea of lost of opportunity from the ones we don't know about. To make things worse, research shows the number of those missed opportunities is growing faster than it ever has.
In fact, over six million businesses are started in the United States each year, while 8 out of 10 of those will fail, meaning company lists are quickly becoming outdated.
In terms of tracking contacts, people change jobs more than ever before. In marketing, for example, the 2016 CMO turnover rate hit the highest level since 2012.
In terms of industries, hi-tech has among the worst retention rates, while sadly this represents the industry most people want to sell into. Even among all industries, the overall turnover rate in the U.S. has increased steadily since post-recession lows.
In summary, while tracking known contacts and companies will certainly always be an integral part of the equation, I believe we now need to also focus on identifying and tracking the sales trigger events themselves, as efficently and effectively as possible.
Recent research has shown sales reps are already well aware of the current trigger event challenge. According to The 2016 Selling Challenges study from Richardson, for the second year in a row, the #1 issue facing sales reps is identifying triggers/sales signals indicating issues they can resolve. This is ahead of both identifying target accounts and qualifying prospects.
Beyond the reasons cited above in contact and company changes, ongoing changes in B2B-buyer patterns continue to have an effect on prospecting, as many buyers identify potential selling partners through online search engines, referrals, and social research.
While leveraging intuitive software that lets you identify and filter all recently funded companies is a great start, there is more to come to make identifying and tracking important sales trigger events easier than ever before.