New data from Fundz' startup company database shows biotech startups in the U.S have seen a sharp increase in funding over the last 60 days compared to the same period a year ago.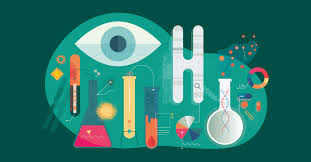 The total amount funded was a year over year increase of 75%; the total number of biotech startups receiving funding also grew an impressive 26%.
To dive into the numbers, from March 18th - May 18th, 2019, there were 81 new fundings filed from biotech startups companies, for a total of approximately $796 million in funding.
For March 18th - May 18th, 2020, there were 102 new filings from biotech companies, for a total of approximately $1.394 billion in funding.
One of the largest fundings was Glaxo Smithkline's post-IPO investment of $250 million in Vir Biotechnology, just three weeks after research was published by Vir showing promising results in Sars-CoV-2 antibody treatment.
Another major biotech startup funding during the period was a $200 million Series B round for Erasca, which is working on drug development to fight cancer. Legend Biotech, another company developing cancer treatments, also announced a $150 million Series A funding round on April 1, 2020.
It will be interesting to see if top venture capital firms continue to put more capital towards not just disease prevention and treatment, but also toward other types of physical and mental healthcare related startups in the months and years ahead, as the increased attention on both physical and mental wellness (especially in the event of a future crisis) may last for quite some time.
Things were already trending this way before the crisis in terms of mental health related startups, with the example of startup company Calm, which has already raised $143 million for its very popular Calm meditation app.
Biotechnology startups may have lead the way, but developments in the entire healthcare sector may be quite interesting to watch for some time.