Ironically, given the unprecedented economic and market conditions, big venture capital firms helped to push the average series a funding to $14 million last week, which ties the all-time record set late last year.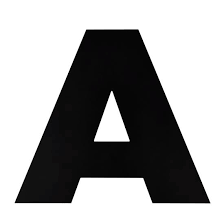 Over recent years, the mean series a funding amount has risen steadily, hitting a high of $14 million in December, before retreating somewhat earlier this year.
The average, or mean, Series A funding round size is still significantly higher than the median series a funding round. The median early stage venture funding, which includes Series A and Series B, is around $6.7 million.
Among other areas, last week's Series A funding rounds included companies in gaming, cloud security, artificial intelligence, nutrition and supply chain management.
Some examples of the companies and names of venture capital firms behind them include:
Parsyl, which is a supply chain data platform company. The organization raised $15 million in a Series A round. The financing for Parsyl was led by GLP and Ascot Group. GLP has more than $89 billion in assets under management.

The company is leading global investment manager and business builder in logistics, real estate, infrastructure, finance and related technologies.

Beyond Identity, a passwordless identity management platform, raised $30m in Series A funding. The round was co-led by Koch Disruptive Technologies and New Enterprise Associates. New Enterprise Associates has about $20 billion in assets under management.
ByHeart, an infant nutrition company, with a $70m Series A. The round for ByHeart was led by Polaris Partners, D1 Capital Partners, and OCV Partners. Polaris is one of the older VC firms, established in 1996 and with assets under management of $4 billion.
Year to date, there have been about 168 Series A funding rounds in the U.S.
The number of total new funding rounds in the U.S. also remains strong. Fundz startup companies database, which includes seed fundings, as well as venture funding rounds, has recorded over 2,250 new fundings of over $100,000 or more year to date.
Looking at state leaders, California, the perennial leader in venture funding, has recorded over $7.3 billion in VC funding in 2020. Massachusetts takes the #2 spot, with over $2.2 billion in funding, while New York comes in third at $1.7 billion.