Serving in the military teaches a person many valuable lessons. From obeying orders through planning, communication, and strategy, military service is a good school. Indeed, for anyone leaving the forces, they are perhaps better equipped to run a startup than anyone.
Veterans who have an entrepreneurial spirit are finding success and increasingly attracting attention, making them worthwhile to look at.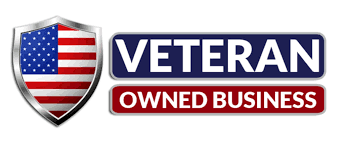 Veteran Owned Startups: Facts
At the time of writing, there are about 2.5 million small businesses managed and operated by veterans. Companies driven by veterans account for approximately 9% of all small businesses in the United States. Furthermore, for many, running their own business is a third career.
These simple facts make it easy to understand why these companies are so crucial to the US economy. The expertise and innovation in these companies and the lessons learned serving the nation are resulting in some fantastic success stories.
Access to information
Former military personnel have been leaving service to start their own business for decades, and in the past, there were few resources to help them.
Today, there is a wide variety of online resources aimed at helping military veterans start their own businesses and find success. The Veteran Entrepreneur Portal and the SBA's Office of Veterans Business Development are just two of the better-known resources.
The prospects for succeeding as an entrepreneurial veteran are promising, with many veterans doing well. But what examples are there?
Online Security with Military Know-How
Safety and security are paramount concerns in all branches of the military. For veteran Blake Hall the foundation of ID.me was a common-sense move in 2010.
Intending to make online communication safer and more secure using technology, the company has raised $55.2 million through 16 investors. In 2014 ID.me acquired Perkla, an online shopping platform, and the business continues to grow and improve online security for thousands of people.
Blockchain Excellence
Founded in 2014 by military veteran Chris Finan, Manifold Technology created a sophisticated, high-performance blockchain platform.
Manifold Technology makes it simple and inexpensive to create smart contracts and conduct immediate value exchange and has raised $6.7 million to date. Playing in a growth industry, the company is known for its enterprise-level blockchain technology trusted for its security.
Veteran startup of the year
Veterans are creating some of the most innovative companies in the US. Success is being found in everything from education through coffee shops to tech and helping other veterans.
These startups touch the hearts and patriotism of many Americans and gain a degree of special support from clientele. Above all, the founders' sound military training feeds through into the business's operations where dedication and focus lead to success that also creates security for potential investors and clients.
Finding great startups
Whatever walk of life an entrepreneur comes from, like a veteran, they must have the courage and resolve plus the resources to see it through.
Fundz is such a resource and a powerful startup database, providing real-time updates from businesses all over the world that just received funding.
Sources:
https://www.va.gov/osdbu/entrepreneur/
https://centsai.com/military/veteran-owned-business-statistics/
https://www.nav.com/blog/10-small-business-grants-and-loans-for-veterans-29031/