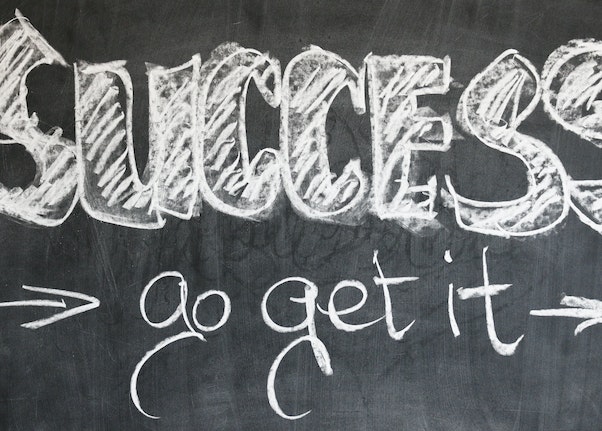 The pandemic years saw a record number of new business applications in the United States. What does this tell us? That vast portions of the workforce are interested in developing their own brands and pursuing their passions.
Entrepreneurship has also become more accessible as business technology advances, making it more realistic for individuals and small teams to succeed.
Unfortunately, there are still many casualties when it comes to small businesses sticking around. The data indicate that around 20% of small businesses fail in the first year, but that number rises to 50% in the first five years. There are plenty of reasons for this trend, from lack of funding to saturated markets.
Succeeding in the first years of a startup is challenging but not impossible. If you can guide your company through this crucial stage, long-term success becomes far more likely. Let's talk about some strategies to help your brand survive the first few years of its existence.
Develop and Write a Business Plan
Running a business requires a lot of planning. The amount of work that is required before you open for business can be overwhelming, but it is necessary to prepare adequately. Business plans are tools that companies use to guide decision-making, obtain funding from investors, and lay out goals for the future.
Writing a comprehensive business plan should be one of your first steps as an owner. Sections like financial projections, market research, and product details will make it easier to state your goals and how you plan to achieve them. Other sections you can add include:
Executive summary
Audience research
Financing needs
Supporting documents
Marketing strategy
This crucial information can help convince investors to support the brand, bringing in much-needed funding. There are other ways to finance a startup, but investments from third parties are one of the most viable.
Focus on Customer Service
Starting a business means entering an industry that already has established companies providing services to customers. It is unlikely that you have the resources to match these competitors at the outset. However, you can make inroads with segments of the audience by creating a positive customer experience for the brand.
Customer service is a significant part of that experience. Focus intently on providing the best possible service for customers. This could yield word-of-mouth marketing from clients that are pleased with how you treat them and the service you provide.
Keep Good Records
Running a business requires a lot of data. Throughout the first year, you may have to track sales, financial records, customer data, legal documents, and plenty of other bits of information. Holding onto all this information may be stressful, but it is also necessary. Keeping good records comes with the territory, so you should figure out quickly how to stay organized with the various data and documents that the company acquires.
Craft a Research-Backed Marketing Strategy
Communicating with customers will be a top priority, especially in the early years when few people know about your brand's existence. A marketing strategy that is based on audience research can help you communicate effectively, convincing consumers to purchase your product or service and support your company. There are many marketing channels that you can utilize to great success depending on your audience, including:
Building communities through social media
Investing in promotional products like

custom umbrellas

to increase brand awareness
Running email marketing campaigns with eye-catching subject lines
Renting billboards for greater brand visibility
Strengthening search engine optimization for more organic traffic to the website
Purchasing ad space on television or radio
The success of your chosen marketing channels typically depends on how engaged your target audience is on the platform as well as the effectiveness of your messaging.
Embrace Artificial Intelligence
Artificial intelligence (AI) is certainly becoming a buzzword in many areas of life. The business world is no exception. The development of new AI tools is constantly shifting what companies are capable of. AI can affect the workload of employees if used correctly, and startup owners could certainly benefit from offloading tasks to these new tools so that they can focus on other initiatives critical to the brand's success.
For example, AI can help with curating personalized marketing for online customers. It is also helpful for chatbots on websites that can improve customer service. Some businesses rely on AI to help streamline supply chain management. There are numerous ways to embrace AI for your new business, and cutting down on your busy work can make you a more effective leader.
Know Your Competition
There is a reason why market research is an important piece of any business plan. Entering the market as a new business means you will come up against competitors that have been there longer. They have a longer history with customers and have probably developed trust with a significant portion of the audience. They also have plenty of data collected from the industry to help them continue with their success.
Navigating these challenges is only possible if you understand who your competitors are and how they operate. Analyze their strengths and weaknesses. Are there gaps in their services or marketing that your brand can exploit? What are they good at that you think you can do better? What customer needs are not being met by their products? What do customers love about their products? The more research you have on your competitors, the easier it will be to make decisions that will gain a foothold in the market for your startup.
In Summary, Be Prepared to Work Hard
There is no question that starting a new business is difficult. Making it through the first few years is even harder, especially in a competitive industry. However, if you are willing to put in the work and energy to adopt some of the strategies listed above, then you will be in a great position to succeed.
Develop and write a comprehensive business plan that will guide future decision-making and lay out a roadmap to your objectives. Focus on creating a positive experience for clients with perfect customer service. Keep good records of all your data and documents. Create a marketing strategy that is based on thorough audience research.
Finally, consider embracing AI and learn everything there is to know about your competitors. If you do some or all of these things, your brand could push through the first five years successfully.