There will always be a need for logistics in the modern age. Ecommerce and home shopping, as well as growing commercial demand, ensure this. There are some tech startups funded to more than $1 billion in the name of making logistics smarter. What are their secrets?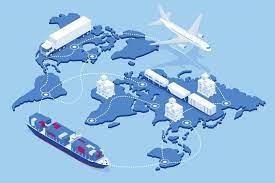 The Logistics Market in Brief
Firstly, we need to consider the logistics market in the US. Right now, the cost of couriering and tracking across the States balances at around $1.6 trillion per year. This has grown by about a third in the past decade. Arguably, evolutions in e-commerce and trading relaxation may exacerbate this.
Regardless, it is not hard to understand the importance of logistics across the US. Trucking in the USA makes revenue of around $790 billion per year alone.
Additionally, while FedEx, UPS and Kenan Advantage dominate US logistics, they depend on third-party technology. Many startups in the US are of 'unicorn' status due to dependence on their innovation. The term 'unicorn' in investment refers to a company worth more than $1 billion through funding.
Considering the unicorns of logistic tech, what are the more prominent companies doing to change the face of transportation? What is it they offer to have ascended to such financial growth?
Unicorn Startups in the US Making Bank on Logistics
In the US, the leading logistics unicorn may be one you are already familiar with. DoorDash is a San Francisco firm less than a decade old, specializing in door-to-door food delivery. Via an app, users can connect to local restaurants and businesses for doorstep meals.
This simplification of logistics removes the need for a middleman. Crucially, angels and investment firms have helped DoorDash achieve more than $2.5 billion in funding over the years. It is a double unicorn.
Flexport, meanwhile, provides US users with its leading source of freight forwarding. The service helps business owners manage the paperwork and administration required in large-scale logistics chains. Specifically, it is a service that streamlines the process. This allows users to set up big logistics contracts with one simple contact.
That one simple contact is, of course, Flexport. Flexport is worth more than $1.3 billion at the time of writing, with interest from bodies such as M Ventures.
Nuro.ai, meanwhile, is just entering unicorn status with a little over $1 billion in investment. Nuro's operation revolves around self-driving technology. While this is very much an evolving sphere, companies such as Nuro could help to make e-commerce even more efficient.
Will Logistics Innovations Ever Cease?
With more and more of us trading overseas, it is unlikely innovations in logistics will ever be unwelcome. To that end, now is an inspiring time for investors looking into ventures in transportation tech.
In fact, angels, VCs and interested third parties may find lucrative options across databases such as Fundz. As large as the biggest courier brands may be, they rely on innovative startups to keep pushing efficiency targets.
SOURCES
https://tracxn.com/d/emerging-startups/top-logistics-tech-startups-2020
https://doft.com/blog/next-billion-dollar-logistics-technology-startups-future
https://www.startus-insights.com/innovators-guide/discover-7-logistics-startups-you-should-watch-in-2021/
https://www.crunchbase.com/lists/transportation-and-logistics-unicorns/5e150cff-d5fa-450f-b2b7-75439548a834/organization.companies?utm_source=cb_daily&utm_medium=email&utm_campaign=20200310&utm_content=lists&utm_term=other
https://www.statista.com/statistics/638430/us-logistics-market-business-costs/
https://www.statista.com/topics/1417/logistics-industry-in-the-us/#dossierSummary
https://www.businessofapps.com/data/doordash-statistics/
Topic: Startups