Starting a business is never an easy endeavor. What's more, running it to profitability is even trickier! That's why many companies find their feet with help from gurus. But what are gurus to startups - and who are some of the most successful?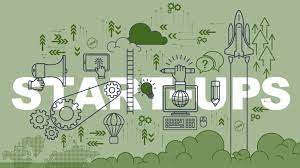 What is a Startup Guru?
A startup guru's job more or less describes itself. Whether through funding, advice, or exchange of assets, gurus help companies get to where they want to be. A guru can be a venture capitalist, but the term is mainly reserved for those entrepreneurs who help many successful ventures.
Innovators and ventures often need gurus to get up and off the ground. Founders may have fantastic ideas and insight. However, actually going places in their chosen industries will need a mixture of firm funding and knowledge.
Gurus are also brilliant at finding new blood, opportunities, and ways for companies to make money. They will often require something in return - such as equity - but if you catch the eye of a guru, you are likely to benefit.
Not all ventures use gurus. Many thrive on independent investors. What's more, thousands do well through accelerator programs. However, many founders - and even non-founders - find gurus very inspirational.
Who Are Some of the Most Experienced Gurus?
To better understand the work of a guru, it makes sense to consider some of the world's most successful.
Scott Belsky, for example, is a guru likely to appeal to founders in the technology sphere. He's still the CPO of Adobe and Executive Vice at Creative Cloud - with Behance being his landmark product. Behance, after Adobe's acquisition, grew to become a talent portfolio tour de force.
Crucially, Belsky and Behance work together to help creative innovators and founders find the best connections. Belsky is also on the board at Benchmark, a VC system, and Prefer, a referrals engine.
Tim Draper, too, is widely regarded as one of the most inspirational gurus still working in the US. His marketing techniques have led to significant successes for brands such as Skype. Deeply involved with the education sector, Draper runs an online school to help young people enter entrepreneurship.
Alisa Cohn, meanwhile, is a leading venture coach who has helped the Runway Incubator. Ranked as one of the top coaches worldwide, Cohn has been recognized by Marshall Goldsmith as such. She's also a leading name on the Cornell Advisory Entrepreneurship board.
How Can Gurus Help?
The work of a guru is mainly altruistic. Many of the world's most successful venture gurus use their wealth and knowledge to help young and disadvantaged entrepreneurs. As such, many founders may turn to them for help while starting. While it is not always possible to get direct face time with a guru, many run large programs to support people.
Firms and startups benefiting from guru support may be easy to spot through sites such as Fundz. A venture that reaches out for help is one that's willing to go the distance!
SOURCES
https://globalgurus.org/startups-gurus-top-30/
https://globalgurus.org/startups-gurus-30-2019/
https://www.zaproo.com/articles/10-business-gurus-to-follow-on-your-social-media-channels/
https://influencedigest.com/business/top-11-gurus-starting-a-business/
https://www.insegment.com/blog/5-marketing-and-entrepreneurial-gurus/
Topic: Startups