2020 has seen face mask sales expand almost exponentially. While many people in eastern territories may wear them to combat smog inhalation, recent crises have meant the west, too, has largely adopted the measure. But what are startups doing to enhance this personal protective equipment?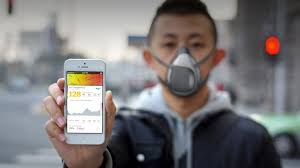 Masks On the Rise
Regardless of recent crises, face masks were already at high value globally. As of 2019, the industry was thought to value around $4.41 billion. However, this market is expected to reach a value of up to $31.8 billion by 2027. It is perhaps safe to assume that recent health warnings have exacerbated supply and demand.
The rising demand for face masks worldwide mostly follows recommendations made by the World Health Organization (WHO). While territories such as the UK and the US may have been slower than some to adopt coverings in 2020, trends show that mask demand is set to continue on an upward curve.
This increase in demand has, naturally, led to greater production and a need for innovation. Now is a critical time for innovative startups in the PPE sphere to consider how to not only produce more coverings but how to enhance them for the modern age.
How Are Startups Taking Advantage?
Unsurprisingly, we need to look east to find some of the most interesting PPE innovations. One of the more intriguing enterprises to rise forth recently is Donut Robotics.
Donut, based in Tokyo, Japan, goes one step further in providing everyday comfort and modern convenience. Their pioneering plastic masks not only safely cover noses and mouths, but also arrive with Bluetooth connectivity.
This means that, essentially, users can connect their masks via phones and tablets. That, in theory, would allow them to speak-to-text, answer calls, increase speech volume, and even offer multilingual translation too. At this point in time, such a product is patent pending.
Vita Innovations is another enterprise that is rethinking this simple, everyday PPE staple. Vita is a western operation that started life in April this year. By 3D printing masks, the company can produce smart coverings that have sensors built into critical pieces.
It's noted that these masks can help to monitor certain levels in the body. For example, Vita's prize-funded mask will be able to tell you the heart rate of a user, as well as their oxygen level. It's thought that this innovation may be useful in hospital settings.
Are Masks Here to Stay?
For now, it certainly seems as though masks are 2020's leading accessory, though not out of fashion. Therefore, it will be unsurprising to see tech enterprises continuing to bring new twists on PPE forward. For example, some are even considering ways of adapting face masks to help deaf people communicate with non-sign language speakers.
For now, investors will likely do well to keep a close eye on online databases for surges in mask innovations, particularly as trends are only likely to continue curving upwards. Fundz, for example, may be able to put you in touch with startups keen to modify masks for the better.
SOURCES
https://www.allaboutcircuits.com/news/electronic-face-masks-are-a-fashionable-high-tech-trend/
https://www.medgadget.com/2020/08/face-mask-market-to-surpass-31-83-billion-by-2027-cagr-24-6-polaris-market-research.html
https://economictimes.indiatimes.com/small-biz/startups/newsbuzz/japanese-startup-creates-connected-face-mask-for-coronavirus-new-normal/articleshow/76643686.cms
https://edition.cnn.com/2020/08/03/business/japanese-robotics-smart-face-mask-spc-intl/index.html
https://en.donutrobotics.com/c-mask