While millions of traditional small businesses struggle to survive, the funding environment in the U.S. for promising startups is setting records. Last week, just the top 5 startups raked in almost $2.5 billion dollars in funding. Even if you exclude SpaceX's record $1.9 billion round, the top 10 startups still raised over $700 million. Let's take a look at the top five rounds.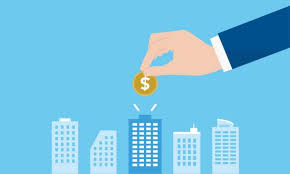 1.) SpaceX
In the company's largest round ever, Elon Musk's SpaceX announced a startling $1.9 billion round. Fidelity investments is reportedly one of the largest investors in the group of 75 participants. The company is now valued at $46 billion.
SpaceX is currently in the process of deploying a Starlink satellite constellation. The constellation will consist of thousands of mass-produced small satellites in low Earth orbit for satellite internet access. In May of this year, SpaceX became the first company to send passengers to orbit on a privately made vehicle.
2.) Robinhood
With its its third major cash injection in the last four months, Robinhood announced it raised a $200 million Series G funding round from a new investor, D1 Capital Partners.
According to Robinhood, the new cash infusion values the startup at $11.2 billion, up from an $8.6 billion valuation it received just last month when it raised $320 million.
There is speculation that the company could IPO later this year. Robinhood made a name for itself by not charging its users any fees for trading. Instead, the company makes money by selling the transaction to larger companies. Robinhood now has over 11 million accounts.
3.) Impossible Foods
Beyond Meat rival Impossible Foods, the plant based burger company, revealed $200 million in funding led by Coatue.
This latest round is less than six months after it raised $500 million in March - the largest ever funding round for a food tech startup. The company has now raised $1.5 billion.
David Lee, the company's Chief Financial Officer commented: "We plan to create plant-based upgrades for every major category of animal-derived food products. This investment will allow us to continue to develop and commercialize the technology that will enable that transformation."
The company counts Jay-Z, Reddit co-founder Alexis Ohanian and singer Katy Perry among others as its investors. The plant-based meat market the company serves is estimated at $4.5 billion.
4.) Taysha Gene Therapies
Taysha Gene Therapies, which is currently developing a pipeline of 17 gene therapy product candidates, announced a $95 million oversubscribed Series B, to take four gene therapies into humans. The company's mission is to eradicate monogenic CNS disease for the thousands of patients who suffer from these devastating disorders
A monogenic disease is caused by a single, nonworking or missing gene or gene pair, and can cause a problem in the body's ability to make a needed protein. Monogenic diseases are thought to be ideal candidates for gene replacement therapy because they are caused by mutations, or errors, in a single gene.
5.) Stedi
Stedi, which presents itself as the structured messaging platform for B2B trade, announced a funding round of $50 million.

Purchase orders, invoices and ship notifications between suppliers and retailers often involve painful point-to-point implementations. Stedi provides companies with a free digital mailbox on the Stedi network, giving any company the ability to quickly connect and transact with its trading partners.

The company raised the funds from 11 investors, bringing its total funding to over $72 million.
Which Company is Next?
Before each of these large funding rounds, these companies all started with much smaller, initial fundings. To find startups that may also be positioned for major success, a startup database of funded companies such as Fundz may be a good option.
SOURCES
https://www.dailycamera.com/2020/08/18/former-boulder-based-startup-stedi-raises-50m/
https://www.theverge.com/2020/5/30/21269703/spacex-launch-crew-dragon-nasa-orbit-successful
https://www.forbes.com/sites/sergeiklebnikov/2020/08/17/robinhood-valuation-soars-to-112-billion-with-new-funding-and-record-growth/#4d2c3a22663d
https://fortune.com/2020/08/17/robinhood-ipo-speculation-funding-round-series-g-predictions/
https://www.reuters.com/article/us-impossible-foods-funding/impossible-foods-raises-200-million-in-fresh-funding-idUSKCN2592WV
https://www.foxbusiness.com/financials/impossible-foods-200-million-funding
https://www.fiercebiotech.com/biotech/taysha-raises-95m-to-take-4-cns-gene-therapies-into-clinic