2020 has, inarguably, been a challenging year for most. Pandemic conditions have driven businesses to change tack completely. The public has had to rethink the way they run their lives. However, there are plenty of startups and ventures out there who are helping us all get back on our feet again.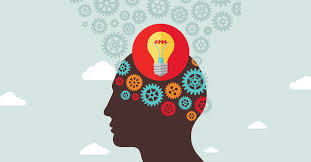 How are Startups Helping?
Startups, by their very nature, are innovative and adaptable at their core. Therefore, an extraordinary scenario such as COVID-19 has bred a whole new range of ventures ready to fight an invisible menace.
Despite media doom and gloom claiming that international economies are tanking, there are ventures which are continuing to grow. Some research shows that around 12% of companies actively grew during the early stages of lockdown.
There is fervent excitement for spheres such as digital medicine and care. Some ventures offering self-care apps are experiencing download spikes of up to 80%.
What's more, sources such as Forbes claim excitedly that public cloud and collaboration software spheres are booming. You only need to take a look at daily download spikes for conferencing apps such as Zoom to understand this. Daily downloads spiked at 2.13 million in March compared to 56,000 per day in January this year.
What About Pandemic-Focused Ventures?
Of course, with the world situation changing so dramatically, a whole new realm for ventures has emerged. During the spring and summer of 2020, these have been genuine success stories in an ever-unpredictable world.
For example, much of the world was vastly unprepared concerning PPE or personal protection equipment. Some companies pivoted, or set up anew, to focus on producing specialist equipment for frontline workers.
Tech, too, has played a big part in approaching a 'new normal.' As mentioned, self-care apps have risen in popularity as has telemedicine.
CirrusMD, for example, is one such venture that has emerged a clear winner. The telemedicine app provider, based in Denver, Colorado, saw a 400% spike in interest during the lockdown. In fact, product and marketing VP Julie Kopp confirmed that the boom in interest might have been as high as 1000% surrounding behavioral health.
Crucially, these new circumstances impacted mental health around the globe. Not only that but reaching out for physical healthcare, too, has arguably been difficult. CirrusMD advises they were able to put app users in touch with doctors within a minute of request.
Will These Companies Endure?
Regardless of when the current situation will end, it's clear that everyday life has altered. Therefore, it's likely companies that have offered life adaptation will continue to grow. These ventures provide innovations where many may not have realized the need previously.
Therefore, some investors will likely consult databases – such as Fundz – in an effort to find adapted startups, which will help society regain balance should lockdown measures resurge en masse. In the meantime, pre-2020 startups will continue to pivot. Those born during the chaos, however, will surely wish to persist amid adversity and global uncertainty.
SOURCES
https://www.bizjournals.com/denver/inno/stories/inno-insights/2020/08/25/how-8-colorado-startups-are-fighting-covid-19.html
https://gritdaily.com/coronavirus-startups/
https://economictimes.indiatimes.com/small-biz/coronavirus-impact-on-startups
https://sifted.eu/articles/coronavirus-impact-on-europe-startups/
https://www.statista.com/chart/22134/coronavirus-impact-on-startups/
https://www.forbes.com/sites/asheemchandna/2020/07/22/greylock-covid-19-impact-on-start-ups-assessing-the-first-few-months/#30a9765c1c8f
https://www.businessofapps.com/data/zoom-statistics/
https://www.forbes.com/sites/sap/2020/08/04/healthcare-startups-at-the-center-of-data-driven-pandemic-response/#1646d5007d82