2021 will hopefully be an exciting year for many reasons. Beyond the global strains of 2020, this will be a year where many ventures think more bravely about the future. But what trends and sectors, if any, are looking to grow in popularity in the year to come?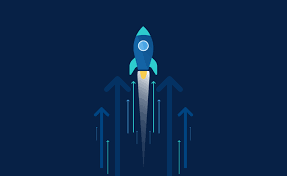 Sustainability and Startups
In the US and elsewhere, it is clear that sustainability is a hot topic. This is all the more so for ventures based in the financial sector. Bloomberg, even before 2020, predicted that sustainability finance would be a massive driver for innovation in the years to come.
Figures from 2018 show the US invested around $12 trillion in managed, green assets. Given 2020 offered a significant 'pause' on many grounds, experts predict 2021 could be the year this picks back up again. Given that finance adapted hugely during lockdown measures, more hands-off and greener banking options could be on the horizon.
Video Conferencing
The Zoom Boom of 2020 showed us all that remote working is the way forward. Zoom's market values skyrocketed during the past 12 months. Therefore, it's understandable ventures, and innovators will want a slice of the pie.
More than four million US employees work from home. This figure may explode further given 2020's game-changes. Therefore, video conferencing and remote collaboration tech are likely to continue growing in 2021.
Ventures likely to do well post-2020 will be those like Bluescape, a remote working engine brand based in San Carlos. Video meetings and digital conferences are safe, convenient, and straightforward.
Crypto and Border Breakdowns
Kjartan Rist, writing for Forbes, proposes that the crypto economy will only keep gaining steam in 2021. This comes from global pressures on border finance in 2020 due to crypto slowly entering the mainstream.
This could mean that additional crypto instruments could enter the fray in the next 12 months. It may also mean that existing ventures begin to embrace non-fiat money. Adoption from the likes of big digital players such as PayPal added gravitas in the past year.
Cryptocurrency's benefits are widely known, and despite market volatilities, experts believe innovators will help it gain further traction in 2021.
Expect the Unexpected
The very nature of running a small, innovative venture in the New 20s requires a lot of flexibility. Founders and CEOs of bootstrap brands are often ready to pivot at short notice. That, some argue, may have been crucial to commercial survival in 2020.
However, industry experts and investors are looking ahead to 2021. Two months in, it is clear that some of the adaptive 'new normal' pivots gained from 2020 will be here to stay.
Does this mean video conferencing will take on a huge new shape by the end of December? Time will tell, and in the meantime, VCs will be on the lookout for promising, pivoting startups. Startup databases such as Fundz may help bring such innovation – and adaptation – to the table.
Sources
https://www.forbes.com/sites/kjartanrist/2021/12/29/2021-startup-predictions-trends-sectors-and-tech-that-will-emerge/?sh=59390259554c
https://www.inc.com/anis-uzzaman/top-business-technology-trends-in-2021.html
https://medium.com/swlh/the-5-biggest-startup-trends-for-2021-631434909940
https://www.bloomberg.com/graphics/2019-green-finance/
https://explodingtopics.com/blog/startup-trends
https://www.smallbizgenius.net/by-the-numbers/remote-work-statistics/
Topic: Startups