Everybody has different needs. However, there are always a few key elements to biological needs that run common to us all. Sports startups focused on sport science are growing ever more popular in this regard. But how big is the sphere, and what are some of the more successful ventures planning for us?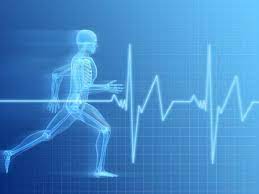 The Sport Science Sphere in General
This particular startup's sphere can be complex, mainly thanks to its various components and parts. For example, it is likely that any venture specializing in nutrition, rehabilitation, and training will fit into the niche. With more and more expected of our athletes and sports stars, there is little wonder why solutions research is at an all-time high.
However, these ventures are also striving to help everyday people too. There are nutrition firms helping frontline and office workers. There are those companies and innovators, too, who are using rehabilitation standards to help improve mental health. Wellbeing across the board is no longer an 'optional' parameter.
Research ventures are therefore appealing to the everyday household as well as businesses. But what are some of the bigger success stories so far?
Rehabilitation, Training and Nutrition Startups to Watch
Protein has quickly become a key component in nutrition and training innovation. Therefore, it is hardly surprising that ventures such as Gainful are continuing to see substantial investment.
This January, Gainful reported a barnstorming $7.5 million in funding via Series A. The company, specializing in protein powders for home use, is helping to make nutritional supplements more personal. Custom blends through their website are based on your physical profile. Therefore, buyers and users can always consume mixes best blended for their own specific needs.
Alpha Fiber is an exciting sports science venture that's focusing on bringing athletes back from injuries. Specifically, they use camera technology to help detect and monitor concussions. Concussions are likely to cause serious harm throughout one's life - and they are not always easy to spot.
The Alpha Fiber solution is interesting because it doesn't require users to wear headsets or anything intrusive. The biggest selling point is likely to be real-time monitoring, which ensures athletes can continue to perform as expected.
Zone7, meanwhile, is a similar success story that's a US/Israel joint venture. This project has received investment from leading athletes such as soccer legend Jordi Cruyff! Zone7's aim is to use AI to help detect and train in light of injury potential.
The software aims to help reduce the debilitating effects injuries can have on careers. As of the here and now, following Series A funding, the technology is in play via the MLB and MLS.
Will We Ever Stop Improving?
Our bodies go through a lot! Even if we are not pro athletes, it is safe to say that we all need a little support.
Startups such as those listed above could help us all improve our diets, physical performance, and more. There are likely to be more sports science advocates available for you to invest in via Fundz, too.
SOURCES
https://healthtransformer.co/meet-the-startups-reshaping-nutrition-and-fitness-b804af86f55f
https://techcrunch.com/2021/01/13/gainful-series-a
https://www.ashanahealth.com/post/6-startups-changing-rehabilitation
Topic: Startups