Chili Piper is one of many emergent inbound revenue acceleration startups focused on helping businesses boost their incoming revenue. The recent news that that the company raised $18 million at Series A alone has created a serious buzz. Therefore, we took time to sit down with Jim Ensell, Chili Piper's CMO, to dig a little deeper into the companies back story.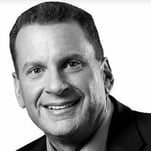 From Transformation to Series A
Jim Ensell was a strategic hire for Chili Piper, having emerged from rival Platform Nine in late 2019. In light of the company's recent success, we wanted to get to the bottom of the plans the CMO has for the firm.
Fundz: It's been a whirlwind few months for Chili Piper. The recent news that the company has raised $18 million at Series A should be a big inspiration for other startups in the area specializing in revenue acceleration! How did you come to join the company?
Jim Ensell: I was appointed the Chief Marketing Officer with Chili Piper back in November 2019. The company already had firm foundations, but I joined specifically to help progress their focus on B2B.
Specifically, the team at Chili Piper requested that I breathe new life into their sales productivity strategy. As recent funding news shows, I'm proud that almost a year on, we're following a very healthy upcurve.
Fundz: How do the founders view Chili Piper as an entity? What was it that brought the company into the world in the first place?
Jim Ensell: The company is a real passion project of the Vandenberghe's (Alina and Nicolas). Nicolas, in particular, is deeply interested in sales and the science behind it. He co-founded Chili Piper to help synchronize calendars between customers and sellers and to keep everyone in the pipeline closely connected.
The Vandenberghe's saw an opportunity to help streamline the B2B sales process. There's often a gulf of time in between the initial lead-in and any action taken. In fact, we've found up to 60% of people who actively try and network with businesses never hear anything further.
So – essentially – it was established to help bridge this gap between outreach and action. We identify areas of friction, inaction, and tie up loose ends.
Fundz: Would you say that Chili Piper is an industry disruptor?
Jim Ensell: Absolutely! I think our recent Series A success proves this. We're fixed on changing inbound marketing and connectivity for the better. This is a market worth more than $100 billion worldwide, and it's in dire need of streamlining. We're here to lead the charge.
Fundz: So – how did the company finance itself leading up to the recent funding news?
Jim Ensell: It's a bit of a whirlwind success, to say the least. Chili Piper was bootstrapping as recently as 2016, before raising $2 million towards the end of 2018.
We then raised a further $3 million through seeding in 2019, right up to our recent success at Series A this year.
Fundz: How does Chili Piper intend to make the most of this recent round of funding?
Jim Ensell: There is a considerable push towards AI at Chili Piper right now. We're looking more and more at tying cloud computing and emerging AI together to help automate some of the more tedious tasks which are keeping sellers and leads apart.
A new generation of lead building and conversion is coming. This, we believe, is going to center on the idea of resources and answers which are immediately available. We already live in a world where customers demand and expect, 24 hour support. Why wouldn't this apply to sales?
Fundz: Has the pandemic impacted the company at all?
Jim Ensell: We needed to pivot on the back of the sudden loss of physical events – for obvious reasons. However, as our innovations surrounding physical networking depleted, there was a major shift towards inbound marketing.
Therefore, we've simply altered our focus. Inbound inquiries are thriving, and we naturally want to increase inbound sales for other businesses. In uncertain times or otherwise, we've seen the genuine importance of streamlining inbound sales with our own eyes.
Fundz: Are Chili Piper employees office-based, remote, or a combination?
Jim Ensell: Chili Piper actually has staff working in 16 countries worldwide. However, recent trends have led to us encouraging digital working platforms, which has helped to make things run that little bit easier. We consider ourselves to be somewhat of a pioneer in remote working when others said it could not work; we proved it can.
Fundz: Can you tell us a little bit about how the product – and project – has evolved since its inception?
Jim Ensell: As much as technology and collaboration have evolved over the years, we've evolved our product along the way. Above all, we've enhanced the capabilities of our services. This is all in the name of capturing more sales and to assist sales representatives.
We've focused on making matters easier to scale. Our clients are now able to book meetings in a matter of clicks. We've streamlined lead routing, which also means weeding out much of the inaccuracy salespeople struggle with reports and analytics.
We're leading the way right now in terms of lead routing. What's setting Chili Piper apart from the pack is our focus on flexibility. We've helped to increase meeting opportunities by up to 70% across the board.
Fundz: What do you have in line for the future?
Jim Ensell: We're pushing ahead with automation, AI, and additional collaborative tools to help with inbound marketing. However, we're going to be turning to outbound marketing, too, more and more.
There's a near-unlimited opportunity for Chili Piper to grow in the years to come. We're based mainly in North and South America right now, but expansion is undoubtedly in our sights.
Inspiration for Fellow Startups?
Chili Piper's meteoric rise to Series A success is likely to be a big inspiration for many startups in the sales streamlining sphere. There may be near unlimited ways to help innovate for lead generation and building in the years to come. Right now, investors interested in funded startups can look to databases such as Fundz to learn more about innovators in inbound revenue acceleration.
SOURCES
Questions answered and information provided by Jim Ensell, Chief Marketing Officer at Chili Piper.
https://www.prweb.com/releases/chili_piper_appoints_jim_ensell_to_chief_marketing_officer_to_help_the_company_lead_the_transformation_of_b2b_sales/prweb16721004.htm
https://platform9.com/products/
https://www.mycustomer.com/service/channels/90-of-consumers-expect-service-queries-to-be-resolved-within-24hrs
https://www.helpscout.com/helpu/email-customer-service-whats-an-acceptable-reply-time/