2020 has been a tough year for the economy. While the Coronavirus pandemic still headlines internationally, there are growing numbers of people and companies focused on rebooting the economy.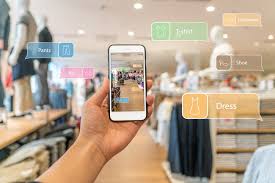 Among those focused on rebooting the economy are startups and especially those in retail. It is a firm belief that retail can lead the way into a powered economic recovery.
Why could retail lead the way to economic recovery?
Face to face, in-store shopping is how retail grew back in the 1970s. However, Coronavirus and recommended social distancing, and other health and safety protocols have put pressure on conventional shopping. Furthermore, people have felt unsafe shopping with others.
That has led to a rise in online shopping and, in turn, is leading to innovation in online retail. Add to this technology in stores to reduce hand to hand contact and ensure social distancing, retail is putting its best foot forward.
Technology for Safer Shopping
It was never going to be long before retail shopping became more automated. Over the years, till points and checkouts have become ever more automated. Self-scanning technologies at checkouts and self-scanning and pay apps used with trollies are commonplace.
People have adapted, and technology has become a more reliable and increasingly user-friendly, and intuitive experience. It is not just retail that is paving the way to a recovering economy but also technology.
Frictionless Shopping
Touching and being in close proximity to people or surfaces with potential poor health has been one of the challenges facing companies around the world. US technology Company is Zippin is paving the way with frictionless shopping technology.
Founded by Krishna Motukuri in 2018 and having raised $12m from seven investors, Zippin has developed affordable retail technology that is quick and easy to deploy. The real objective behind Zippin is to eliminate queues and make conventional retail safer and more efficient in the future.
Fly Around Stores
It is not only in the store itself where retail is changing the way it does things. Behind the scenes, the current situation has forced retailers to think differently. Keeping costs down, reducing human contact and driving efficiency are all essential to a powered retail recovery.
Raising a relatively small amount of $135K in funding, the autonomous inventory management company Gather is changing the way retailers manage their stock. Founded in 2017 by Daniel Maturana, Geetesh Dubey, and Sankalp Arora, Gather brings what was once science-fiction to life. Using drones with scanners linked to inventory control software, Gather is developing new levels of efficiency for retail.
Getting to know Retail Startups
Retail startups are not only poised to become part of the driving force behind the economic recovery but also a hub of innovation. The retail sector is littered with notable startups and innovation companies, and to discover more about these companies, you need good information. Fundz is a powerful database of small businesses throughout America across all conceivable industries. A hub of valuable information, Fundz is a powerful tool that serves a multitude of purposes that can help anyone.
Sources
https://venturebeat.com/2019/08/15/ai-startup-gather-uses-drones-and-computer-vision-for-warehouse-inventory/
https://blog.trendforce.one/new-age-retailing-automated-supermarkets-and-intelligent-robots-ramp-up-the-world-of-commerce/
https://medium.com/swlh/the-pandemic-changed-retail-startups-will-aid-in-its-recovery-1c31a9a68e66
https://zoolatech.com/blog/the-best-15-retail-startups-transforming-industry-in-2020/