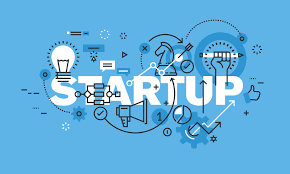 With technology focused on very different use cases, from cancer fighting to easier parking, here are three interesting tech and biotech startups that recently received funding, along with another company that wants to make your life more well travelled, while still keeping your job.
1.) Nkarta Therapeutics raised $114 Million in a Series B Financing to advance multiple programs into clinical trials. Nkarta is focused on leveraging the natural potent power of NK cells (natural killer cells) to identify and kill abnormal cells. The company is combining its NK expansion platform technology with proprietary cell engineering technologies to generate an abundant supply of NK cells, as well improve NK recognition of tumor targets and persistence for sustained activity in the body for the treatment of cancer.
2.) Starship Technologies, which is developing self-driving robotic delivery vehicles, recently raised $40 million dollars. The company currently has knee-high autonomous robots which pick up and deliver food on-demand. Starship has now delivered over 6,000 pizzas, 7,000 gallons of milk, 8,000 coffees, 9,000 sushi rolls, 15,000 bananas as well as over 3,700 diapers. Plans are to expand to 100 university campuses over the next two years based on the strength of that pilot.
3.) Spot Hero, developer of an on-demand parking app, joined the club of recently funded startups with a $50 million funding round. The company partners with different facilities nationwide to provide customers lots of parking options and preferred pricing. The recent funding will be used to expand its reach in the 300 U.S. and Canadian cities where it is already operating. SpotHero has also partnered with leading products for customer ease of use, such as Waze and Google Assistant.
4.) Remote Year, which lets you travel the world while working remotely, just raised $7 million.
The company curates work and travel programs for professionals to see the world without having to quit their jobs. For a total cost ranging from around $12.5k to $30k (payments broken up), the program includes a 4, 6 or 12 month trip across various countries.