The New 20s will inarguably continue to be exciting for startups in all kinds of niches and spheres. But, what about those that work hard to support one another? In a complex climate, B2B has never been more appealing. Let's consider what innovative B2B startups are doing to lend each other a helping hand or two.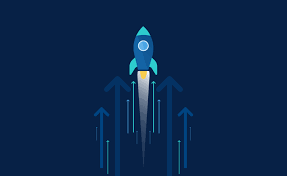 B2B at a Glance
B2B refers to those companies that provide services to other firms. This could refer to marketing, social media management, web development - the list goes on. B2B marketing in the US is growing exponentially, with more than $6 billion spent domestically on digital ads in 2019.
E-commerce in B2B in the US is even more staggering. In 2018, nationwide volume spiked at more than $6.65 trillion. It is another statistic that shows businesses are increasingly relying on one another.
The argument in the current age may predominantly be 'why not'. Many startups work hand in hand to support marginalized aspects of society or make technological innovation more efficient. Without such ventures, many of the 'bigger fish' may be left struggling to move with the times.
However, we need to consider some of the critical examples of innovators and SMEs with collaborative attitudes.
Startups Helping… Startups!
One of the key areas where venture founders need the most support is finance. Even a non-profit organization needs to consider finance carefully (for overheads and future projections, etc.). Therefore, Vested strives to support those smaller fish looking for guidance.
Vested is a New York firm that focuses on financial staffing. Specifically, they offer machine learning technology to help business owners find the perfect finance hires. Not all founders will operate with 'financial heads' on their shoulders. Therefore, Vested can help entrepreneurs hunt down what they need.
Womply, based out of Portland, Oregon, has more than a decade of reputation control experience. Their SaaS operation allows business owners to check the health of their online reputations regularly. With so many different channels spread across the web, it is unsurprising that many founders lose track.
Womply's software aggregates this data and helps to give control back to the business owner. Right now, more than 100,000 firms are taking them up on their expertise.
Deel, meanwhile, is a San Francisco venture that strives to make it easy to manage your payroll. The software and service they provide can help businesses find remote hires and even control their payroll processing. Its success is well-documented, with a Series C triumph in April netting Deel more than $156 million.
We're All in This Together
The supply-and-demand model in the B2B sphere is unlikely to dwindle. Business owners will always need other businesses to help them satisfy shareholder and customer needs.
Startups are built to pivot - and in complex climates, it's crucial to rely on the support of a fellow business owner. Fundz offers real-time data on many B2B SMEs - available now for analysis.
SOURCES
https://techcrunch.com/2021/04/21/remote-hiring-startup-deel-raises-156m-at-a-1-25b-valuation-after-20x-growth-in-2020/
https://www.statista.com/topics/4884/b2b-e-commerce-in-the-united-states/#topicHeader__wrapper
https://www.statista.com/topics/2495/b2b-marketing/#topicHeader__wrapper
https://aws.amazon.com/blogs/startups/startups-helping-startups/
https://www.forbes.com/sites/alisoncoleman/2020/07/28/five-startups-helping-companies-to-survive-and-thrive-beyond-covid-19/?sh=cb9476e7e2b6
https://www.protocol.com/startups-remote-work-coronavirus-pandemic
https://www.nerdwallet.com/article/small-business/startups-technologies
https://www.protocol.com/startups-remote-work-coronavirus-pandemic
Topic: Startup Companies