Even in the modern world of startups, there is a need to fight for gender equality. Thankfully, according to recent news, there are increasing pushes to bring more funding into female-led ventures. Specifically, its tech which seems to be leading the way – let's take a closer look.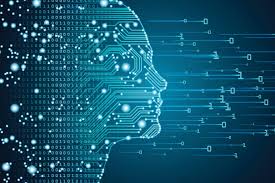 Turning Statistics Around
According to Forbes, last year saw around 2.2% of venture funding from investors go to female-fronted firms. This is a clear indication that, even in 2020, there needs to be a significant push for representation and equality.
Philanthropist and innovator Craig Newmark, speaking to Forbes, makes a worthwhile point. "Studies show that tech companies led by women have a 35% ROI."
Further statistics show that female-led companies were responsible for over $1.5 billion coming into the US economy just three years ago. Hopefully, this data is on an upward trend.
Therefore, it's no longer a healthy assumption that tech – particularly in the startup's world – is pure 'boy's stuff.'
Accelerating Female Led Tech Startups
News from early September 2020 showed that big names are starting to pay attention to female-led tech. Specifically, it emerged that Google would be accelerating tech ventures headed by female entrepreneurs through a landmark scheme.
Google's Women Founders program has identified 12 specific innovation machines led by women in the increasingly fascinating tech sphere.
This accelerator comes after hundreds of applications flooded the search giant. Mostly supporting teams in China and the US, the accelerator will give ventures exclusive access to the best of Google development tools. It's a massive boost for female tech to have the Big G on side.
Who's Benefiting from the Scheme?
The 12 companies which impressed Google the most were scrutinized from more than 1,000 applicants. "When more women build their own businesses, economies grow," Google states.
Possip, for example, is one of the 12 companies benefiting from the accelerator. A contraction of the words 'positive' and 'gossip' it's a platform that connects parents and school faculties together. It aims to help guardians and teachers help young people achieve their best.
Kapwing is a collaborative marketing tool that is taking advantage of meme culture. Specifically, this California-based startup has developed a platform that allows graphic designers and digital content marketers to create sharable moments in real-time.
Fairygodboss is a venture that focuses on smashing the glass ceiling even further. It is set up as a positive career development platform to help women find progressive opportunities and to help grow in a world that remains unbalanced.
The Future of Female Tech
Why shouldn't there be more of a balance between men and women in the tech sphere? Google is taking significant strides to push for increased female representation.
Tech startups headed by women are available to view and invest in across startup databases such as Fundz. Here, investors and third-parties can take their time to make their own contributions to the future of the tech sphere. With Google's help, tech will become increasingly more balanced in the years to come.
SOURCES
https://www.forbes.com/sites/allysonkapin/2019/02/20/50-women-led-startups-who-are-crushing-tech/#33d22a3a52b3
https://techstartups.com/2020/09/01/google-launches-first-accelerator-women-led-tech-startups-12-startups-chosen-participate-google-startups-first-women-founders-accelerator-cohort/
https://www.forbes.com/sites/forbestheculture/2020/08/23/women-who-tech-launches-challenge-to-help-fund-startups-affected-by-covid-19/#73d041f9201e