E-commerce - or online shopping - is now a fixed part of our culture. It has never been simpler to open up an app, find the products we need, and buy. Given a change in climate since spring 2020, marketplace startups apps' have skyrocketed in popularity. Let's take a closer look.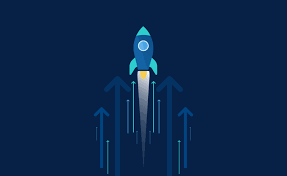 What is a Marketplace?
An online marketplace does what it suggests - it acts as an online space where you can buy goods and services. However, this does not just stop at product resources such as Amazon or eBay. It also extends to education, transportation, food delivery, and more.
As app development has evolved over the years, many startups and innovators have emerged in the field. The marketplace niche is absolutely booming - not just thanks to leaders such as Amazon and AliBaba, however.
Here's a quick overview of ventures deeper into the niche.
Udemy - Education
Based out of San Francisco, Udemy has quickly emerged as the go-to online learning app. This educational marketplace is worth more than $3 billion and even has a place on the stock exchange.
Udemy makes it easy for individual learners - students, business owners, professionals, and more - to upskill. You can learn about digital marketing or even how to make music - the choice is yours.
PolicyGenius - Insurance
PolicyGenius, worth at least $160 million, is an insurance comparison goliath. The company, based in New York, offers users the opportunity to compare quotes and build policies. Crucially, the firm aims to make shopping for insurance easier than ever before.
As such, the brand claims to be the biggest insurance resource of its kind in the US. It's their marketplace model, they claim, that gives people added confidence.
SpotHero - Parking
Reserving any kind of parking can be a nightmare. SpotHero, therefore, offers a leading marketplace for motorists to 'buy' spaces across the US. Based in Chicago, the venture has passed Series D funding and claimed $117 million thus far.
In fact, what sets SpotHero apart from the pack is that it is a unique concept. There's currently no other way to 'shop for spaces'!
Moonlight - Software Development
Moonlight is a San Francisco offshoot of PullRequest that's been in the marketplace niche since 2017. The service is effectively a market or network to bring software developers and engineers together. Effectively, Moonlight operates as a hiring platform.
The company is growing steadily and is providing both contract and full-time opportunities.
Vivino - Wine
Also based in the Bay is Vivino, a wine marketplace service with funding of more than $218 million behind it. It remains the most downloaded wine shopping app globally. What drives its success - many state - is its unique recommendations engine. It's tailored towards adults looking for exciting new wine experiences they can explore from home comforts!
Marketplace startups are emerging more and more. Could the next big pioneer be waiting for you in Fundz's real-time data? Time to go shopping - without leaving your home or office.
SOURCES USED
https://www.splento.com/blog/business/top-25-marketplace-startups/
https://www.statista.com/topics/4827/online-marketplaces
https://www.seedtable.com/startups-marketplace
https://a16z.com/2020/02/18/marketplace-100/
https://startupill.com/101-of-the-best-marketplace-startups-to-watch-out-for-in-2021/