The clothing market has changed massively even in just a few years. As sizing standards vary from brand to brand, it can be difficult for people to find items that truly fit well! That's one key reason why, ultimately, clothing startups are taking significant strides to create made-to-measure fashion.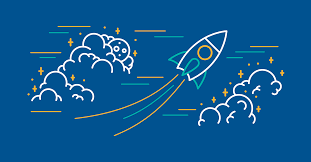 What are Made to Measure Clothing Startups?
Just as you may expect drapes or blinds to arrive made to measure, the clothing market is adapting likewise. Thanks to technological advances, it is getting easier for ventures to produce bespoke fashion.
Global fashion, with regard to revenue, is expected to bounce back by $672 billion by the end of 2023. This is following global curtailment in 2020 and 2021. Therefore, in the intervening time, it is understandable that clothing lines are looking to evolve very quickly.
3D printing and new commerce standards are helping to make bespoke clothing more attainable for the masses. Instead of relying on a store or label sizing standard, customers can now choose fashion based on exact measurements.
That, ultimately, could lead to less fabric wastage and greater consumer satisfaction the world over. Ventures in this sphere are working hard to help develop new resources to make made to measure more accessible.
What Current Innovations are Taking Place?
To really tap into what's driving this market, we need to consider some recent success stories. Startups in the made to measure clothing game are, by and large, working to make things easy on all parties.
Black Lapel is a company that is growing popular with men struggling to tailor quality suits. Their online tailoring model allows users to fine-tune their perfect suit without having to leave their homes. What's more, alterations are simple and affordable to arrange should they be required. The consumer-stylist connection here, too, is widely celebrated.
OriJeans, meanwhile, focuses more on the denim detail. Customers can tailor their pants as much as they demand without having to worry about a squeeze. This Baltimore venture is particularly notable for having leaped into the game via Kickstarter. In fact, they only needed $50,000 to get up and running!
Heading back to suits, Artful Gentleman also made use of crowdfunding to get up and running. Their high-end lines are tailored on-demand and never via machine. It's an authentic, convenient tailoring approach that's changing the way that people suit up!
Is Made to Measure the Future?
With so many concerns regarding differences in label fitting and outlet sizing, mead to measure is increasingly popular. This, for businesses, too, means that they can expect fewer returns and refund processes. It is excellent news for all involved in the clothing retail chain.
Thanks to technological and commerce innovation, it's easier than ever to shop for custom clothes. Will the majority of the consumer market catch on?
It's easy to find emerging trends and real-time data on made to measure clothing startups. Fundz has information that will help interested patrons, investors, and company founders alike.
SOURCES
https://www.inc.com/christina-desmarais/startups-custom-clothing-for-masses.html
https://fashionista.com/2014/07/8-tech-startups-tackling-clothing-fit
https://techcrunch.com/2014/02/19/trumaker-the-made-to-measure-mens-apparel-startup-closes-6-5-million-series-a/
https://www.shopify.com/enterprise/ecommerce-fashion-industry
https://fashionista.com/2018/12/made-to-measure-custom-clothing-brands
https://www.businessinsider.com/custom-made-to-measure-mens-clothing-online?r=US&IR=T#apposta-4
https://www.thegoodtrade.com/features/sustainable-bespoke-clothing
Topic: Startups