Biotechnology is increasingly exciting for many different reasons. Life sciences and biotech startups are helping us to re-evaluate our bodies and processes at cellular levels. Indeed, there are plenty of innovative companies striving to change medicine and research for decades to come. Let's look at some examples.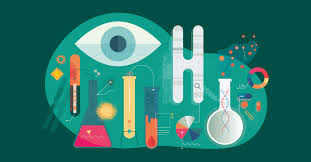 Biotech in Brief: The Numbers
Tapping into human biology through tech innovation may seem like science fiction to some people. However, it is an industry that is growing at a pace year on year. By 2025, research suggests the market may be worth more than $727 billion worldwide. In 2020 alone, biotech companies made more than $108 billion in total revenue.
Even more curious are the investment statistics. Records show that approximately $1.3 billion - between eight companies in the sphere - emerged through direct investment in Q1 2020. While some may see biotech and life science as somewhat unbelievable, it is a lucrative industry.
Startups across the US are continuing to tap into the growing need for personalized medicine and biotech. Statistics show that, in particular, California, Washington and Massachusetts are leading the way. But what are some of the most intriguing biotech innovators laying out for us in the years to come?
What Biotech Startups are Tapping Into
As you may imagine, biotech and life sciences is a vast, conjoined sphere. However, a few ventures do stand out from the pack.
One of them, Proscia, focuses on pathology. Based in Pennsylvania, Proscia develops AI tools to help learn how and why diseases behave as they do. It's through this firm that partnered laboratories are now able to work with impressively precise new data.
Synthekine, meanwhile, is a CA firm revolving around personalized treatments for such diseases. Specifically, the company helps to identify cytokine treatment and to develop schemes that pinpoint specific disease behaviors. Their plan of action is picking up wide interest, with a Series A round closing to around $82 million in Q3 2020.
CURE Pharmaceutical, also based in CA (Oxnard), develops delivery services to help improve drug performance and enhance safety. CUREform is their landmark platform, which helps ensure easier drug production and greater dosage precision. CURE is one of the fastest-growing innovators in the sphere, with an overseas expansion in sight.
Sana Technology, based in Seattle WA, focuses on stem cell research and gene modification. In particular, recent funding into the brand is helping to enhance tissue damage research and application. Since launching in 2020, they've raised more than $700 million from interested investors.
Will Interest Continue?
Gene editing and stem cell research remain a controversial platform for some. However, the science around it is evolving. Research continues to show that biotech can help us to understand how diseases operate on a deeper level. That is, arguably, one reason why investment continues to explode within the industry.
More and more biotech and life sciences startups are emerging through online databases. For example, a discerning investor may find their ideal cell research opportunity through Fundz.
SOURCES
https://www.biospace.com/article/top-life-sciences-startups-to-watch-in-2021/
https://foundershield.com/blog/biotech-startups/
https://www.qualio.com/blog/biotech-startups-in-2021
https://industrywired.com/top-10-life-sciences-startups-making-a-breakthrough-in-2021/
https://seedscientific.com/biotechnology-statistics/
https://www.statista.com/statistics/515428/expected-top-us-life-science-startups/
Topic: Startups