Tech startups are operating in a 'golden age' in the US. We are more dependent on technological innovation than ever before. However, some concerns and hurdles ventures need to consider, legally, if they are to survive long-term. What are the biggest rising challenges, and how can they overcome them?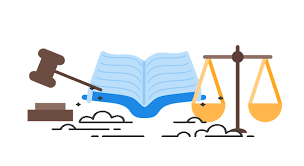 Challenges Facing Tech Startups
One of the first problems tech firms may face, legally, is IP (intellectual property) protection. As RocketSpace observes, startups face a mire of patent, copyright, and trade laws from the get-go. It is in US law that patent-holders have full rights. RocketSpace further posits that these rights no longer belong to the first owner of the IP.
Technology is challenging when it comes to unique innovations. There may always be derivatives and claims to infringement. Therefore, ventures must seek IP backing as early as possible.
There is also the matter of structuring. Structuring a young tech business may not seem too important. However, as Colleaga confirms, the way a tech company establishes itself has a knock-on for taxes and levies.
For example, a corporation is much different from a proprietorship. A proprietorship may only have a single owner. A corporation will need to consider shareholder rights and interventions. Failure to understand structure types could lead to unnecessary tangles further down the line.
How Can Tech Ventures Prepare for Legal Challenges?
Ultimately, it is critical to work with a business advisor and a legal representative at the formation point. It may be easy to assume that 'patching up' legal discrepancies further down the line is straightforward.
In an age of fast growth and pivoting – as ventures are known to monopolize on – it is crucial to consider long term security. Tech companies should guard their IPs with their lives and consider legal implications for staff. Depending on structuring, US law will require companies to offer specific workers' rights.
Experts will argue that as technology is fast-moving and fast-growing, there is a crucial need for planning! Investors and VCs will do best if they look for tech ventures with clear skeletons and handles on their IPs.
Otherwise, these may be the firms that fall at legal challenges soon. Growth potential does not merely revolve around popularity and product quality, nor does it rely on marketing. Future-proofing and protecting assets and products is perhaps more critical in this sphere than anywhere else.
An Investor's Approach
An investor may find a fast-moving, exciting company tempting for investing. However, any technology venture expecting funding should have clear, concise legal plans and backing in place. It is vital for the investor, too, to ensure their potential projects have such protection.
Otherwise, this may result in lost time and money in the long-term – for all involved.
Right now, investors can look for established, funded tech startups via resources such as Fundz. It is easier than ever to find exciting technology firms – but legal protection assurance is a must.
SOURCES
https://www.natlawreview.com/article/legal-issues-high-growth-technology-companies-series
https://www.colleaga.org/article/legal-issues-technology-startups
https://www.rocketspace.com/tech-startups/the-ultimate-startup-legal-checklist-5-issues-founders-must-solve
https://www.pjmconsult.com/index.php/2020/02/4-common-legal-issues-for-startups-for-tech-companies.html