In 2012, a notable shift was beginning to materialize in the way companies perceived their data. A vast reservoir of information was available, but there was a glaring gap: companies, big or small, were struggling to glean meaningful insights about their customer base. Moreover, harnessing this data to spur revenue via personalized marketing seemed an insurmountable challenge. This is where Klaviyo's co-founders, Andrew Bialecki and Ed Hallen, stepped in.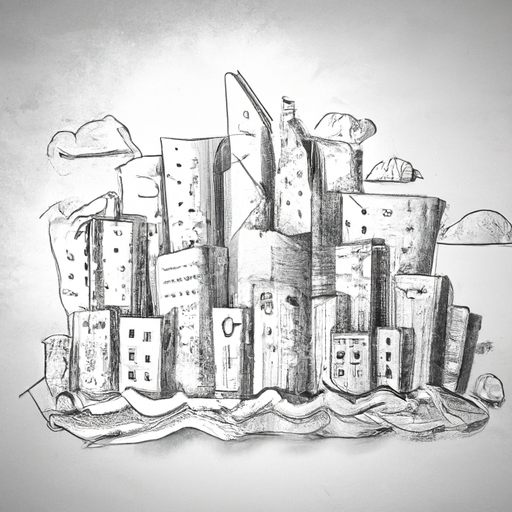 Klaviyo's inception was not backed by massive capital injections or celebrity endorsements. The real bedrock of their growth narrative can be traced back to the company's bootstrapped origin. Both Bialecki and Hallen harbored an entrepreneurial fervor with a shared ambition: constructing a robust growth venture that empowers other entrepreneurial spirits. Their commitment was palpable—they not only founded Klaviyo in 2012 but for the subsequent three years, they poured over every line of code, engaged with their clientele daily, and immersed themselves in ceaseless experimentation to guarantee the perfect product-market fit.
Their relentless pursuit led them to a singular focus: the revenue generated by their customers using Klaviyo, aptly termed as "owned revenue." But they soon realized that the existing technology landscape lacked the tools to harmoniously integrate data, analytics, and marketing. Unfazed, they embarked on a journey to create it themselves. Fast forward to today, and over 100,000 renowned global brands have entrusted Klaviyo's email and SMS marketing platform to steer their communication strategies.
A slew of accolades and recognitions stand as testament to Klaviyo's meteoric rise. The year 2019 saw them being featured in Forbes' Cloud 100, an elite list spotlighting top private cloud companies. By 2022, they were not only celebrated as one of the top 50 best workplaces in the UK for medium-sized companies, but also clinched a strategic endorsement from e-commerce behemoth Shopify. The latter earmarked Klaviyo as the recommended email solution for its premium Shopify Plus merchants, further injecting a whopping US$100 million investment into Klaviyo.
2023 turned out to be a significant milestone, with Klaviyo announcing its IPO in New York, partnering with prestigious financial institutions, Goldman Sachs and Morgan Stanley. Concurrently, the company found itself lauded among the top 600 US workplaces and, once again, among the UK's top workplaces.
With a clientele surpassing 50,000, including heavyweights like Adidas, Sephora, and Dollar Shave Club, Klaviyo's platform epitomizes cloud-based marketing excellence. Their strategy to enhance profitability—trimming cloud computing expenses and revisiting pricing—has yielded impressive results. Financial reports highlight the company's robust health: a promising net income of $15.2 million in the first half of the year, showcasing a stark turnaround from the previous year's net loss.
However, the landscape is not devoid of challenges. Market evaluations hint at a possible valuation of around $5.3 billion for Klaviyo, potentially a 40% dip from its last private funding round in 2021. This could be a slight setback for Klaviyo's patrons.
Klaviyo's saga underlines the transformative potential of venture capital, having successfully amplified its reach and service offerings. But as they continue to scale, they will be keenly watched by competitors, especially with Attentive, their main rival, gearing up for a public listing next year.
In the ever-evolving landscape of email marketing, Klaviyo stands as a testament to what vision, relentless drive, and customer-centric innovation can achieve. The future looks promising, and the industry waits with bated breath to witness their next move.