Millions of us rely on startups for innovations on terra firma, but what about the outer limits? Recent news reveals that the US and UK are joining forces to encourage ventures to pitch military space concepts. But what exactly does this competition involve?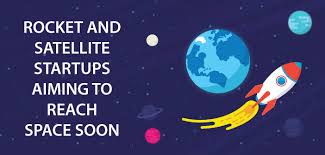 What is International Space Pitch Day?
International Space Pitch Day is set to provide startups with a share of up to $1 million in funds. Specifically, it will revolve around innovations for space exploration, research, and logistics.
It is a joint venture between the US Department of Defense and the UK Ministry of Defence. It's emerging as a huge push for new ideas to help bring people closer to the stars.
Specifically, following qualification, space research companies will be able to make a one-day pitch to try and claim $66,000 on the spot.
"With International Space Pitch Day, we are once again expanding our opportunities for partnership with international companies bringing pioneering capabilities to our Space Force Professionals," Dr. Will Rope advises, on behalf of the Air Force for Acquisition.
"We will tap into the genius of the commercial space industry, who will provide new technologies and services for the US and our allies," echoes Lt General John Thompson, leading the command at the US Space Force.
How Can Startups Help?
The pitch day is mostly going to revolve around the relatively new Space Force development in the US. It's the latest wing of the American military defense system to spring forth, and therefore, high innovation is in urgent demand.
Ventures taking part in the hunt for innovators will need to pass one of six tests. These will revolve around the spheres of threat prevention, space weather analysis, satellite operation, and domain awareness.
What may surprise some people is that there are many space ventures already operating. Of these, around half claim funding directly from VCs, a further 22% from Angels, and 7% from private equity.
Small company innovation in space is nothing new. Astra, a leading venture in California, US, continues to test rocket launches amid a tense global climate. In early 2020, they were setting up orbital launches – and it appears late summer will continue to see rockets launching on behalf of the firm.
Who Could Win Funding?
The competition is open to innovators and small companies across the globe. However, it is the first initiative of such a nature to bring the UK and the US together. The British government advises that proposals for the pitch day must arrive by September 2nd, 2020. The event itself will then take place later this November.
It's thought that up to 15 successful pitches will emerge from the day, where innovators will be able to take control of new funding contracts for the most promising space R&D outlines.
It's entirely possible for space startup companies and investors to find one another through startup databases such as Fundz. However, this latest challenge for specialist startups is likely to whet plenty of appetites by the fall.
SOURCES
https://www.defensenews.com/global/europe/2020/07/22/us-uk-launch-military-space-competition-for-startups/
https://www.gov.uk/government/news/uk-and-us-militaries-launch-800k-international-space-pitch-day
https://www.space.com/darpa-launch-challenge-astra-military-space.html
https://techcrunch.com/2020/03/11/experts-say-space-force-is-a-vital-massive-shift-for-us-military/
https://www.losangeles.af.mil/News/Article-Display/Article/2289131/ussf-smc-and-uk-mod-partner-to-launch-international-space-pitch-day-event/
https://www.statista.com/statistics/666236/space-start-up-investor-distribution-by-type/
https://techcrunch.com/2020/07/16/astra-completes-rocket-3-1-static-test-fire-ahead-of-launch-attempt/