In the modern age, we are learning more and more about our mental health, how to treat it, and why it is important. That is one reason why startups specializing in improving mental health services are emerging all the time. But what are US ventures doing to help improve standards?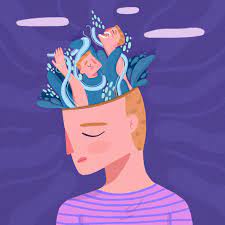 Forgotten Health?
Experts in the healthcare sector believe that, by and large, mental health is going forgotten. Some believe that a lack of resources in the US shows this side of treatment to be an 'afterthought.' Of course, mental health is invisible, making it sometimes difficult to diagnose.
However, advocates for mental health believe this is not a reasonable excuse for lack of research and support. That, thankfully, appears to be changing. The rise of digital health in the US, for example, is likely to revolve (at least in part) around therapy service. In Q1 and Q2 of 2020, US digital health or telecare raised around $5.4 billion in funding, total.
It's thought mental health ventures received record funding in Q1, too. Statistics show companies in the sphere raised $576 million, total – breaking apart long-term records.
With digital health emerging into the mainstream, ventures specializing in the mental health revolution may now have a wider platform.
How Are US Startups Helping to Improve Mental Health Care?
To understand the future trajectory of mental healthcare in the US, we need to look at startups' plans. What are emerging ventures and entrepreneurs doing to help improve mental health standards?
Clarigent Health is an intriguing example, thanks to their commitments to artificial intelligence. Through machine learning, Clarigent offers technology that will commit to diagnosing mental health conditions earlier than standard.
Sentio Solutions, meanwhile, revolves specifically around cognitive behavioral therapy, or CBT. The team at Sentio provides real-time solutions for behavioral monitoring. This technology is stated to be particularly helpful for people suffering from bipolar disorder and depression.
Headspace is a mental health app that has grown hugely over the past decade. Starting life in 2010, the CA-based firm offers online meditation practice and workouts. Specifically, this is a smartphone app that enables users to take a step away from life's stresses to cool down effectively.
Mental healthcare at work, too, is increasingly important. Ginger recognizes this, developing a platform through which workers can get the help and care they need when they need it. The company is, at present, worth $220 million in funding.
Rethinking Mental Health
As shown, it is clear that many companies and ventures are willing to think outside of the box. Mental health needs are complex and varied. Firms offering apps, monitoring tech, and direct healthcare support are all helping to put psychological treatments on the map. It's clear that the US has some way to go.
However, investors may find startups and entrepreneurs working in the field through databases such as Fundz. Its apparent mental health has never been more important. Could the above companies hold the key to long-term respite?
SOURCES
https://www.medicalstartups.org/top/mental/
https://www.fool.com/investing/2020/06/14/the-top-5-mental-health-startups-of-2020.aspx
https://www.fiercehealthcare.com/tech/digital-mental-health-startups-saw-record-funding-q1-here-are-sectors-got-funding-boosts
https://www.fiercehealthcare.com/tech/funding-for-digital-behavioral-health-startups-surged-amid-covid-19-pandemic
https://techcrunch.com/2020/11/23/mental-health-startups-are-raising-spirits-and-venture-capital/
https://www.startus-insights.com/innovators-guide/5-top-mental-health-startups-impacting-industry/
https://www.statnews.com/2021/01/19/startups-innovations-truly-improve-mental-health/
Topic: Startups