It may not be an obvious sphere for startups to pivot into, but funeral tech is growing into big business. Whether making burials more energy-efficient or helping people achieve their funeral wishes, the industry is booming. But what are funeral tech ventures doing, in the US, to help transform end-of-life ceremonies?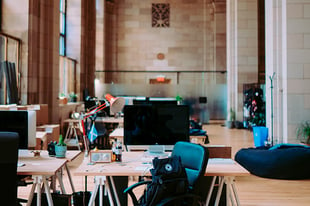 Are Funerals Changing?
One of the key reasons behind technology emerging in the funeral and burial sphere is societal change. Estimates show that cremation is now outweighing burial in the US, to the tune of a 56% majority. Further estimates and projections claim this could be as high as 78% by 2040.
That, of course, helps to make funeral services more flexible. Arguably, cremations can take place over longer periods. The attachment of ceremony to cremation is not necessarily as fixed as that of a burial. Therefore, in a world where efficiency is ever important, it seems many people want to speed up their send-offs, too.
Startups in funeral tech are also clearly aware that burial is not necessarily environmentally friendly. Complaints surrounding traditional coffins, for example, stand tall as key reasons for people seeking out cremations. However, in some cases, funeral tech innovators are making burials that little bit more eco-positive.
How are Startups Making a Difference?
To understand the nature of the funeral tech innovator a little more clearly, we need to consider a few examples. In the US, there's a raft of burial and end-of-life tech innovation gathering plenty of investor interest.
Eterneva, for example, is an Austin-based venture worth $4.8 million at last funding round. The two-person team is outnumbered by investors for a critical reason. They focus on technology that allows you to transform ashes into diamonds. This, to many, may be a more aesthetically pleasing way to honor the memories of a loved one.
Better Place Forests is worth even more, at funding of $52 million (Series B at last seed). This Bay Area firm works to create forestry from those who choose to cremate their loved ones. Specifically, they offer technology to 'give back' to the planet. They not only save on coffin deterioration but provide new life as another fades away.
Solace is an up-and-coming Portland venture from David Odusanya and Keith Crawford, previously big names at Nike. Solace's focus is on providing carbon-neutral cremation technology at flat pricing. The model for this firm could pick up interest for its clarity in pricing and its commitment to the environment.
The Future of Funerals
Even the way we say goodbye to loved ones is changing. Specifically, many of us wish to be just as flexible and efficient in death as we are in life!
It is safe to say funerals will continue changing for the better if US startups have any say. Fundz may offer more insight into this sphere for investors keen to know more.
Sources
https://www.wired.com/story/tech-is-making-funerals-weird/
https://www.geekwire.com/2020/solace-disrupts-decisions-around-death-using-tech-simplify-cremation-services/