In funding news, the average Series A funding round has jumped to $11.78 million in the U.S. for the week ending 4/27, according to the most recent Series A Funding Trends report from Fundz.
Massachusetts and New York recently funded startups are now in a virtual tie in startup funding year to date, with about $2 billion raised each. However, Massachusetts investments are much more evenly distributed among tech, healthcare, biotech and pharmaceuticals.
The following chart shows startup funding YTD, excluding merger & acquisition related fundings and investment funds raising capital.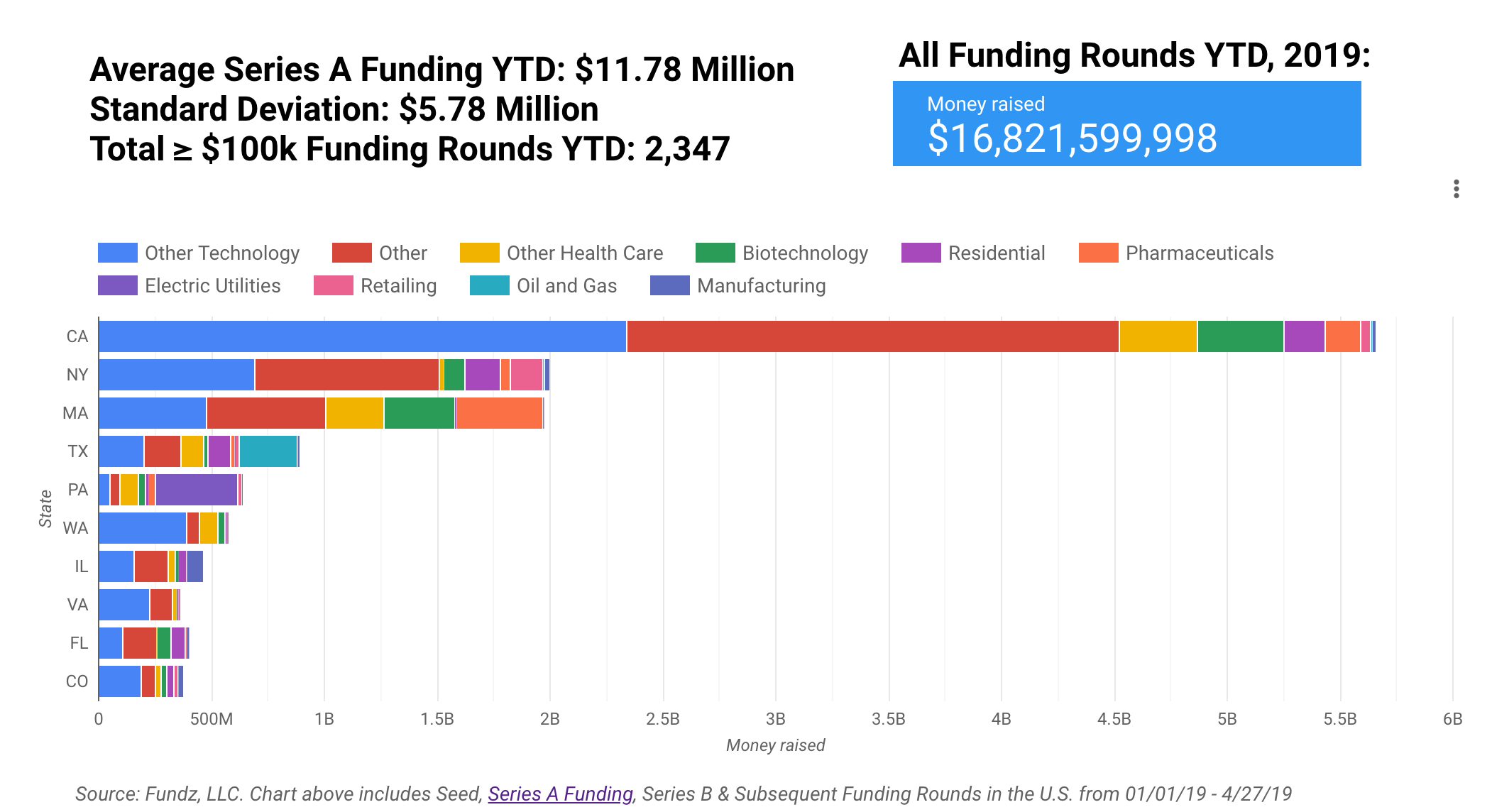 Topic: Series A Funding