We all need to take notes sometimes. But what happens when we lose track of the notes we create? Whether in meetings or everyday life, it can be challenging to keep track. Dendron is one of few startups looking to completely transform the note-changing game for the better.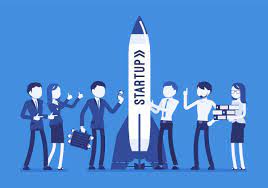 Who Is Dendron?
Dendron is a company working hard to help us crunch large-scale data in a streamlined, hierarchical fashion. The firm, founded by Kiran Pathakota and Kevin Lin, is a venture that's currently worth $2 million in direct funding.
But what is it that Dendron offers that other note-taking startups don't? For one, the expertise. Both Lin and Pathakota have backgrounds at Amazon. The former was an AWS engineer, while Pathaokat was an Amazon program manager.
Specifically, Lin advises, Dendron aims to fill the note-taking gaps that Google Docs leave behind. "Google Drive and Google Docs should be enough for note-taking, but they're not," he advised.
What Exactly Does Dendron Offer?
Dendron's landmark software is built via VSCode and works to markdown standards. It's completely open-source, and where it differs from other programs is in its hierarchy.
Offering a top-down hierarchical model, Dendron aims to make pulling and referring to notes easier the more you notate. The founders provide a system with unlimited flexibility through backlinking and what they refer to as a 'canonical hierarchy'.
Essentially, the software aims to help users create digital notebooks and collate them in a coherent fashion. The developers refer to Dendron as a 'second brain' – which may give more indication as to how it works.
The developers intend for Dendron to work against the 'note piling' mainstream of other startups in the sphere.
How is Dendron Faring Compared to Other Startups?
Dendron's ethos is impacting many interested VCs. Only founded in 2020, their most recent seed round raised $2 million from four separate investment bodies.
Specifically, First Rays, Altair Capital, Fuse and The Founders' Co-Op all contributed to the firm.
It's also worth noting (pun not intended) that Dendron has growth in their sights. The $2 million seed in question will help to fund new engineer hires. Lin, in particular, initially graduated from the firm through Y Combinator, allowing them to hit the ground running.
What's more, the founders have plans to expand Dendron further. Team-based note-taking is reportedly on the horizon as demand increases.
What's Next for Note-Taking?
There is an abundance of note-taking and note-capture software and apps out there. However, Dendron aims to avoid the plethora of data siloes that arise from some of the lower-end programs. By comparing their software to Google Docs – in a sense, it aims to finish what Google started – is a very bold and exciting move. But will Dendron emerge as the market leader in years to come?
Regardless, investors and third parties may still find plenty more startups based in note-taking available for funding online. Could the next Dendron be waiting for investment in databases such as Fundz?
SOURCES
https://kevins8.medium.com/dendron-an-open-source-local-first-anti-roam-note-taking-tool-ca1ba65d3058
https://news.ycombinator.com/item?id=24898373
https://rocketreach.co/dendron-profile_b5acf5cdf6165c1a
https://www.geekwire.com/2021/take-note-amazon-vets-raise-2m-dendron-tool-manage-large-amounts-information/
https://marketplace.visualstudio.com/items?itemName=dendron.dendron#:~:text=The%20hierarchical%20note%20taking%20tool,split%20panes%2C%20and%20so%20forth
https://www.crunchbase.com/funding_round/dendron-seed--fa1f8876
https://www.geekwire.com/2021/meet-seattle-area-startups-just-graduated-remotely-y-combinator/
Topic: Startups