According to scientists, humans are causing significant harm to our planet. The world is getting warmer, and beyond that, the ice caps are melting. With such a huge push for companies and individuals to go carbon neutral, startups are following suit. Let's take a look at a few conservation startups aiming to save the planet while they can.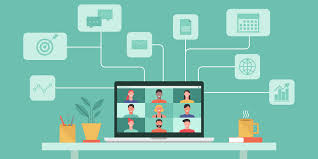 Salus Resources: Ecological Research
Building services are under more pressure than most to avoid causing mass devastation to the environment. As such, conscientious contractors need help from experts who can weigh the pros and cons of developing on specific land.
Salus Resources leads several startups in environmental impact research. Specifically, the venture works with companies as well as federal resources. They offer a deep analysis of the environmental impact of specific building works. Therefore, contractors and building managers can be sure they are not encroaching on local habitats.
Coeio: Ecological End of Life Resources
Coeio, based in Mountain View, CA, understands the environmental impact of traditional burials. Specifically, the firm focuses on human and animal funeral products that are kind to the ground. Instead of choosing traditional coffins, people can elect to be buried in a Coeio Infinity Body Suit.
Coeio aims to refine and rethink the funeral process in an ecological way. Their research indicates that cremation releases noxious toxins into the atmosphere, as does embalming. The company's Body Suits effectively help to speed up decomposition.
Clarity: Reducing Pollution
Pollution is a huge problem that may not have one solution. However, Clarity is a venture committed to innovating to the cause. They engineer an air quality monitoring product to help companies and individuals manage their pollution and carbon levels.
Critically, Clarity is already widespread in terms of global influence. They have products emerging in markets across more than 30 countries around the globe. Not only that, but the company already deploys analytics in more than 70 pollutant cities worldwide.
Rainforest Connection: Cutting Back Illegal Logging
Rainforest destruction is continuing to impact the environment to devastating extents. Rainforest Connection, or RFCx, is a Bay Area innovation offering incredible technical support to illegal logger hunters.
Specifically, RFCx offers a mobile platform that enables cellphones to listen for illegal logging or tree poaching machines—using an intelligent algorithm, RFCx's service centers around a sound signature standard. Should an alert raise, RFCx will raise the alarm to a partner who can take legal action against reported loggers.
Why Startups Need to Keep Thinking Green
Ventures and innovators work hard to look for new ways to deploy the technology by means to improve our lives. However, there is also a growing need for innovators to manage our ecological impacts. The world is not going to last forever – and thankfully, many firms like the above can help.
Investors and Angels looking for green startups can consult databases – such as Fundz –to find promising eco-innovators. Now is the time to start caring for the world around us before it's too late.
Sources
https://www.ecosystemmarketplace.com/articles/conservation-entrepreneurs-are-ready-to-get-down-to-business-watch-their-pitches-here/
https://www.startus-insights.com/innovators-guide/5-top-startups-tackling-wildlife-conservation/
https://www.prnewswire.com/news-releases/the-most-exciting-green-startups-to-watch-in-2020-301027336.html
https://www.investopedia.com/articles/investing/021116/10-fastest-growing-green-startups-2016.asp
https://angel.co/environmental-innovation
https://angel.co/company/rainforestcx
https://angel.co/company/coeio
https://angel.co/company/claritymovement
Topic: Startups