FinTech is a big word on many investors' lips. Recent global events have led to people using banking and trading apps on mass. While FinTech may be popular with many, establishing successful startups isn't without its challenges. Let's consider some of the obstacles successful launches have to overcome.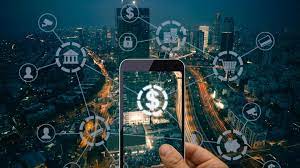 Regulations Abound
For FinTech in the US, there are regulatory obstacles that all startups have to navigate. While the regulations various companies will need to adhere to will vary from firm to firm, they are widespread. For example, all FinTech bodies in the US will need to ensure they collect consumer credit appropriately.
This is overseen by the FCRA, or the Fair Credit Reporting Act. The FCRA is there to protect consumers, as is the GLBA or the Gramm-Leach Bliley Act. The GLBA ensures that FinTech companies keep their customers abreast of what happens to their data. In addition to all of this, there are anti-money laundering laws - which, naturally, all legitimate ventures must abide by.
The JOBS Act, which applies to crowd funders, and the Securities and Exchange Acts, are also important milestones to cross. However, these will only apply if a company handles ICOs.
With so many regulations and laws for companies to follow, some founders can find it all a little muddling. However, FinTech is booming - meaning these obstacles are not impossible to navigate.
Startups' Competition Concerns and More
FinTech remains hugely competitive. It is fair to say that with FinTech investments the world over rolling in at almost $40 billion, this is a fierce sphere. Therefore, any new venture may find that the marketplace can be challenging to enter into.
That said, traditional banking is not going away any time soon. There are more than 10,000 Fintech innovators across North and South America alone. This number is growing, even though there is still some resistance from centralized banking.
Big banks are the leading competition innovators must rally against when setting up for the first time. It can seem like a big challenge. However, with cryptocurrencies and open banking changing the way we see money, anything is possible.
The Trust Factor
Finally, we need to consider trust. Various financial crashes and other global crises over the years may impact everyday consumers hard. Therefore, it makes sense that Fintech providers need clarity on their side to succeed in modern finance.
Bankers are sometimes seen as shadowy figures by people who struggle with financial concerns. What modern FinTech strives to do is give money management a friendly, open, and honest face.
Trust may be a challenge to build between company and consumer. However, it is an open and honest approach that is likely to set new innovators apart from the old guard. Could a new wave of honest banking save the day for those keen to make money more manageable?
Tools such as Fundz may hold the key to the latest in FinTech innovation. This is a sphere that is only set to grow - what might the future hold?
SOURCES
https://www.currencycloud.com/company/blog/four-challenges-facing-fintech-businesses-around-the-world/
https://www.growthgorilla.co.uk/blog/the-biggest-challenges-facing-fintech-in-2020
https://www.statista.com/topics/2404/fintech/#topicHeader__wrapper\
https://dashdevs.com/blog/the-ultimate-guide-to-us-fintech-regulations/
https://www.entrepreneur.com/article/347166
https://www.mobindustry.net/7-key-challenges-fintech-startup-faces-and-their-solutions/