While marijuana may still be contentious in US law, more and more cannabis startups are developing innovations. One such venture riding high after funding injections is Dutchie, leading the way for safer cannabis resources. But how is Dutchie helping to change the way cannabis distributes across the US?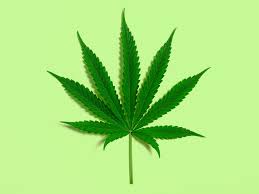 Who is Dutchie?
Dutchie's ethos lies in helping people access safe, legal cannabis across the US. Specifically, their technology helps dispensaries manage and retail their marijuana products online. This way, the firm helps to safely and legally market their products to honest buyers.
The firm is continuing to grow in strength. It acquired brands in Leaflogix and Greenbits in recent times, further expanding its technological arsenal. Their aim, of course, is to help cannabis suppliers find people easier on the web. The same, naturally, applies the other way around.
With society continuing to relax towards cannabis, Dutchie is one of several startups pivoting towards significant, looming change. Marijuana is under discussion at the head of government currently. While we may still be some way away from mass legalization, Dutchie is confidently investing time in the sphere.
Investors feel the same way. Recent news emerges that, in a very short space of time, the company achieved unicorn status. Could this be a sign the cannabis revolution is just around the corner?
$200 Million Series C Success
Dutchie reports that this month, they lead with a healthy injection of $200 million at Series C. This leads the company towards a valuation of $1.7 billion. As you may imagine, that renders the company one of the most prominent cannabis unicorns in the country.
However, what's most impressive is that the company has boosted its value eightfold in just eight months.
The firm found financial support from Howard Schultz, former Starbucks mogul, and Thrive Capital and Casa Verde. Investors new to the company, such as Dragoneer, also helped the company reach its latest milestone. However, it is thought to have been Tiger Global that has made the most significant impact so far.
The Future of Cannabis
Cannabis, in the US and elsewhere, continues to carry a stigma. Simultaneously, many reports claim that marijuana is not as harmful as harder drugs, laws and statutes still claim otherwise. Some studies also suggest that tobacco may be more dangerous, yet it is legal to smoke in many cases.
Innovators such as those on board at Dutchie work on challenging perceptions and breaking down barriers. Making legal, safely produced marijuana easier to source may be a good argument favouring full legalization.
Movements like those behind Dutchie's doors may actively help the US 'come around' to marijuana and its reported benefits. It is another case of ventures helping to foster societal change and technical convenience for mass audiences. Dutchie may lead the way in this regard.
Investors and Angels keen to find disruptive startups such as Dutchie may find databases such as Fundz particularly useful.
Sources
https://techcrunch.com/2021/03/16/in-new-round-dutchie-focused-on-smoother-cannabis-retail-sees-its-valuation-soar-by-eight-times/
https://www.geekwire.com/2021/cannabis-retail-tech-startup-dutchie-valued-1-7b-raising-200m/
https://mjbizdaily.com/cannabis-tech-platform-dutchie-raises-200-million-acquires-greenbits-leaflogix/
https://finance.yahoo.com/news/dutchie-leading-cannabis-tech-platform-110000043.html