Spectacles wearers, rejoice - there are more choices in innovative eyewear now than ever before. But just how has this market evolved in a few short years? In this guide, we'll take a look at a handful of eyewear startups working to make glasses genuinely eye-catching.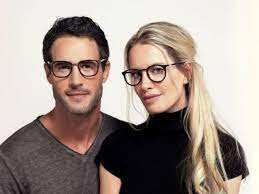 Great for Kids: Pair
Getting kids to wear their glasses - let alone finding the right pair - can be a nightmare. Thankfully, New York venture Pair has developed an innovative online platform for you to customize their look completely.
Upload a prescription and give your kids complete control over their specs! Founded in 2017, the firm is worth at least $14 million in funding at the time of writing.
Blue Light for The Better: CalmOptics
CalmOptics, a venture operated via CA-based DOER Inc, is helping people across the US adjust to screens. Following a year plus of intensively looking at PCs, phones, and tablets, it's increasingly vital for us to keep our eyes in check.
Blue light glasses available from CalmOptics actively block harmful light from our devices. We may not know precisely how much damage our eyes are taking on day after day! The eyewear innovator has been producing its creations since late 2019.
Conferencing for the Eyes: Vusix
Vusix is a long-standing firm based out of Rochester - and they are market leaders in smart eyewear. While the public thirst for smart glasses may yet rise, Vusix is working hard to bring them to the office.
With investments from Intel and ARK, the brand is producing integrated apps and optics for smart conferencing. In a world where more people work remotely, this could be a valuable addition to commercial attire.
Bending Reality: Magic Leap
Magic Leap is a US-based firm that is rapidly approaching triple unicorn status at the time of writing. The company focuses on augmented reality, or AR, which is commonly used in gaming and marketing.
Magic Leap's headsets have retinal displays to help superimpose items into traditional fields of vision. The company's received significant backing from some household names, too. The likes of Warner Bros and Qualcomm helped bring total funding for the company to $2.98 billion.
With Facebook primarily focusing on virtual reality or VR, many startups rush to the AR platform to catch up. However, AR is different from VR in many ways, and innovators such as those at Magic Leap are making extended worlds a reality.
Startups Eyeing the Future
There is a logical step beyond the smart devices we currently use, and for many, that is smart eyewear. However, eyewear can be more than just 'smart'. Innovators in the optic field are finding new ways to make eye health more accessible. As we've seen above, some are even helping make spectacle-buying more fun!
Real-time data on eyewear innovations is available now for you to view through Fundz. These startups have the vision to improve - well - vision in general!
SOURCES USED
https://tracxn.com/d/trending-themes/Startups-in-Smart-Glasses
https://opencorporates.com/companies/us_ca/C4791756
https://www.entrepreneur.com/article/275946
https://startupill.com/14-innovative-eyewear-startups-worth-a-follow-in-2021/
https://tracxn.com/explore/Eyewear-E-Commerce-Startups-in-United-States