Coffee is a massive business indeed. While it may seem as though bean brews can't be improved upon, innovators are still working hard in the niche. So, what's changing in the coffee world, and what do coffee startups have in mind?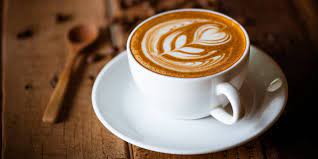 Coffee is on the Grow
It is safe to say that people adore coffee. There is talk of a 'third wave' in coffee right now, with the sector hitting impressive revenue highs. Sources suggest that high-end coffee will go 'viral' by 2025, to the tune of $85 billion in global value. That's an uptick of more than double since 2018.
The fact is, more and more investors are paying money into coffee. There is also a growing taste for 'craft' blends, much as we've experienced with beer and wine. Therefore, it is safe to assume that coffee will follow suit - and that startups primarily focus on flavors.
That said, there are still innovators who work hard to change how we make, distribute and enjoy coffee. With that in mind, what specific inventions are startups working on right now?
Coffee Startups Making Changes
Coffee ventures worldwide aim to make coffee tastier and more accessible to all. For example, Bean Box creates customer-selected coffee deliveries to bring world brews to their doors. The US firm has raised more than $2.5 million, total. Their innovators are working hard to develop a strong selection of world coffees with expert roasters.
Blank Street, meanwhile, recently made $25 million at Series A. Based in NYC, the firm started with a mobile coffee shop unit and grew its scope. The brand now has 14 different locations, aiming to offer quick coffees on the go. This, of course, is likely to appeal to busy professionals looking for that early morning hit!
Coffee ventures, therefore, appear to be working with the idea of streamlining service. Ordering coffee via app or through a simple mobile stall is likely to be hugely convenient for many people. Beyond this, the interest in specialist coffee is constantly growing. That means firms in the niche are working with creative talents to make new tastes.
There's also the fact that making coffee can, of course, be made more efficient, too. Some companies may consider ways to squeeze more Joe out of fewer beans. Others, meanwhile, may look at ways to bring world-class coffee to homes and small businesses alike.
The Coffee Loving Nation Awaits
We are a global nation of coffee lovers! Therefore, it is safe to say the interest in a hot cup or two will never go away. Then, it stands to reason that innovators are looking for new ways to make it more exciting and refreshing.
Startups in the niche and investors keen to break into the coffee game have tons of data available. Fundz is here to help break down real-time numbers - take action and take a look!
SOURCES USED
https://techcrunch.com/tag/coffee/
https://dailycoffeenews.com/2021/10/13/new-york-coffee-startup-blank-street-lands-25-million-plans-100-small-shops/
https://www.fastcompany.com/90419801/forget-the-tech-bubble-craft-coffee-is-the-next-boom-industry
https://www.geekwire.com/2019/starbucks-keeps-innovating-coffee-crazed-seattle-tech-ideas-brewing-plenty-startups/
Topic: Coffee Startups