The human brain is complex and wonderful. Therefore, it stands to reason that we should look after our own as carefully as possible. Startups across the USA are working to produce nutritional supplements to help support cognitive health. But how big is the market, and what can we expect?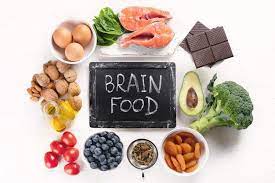 What is 'Brain Food'?
Brain food is a term that describes supplements and comestibles that help our cognitive function. Not only that, but some brain food could help to stave off mental decline for the years to come. Extensive research into these supplements is helping to grow the brain food market at an exponential rate.
Forecasts suggest that we will likely see more than 8% growth in this market between now and 2027. That could mean brain supplements may obtain funding of more than $13 million across the years to come.
Cognitive decline affects more than five and a half million people - in the form of Alzheimer's Disease - in the US. Dementia and neurological illness are distressing for the sufferer, their family, and friends.
However, some US startups are taking advantage of ongoing research to produce food supplements that could help slow cognitive decline.
How are US Startups Helping to Support Our Brain Health?
Innovators in the brain food sphere are focusing on producing tasty foodstuffs full of essential nutrients. Specifically, many focus on 'starting early' - in that introducing the proper nutrients sooner rather than later could help prevent decline.
Braniac Kids serves an intriguing premise. Producing a range of child-friendly yogurt, the line offers tasty treats to youngsters that contain critical proteins. Protein is crucial to healthy brain development, and these yogurt products are lower in sugar than many others on the market. With four different flavors, the brand aims to help introduce proteins in a tasty way into developing diets.
Memory is a food supplement that offers 'timeless' ingredients. The North Carolina firm behind its production offers tasty blends of protein supplements made from spinach, almonds, flax, and more. Crucially, Memore produces supplements backed by science without a 'trendy' slant.
Specifically, Memore is marketed as a long-term solution. There are a variety of superfoods rich in nutrients that, research suggests, support long-term cognitive health. It is a key player in a market reportedly worth $7 billion. The company's focus is not purely on its products but also on educating people on how to look after their brains more carefully.
Could US Innovators Help Eradicate Cognitive Conditions?
While the brain food sphere, specifically, still has room to grow, it is clear that investors are throwing their weight behind cognitive research. Journal articles in abundance reveal that the key to better brain health lies in what we eat. Does that mean brain food will necessarily hold the key to beating conditions such as Alzheimer's?
Investors, VCs and interested third parties keen to learn more could find what they are looking for through databases such as Fundz. With exponential growth expected by mid-decade, funding startups focusing on brain food might be a lucrative ticket.
SOURCES
https://www.foodnavigator-usa.com/Article/2021/05/20/Brain-food-startup-Memore-The-cognitive-health-market-is-around-7b-and-growing-8-annually
https://www.fooddive.com/news/startup-launches-first-food-based-brain-nutrition-brand-for-kids/549386/
https://www.bizjournals.com/sanjose/news/2019/10/14/the-pitchcerebelly-delivers-brain-food-for-babies.html
https://www.businesswire.com/news/home/20201001005590/en/Global-Brain-Health-Supplements-Market-to-Surpass-US-13492.6-Million-by-2027-Says-Coherent-Market-Insights-CMI
Topic: Startups