Biotech startups are growing in popularity. Some, such as the team at AltPep, are looking to fight conditions we do not understand completely. But how is AltPep helping to change what we know about Alzheimer's Disease and how we can treat people?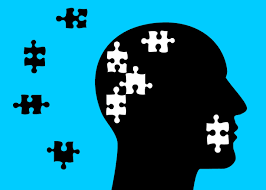 Who are AltPep – and What is Their Mission?
AltPep is a medical venture, run by Professor Valerie Daggett, based in Seattle. The firm's focus is on researching and treating amyloid protein concerns. It is problems caused by these proteins, AltPep confirms, that can lead to various infections and neurological conditions.
Alzheimer's Disease is one of the most prominent of those affected by amyloid failure in the body. AltPep's mission is to help detect amyloid problems before they have the chance to cause such neurological conditions.
To do this, they use advanced computer models to assess potential flags and signs. Such an approach, the company confirms, may help them to detect Alzheimer's before symptoms emerge. As they develop the techniques for early detection, the company also hopes to create a cure strategy.
What is AltPep's Funding Situation?
After an uncertain 2020, Professor Daggett and the AltPep team recently confirmed Series A funding of $23.1 million. After just two years of development and capability concerns amid global crises last year.
The funding for AltPep's projects arrives from two major sources. Both Matrix Capital Management and Alexandria Venture Investments show interest in the company's projects. Their funding is likely to help kickstart the firm's team into diving deeper into amyloid predictions.
As such, the Seattle company will now look to set up a specialized laboratory based in Northlake. The new location is reportedly 7,500 square feet in size. Professor Daggett and her team hope this will allow them to bring in more specialists to map out the road ahead.
Treatment research is likely to be the end goal for AltPep, or, at least, a marker. The research they conduct may also give insight into conditions such as Parkinson's Disease and drug resistance.
However, Alzheimer's Disease remains the team's primary focus. At present, an estimated 5.5 million people in the US live with the condition. The majority affects seniors over the age of 65, but a proportion of at least 200,000 citizens are younger.
Therefore, investors feel now is the time to start tapping into new ways to assess and treat the debilitating condition.
The Future of Healthcare Startups
Ventures such as AltPep are likely to be inspiring to similar companies in the same sphere. Technology is helping us to understand unknown diseases and conditions more and more. Funding in the shape of AltPep's recent Series A success is a genuine triumph for humanity.
Investors keen to find alternative startups working to combat debilitating illnesses and conditions may use startups databases such as Fundz. Here, VCs and angels can find funded solutions with clear roadmaps ahead. Together, we can beat unknown conditions one step at a time.
Sources
https://alzheimersnewstoday.com/alzheimers-disease-statistics
https://www.crunchbase.com/organization/altpep-corporation
https://pressfrom.info/us/news/science-and-technology/-637865-seattle-biotech-startup-altpep-raises-23-1m-to-tackle-alzheimer-s-and-related-diseases.html
https://www.geekwire.com/2021/seattle-biotech-startup-altpep-raises-23-1m-tackle-alzheimers-related-diseases/
https://zephyrnet.com/seattle-biotech-startup-altpep-raises-23-1m-to-tackle-alzheimers-and-related-diseases/
Topic: Startups